Where Did I See Them Again? Your Netflix Guide to Actors You Swear You Have Seen Before
The dawn of Netflix has begun a new era of comfortable streaming. Because it became such a hit, a lot of other streaming platforms followed suit. Because it is one of the biggest producers of TV series and movies, it naturally follows that the company will need a huge list of actors as well. So many of these actors, we swear to have seen before. Well, if you can't put your finger on it, we're here to lessen your discomfort to some degree and help you sleep at night. We will answer all your queries and tell you exactly where you've seen them before.
Five | 6 Underground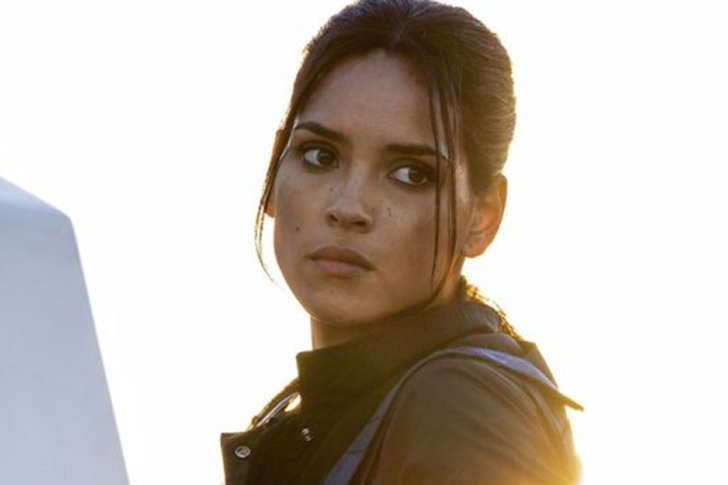 Alongside Ryan Reynolds who plays "One" in 6 Underground, actress Adria Arjona plays "Five". Arjona started doing films in 2012 and is usually spotted in sci-fi or fantasy genres. She played Dorothy Gale in Emerald City, an NBC show. She was also in Pacific Rim: Uprising as Jules Reyes. Moreover, she played supporting characters in Life of the Party, True Detective Season 2, and Morbius. Likewise, she played the role of Anathema Device in Amazon's Good Omens. Through many acting roles, she however takes credit for what is considered her most popular job – the voice of Ramirez in the video game Fortnite.
Reileen Kawahara | Altered Carbon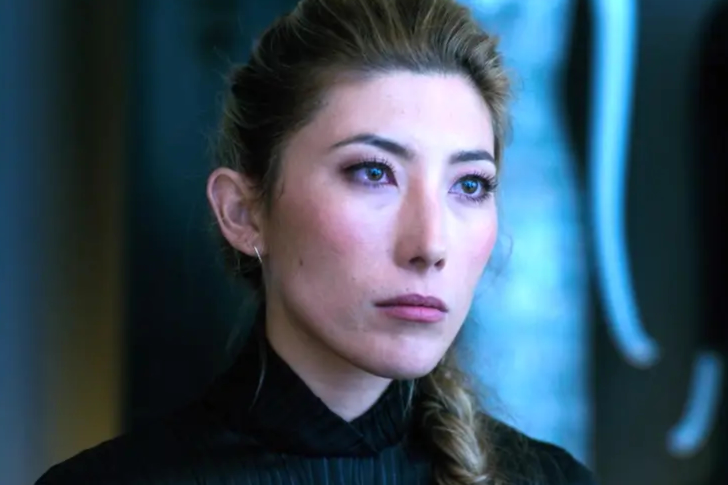 Actor Dichen Lachman is the one who takes credit for playing the role of Reileen Kawahara. She started acting in Neighbours, an Australian series where she played the antagonist Katya Kinski. This show had more than a hundred episodes and started in 2005. Her first role in an American production was in Dollhouse, a sci-fi TV series by Joss Whedon where she played Sierra/ Priya Tsetsang. The show lasted two seasons, and this was where she realized that science fiction was where she was meant to be. She also played acting roles in Torchwood, The 100, Agents of S.H.I.E.L.D., and Being Human.
Theo | The Haunting of Hill House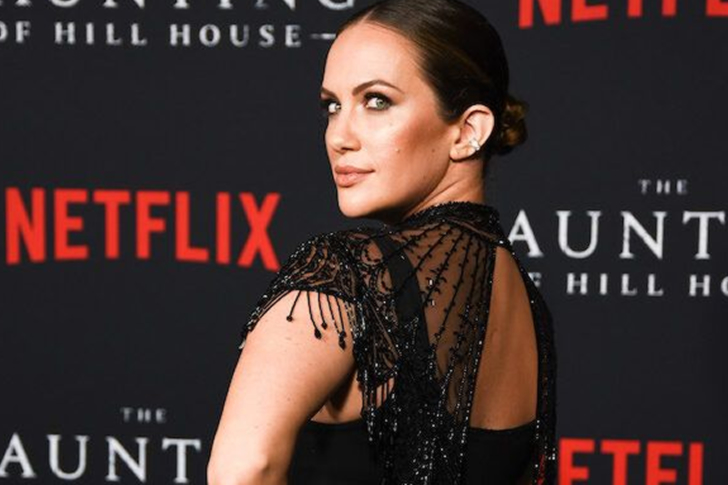 Theodora Crane is not only familiar on-screen but is also a known name for production and creative work as well. If you're a horror buff, chances are you know Kate Siegel to some degree. She did acting jobs on TV and in films for almost 10 years but after that, she delved into the world of screenplay. She wrote Hush which premiered in 2016 with her husband Mike Flanagan. She starred in Oculus which Flanagan directed. Likewise, the couple also worked together in Ouija: Origin of Evil and Gerald's Game. They are also working on a film adaptation of 13 Days to Midnight.
Otis | Sex Education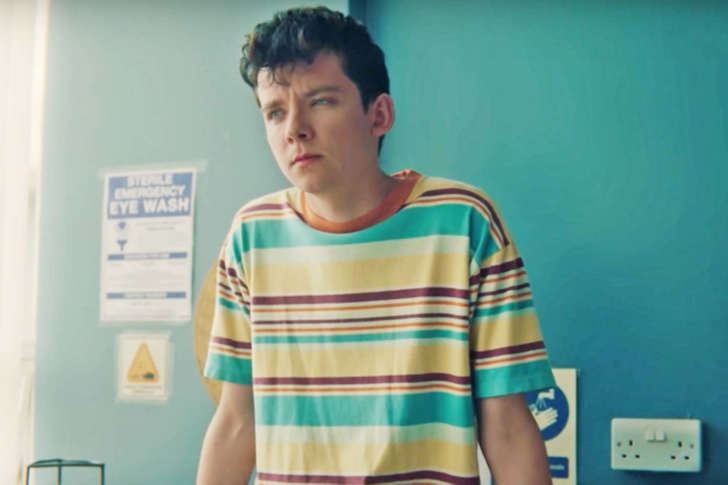 Sex Education's main character Otis Milburn is played by Asa Butterfield. Butterfield started acting early, way before he landed the role of Otis. His big break was when he landed the lead role in The Boy in the Striped Pajamas. After this, the film credits that showed his name got better and better as he got major roles in movies like The Wolfman, Nanny McPhee Returns, Hugo, Ender's Game, Miss Peregrine's Home for Peculiar Children, The Space Between Us, and The House of Tomorrow. Going through such vast genres, Butterfield may be young but he certainly shows versatility as an artist. He is also into music and video game creation.
Charlotte | The Perfection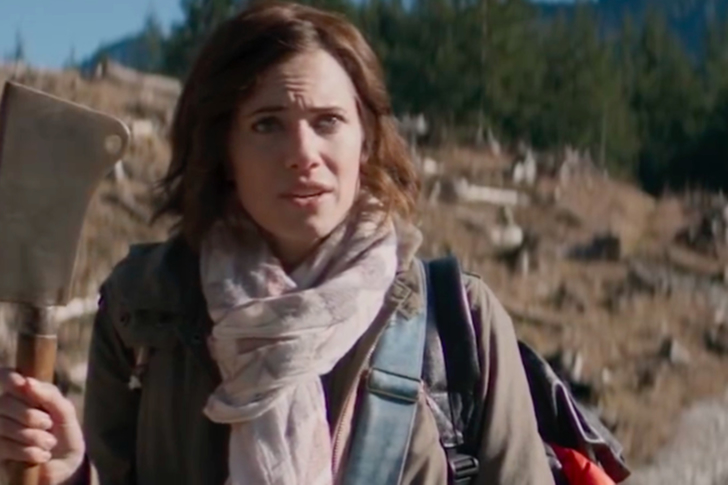 The role of Charlotte is played by the gorgeous actress Allison Williams. She is actually the daughter of Brian Williams, one of the most popular NBC news anchors. She attended Yale University to get her college degree and there, she became affiliated with "Just Add Water", a university-based improv comedy group. Her big break was when she landed that role of Marnie Michaels in HBO's Girls. After this, she appeared in TV series like The Mindy Project and A Series of Unfortunate Events and films like Get Out and Horizon Line. Also into theatre, Williams appeared in Peter Pan Live!
Quellcrist Falconer | Altered Carbon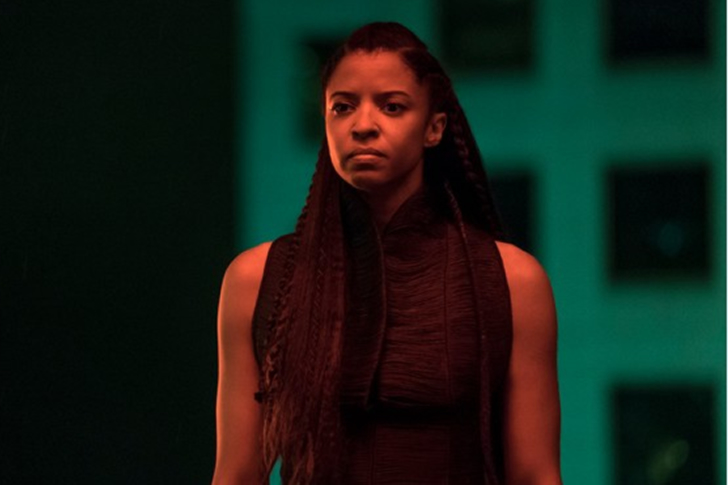 Renee Elise Goldsberry credits her portrayal in Altered Carbon as her first major role without showcasing her singing talent. She plays Quell in the science fiction TV series, a scientist, and the love interest of the main character. Goldsberry has been around for quite a while, but mostly in theater. Having such a powerful voice, she has appeared in many hit musicals on Broadway. Namely, she played Nala in The Lion King, Mimi in Rent, Nettie in The Color Purple, and Angelica in Hamilton. On TV, Goldsberry also appeared on Ally McBeal and One Life to Live as Evangeline Williamson.
Emaline | Everything Sucks!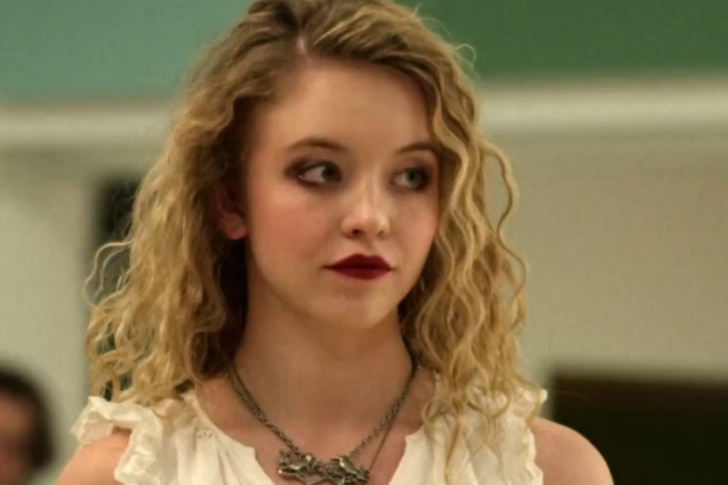 Actress Sydney Sweeney who plays Emaline has appeared in many television shows such as Criminal Minds, Grey's Anatomy, 90210, The Handmaid's Tale, Sharp Objects, Euphoria, and Pretty Little Liars. Aside from TV appearances, she has also been cast in films like The Bling Ring, Big Time Adolescence, and Once Upon a Time in Hollywood. Through her numerous projects, Sweeney credits her role in Everything Sucks! as her big break because soon after her portrayal, she got bigger projects. Sweeney was just climbing the ladder when she was auditioning for the show, and after being cast in it, more productions came for her.
Mike | Stranger Things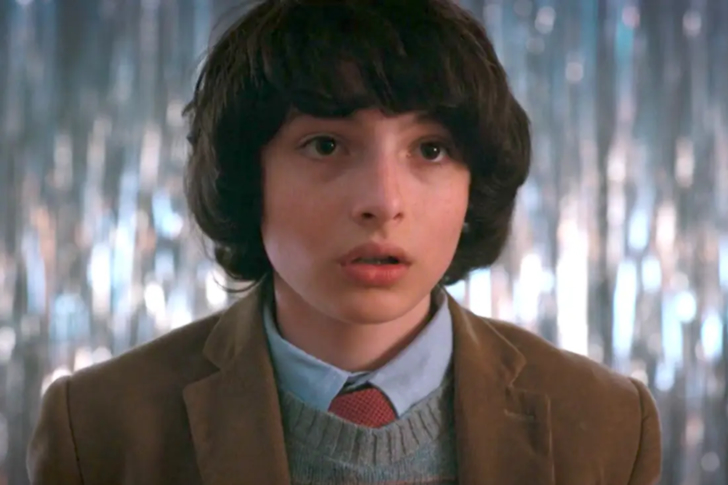 Playing Mike Wheeler in the Netflix show Stranger Things, Finn Wolfhard has already had some experience before he landed the role on the show. He has appeared in The 100 and Supernatural beforehand. The young actor then got cast in the 2017 hit horror film It and since then–and including his role on Stranger Things–his career has reached a whole new degree of heights. After this, he has been signed on to projects like Carmen Sandiego, The Goldfinch, The Addams Family, and Ghostbusters. He even appeared in Weezer's music video of their song Take on Me. He has now created a name for himself and is wanted everywhere.
Blair | Slutty Teenage Bounty Hunters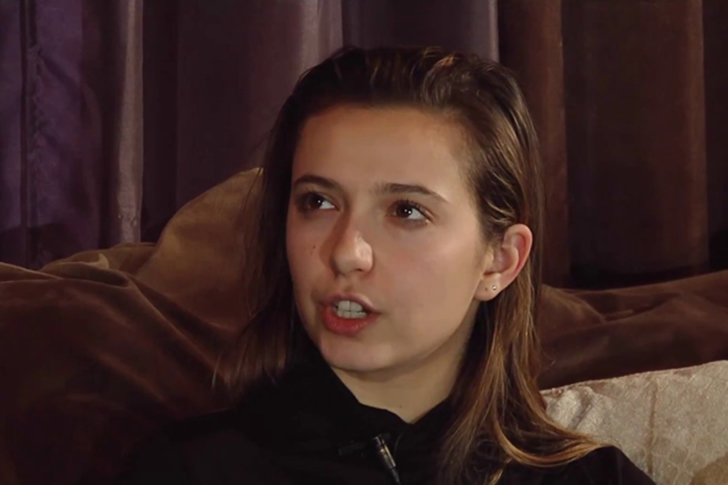 Anjelica Bette Fellini is the actress that plays Blair in the Netflix show Slutty Teenage Bounty Hunters. Relatively new to the acting scene at only about two years in the industry, Fellini has already appeared in some major productions. She started with short films and then landed roles in the X-Men related series The Gifted, and movies Sid is Dead and The French Dispatch. She must have really made an investment in her first few years in the acting scene as her career is growing fast, and with the projects that she has now, she will definitely land bigger roles soon.
Sterling | Slutty Teenage Bounty Hunters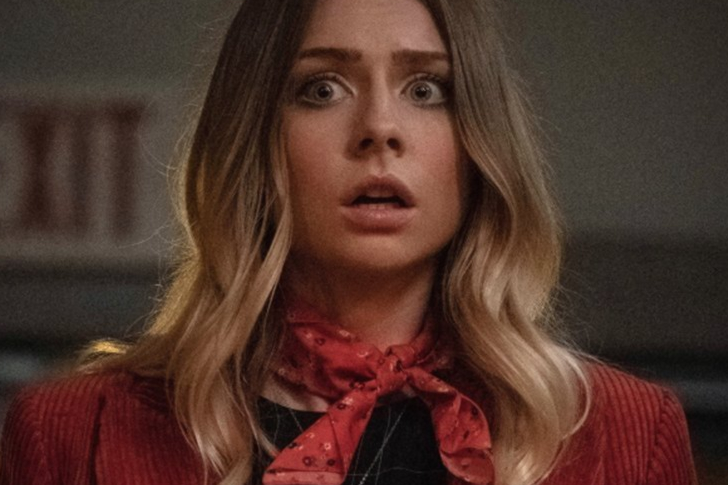 With more than 30 credits already within only six years in the industry, Maddie Phillips has had her fair share of experience in the acting field. She has appeared in cameo roles in TV shows like iZombie, Lucifer, Legion, Ghost Wars, Val Helsing, and Supernatural. Likewise, she was also seen in food-centered shows like A Feeling of Home, Santa's Boots, and Made for You, with Love. She was also a part of Nightwing: Prodigal in 2014, a fan-made production where she played Harley Quinn. As one of the two Slutty Teenage Bounty Hunters, Phillips has finally gotten the main character role.
Stefan | Bandersnatch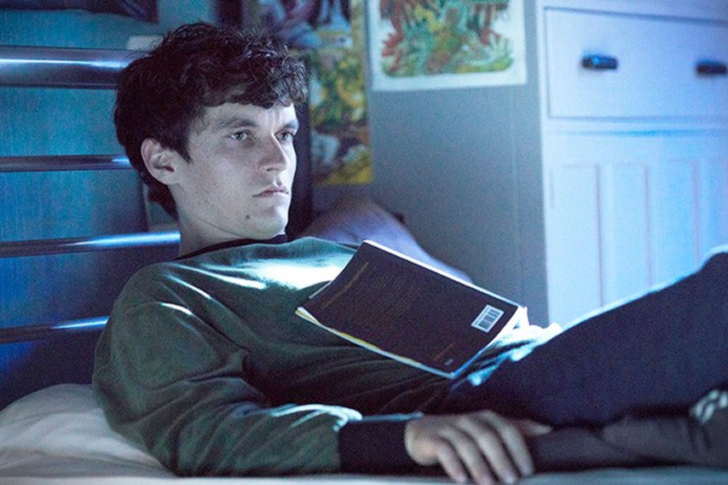 The interactive episode Bandersnatch of the Netflix anthology series Black Mirror featured Fionn Whitehead who played Stefan, the game developer and protagonist of the story. Before his Black Mirror appearance, however, Whitehead has already had his name in a number of credits. In his career, he has appeared in the mini-series HIM, the films Dunkirk, The Children Act, a drama called Roads, and a thriller called Don't Tell a Soul. Just like the accept/refuse approach of Bandersnatch, Whitehead expressed that he didn't feel the need to befriend everyone because he liked it more when people simply valued his work.
Maggie Novak | I Am Not Okay with This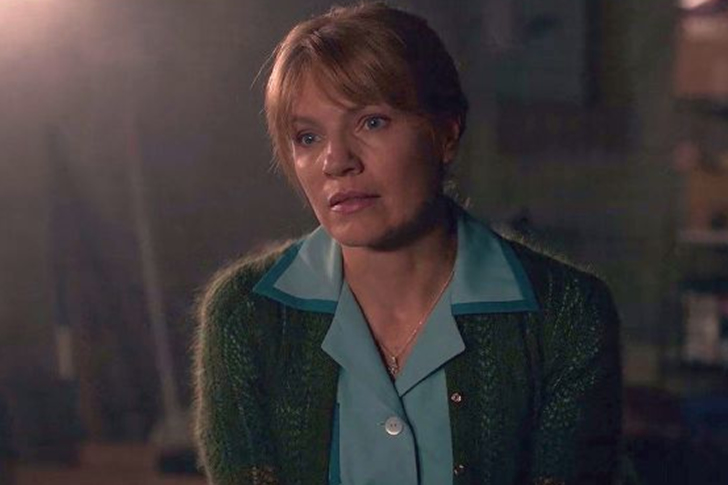 Sitcom regular Kathleen Rose Perkins is the mother of Sydney, the main character in the Netflix show I Am Not Okay with This. She has been all over TV, appearing in and out of several popular shows like Fresh Off the Boat, How I Met Your Mother, American Housewife, You're the Worst, and 'Til Death. She was also cast in more serious shows like the dramas Code Black and Person of Interest. With her vast array of projects and appearances, it is apparent that the degree of talent and experience of Perkins is notable and that TV viewers love her on-screen.
Luther | The Umbrella Academy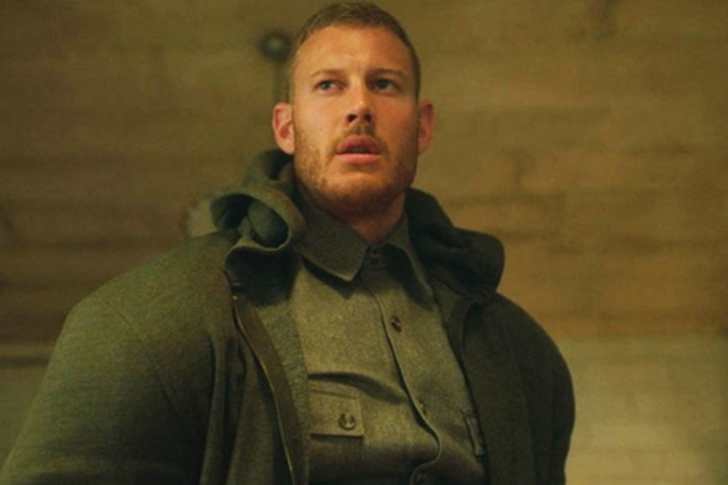 The big guy Tom Hopper plays Luther or Number One in the Netflix adaptation of Gerard Way and Gabriel Ba's The Umbrella Academy. Before he landed the role of Luther, Hopper started his career in 2007 in a guest role on Casualty which was followed by appearances in television series Doctor Who, Good Cop, Merlin, Starz's Black Sails, and Game of Thrones. In the latter, he earned credits for playing Dickon Tarly who was burned to death by the dragon of Daenerys. In the film industry, Hopper was also a part of the cast of Northmen – A Viking Saga and I Feel Pretty.
Princess Margaret | The Crown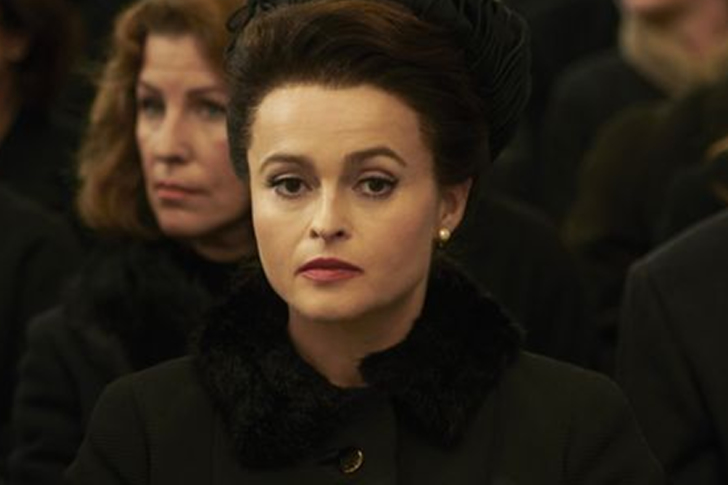 Always either a royal or a misfit, Helena Bonham Carter plays Princess Margaret, the sister of the Queen in the third season of The Crown. Not her first time in the role of a member of the royal family, Carter was also cast in The King's Speech where the Academy recognized her for playing the role of Princess Margaret's mother. This nomination was one of the highs of her prolific career. She also has credits in movies like Alice in Wonderland, Sweeney Todd, Corpse Bride, Charlie and the Chocolate Factory, Witch in Big Fish, Fight Club, Ocean's 8, and the Harry Potter series.
Ruby Martinez | On My Block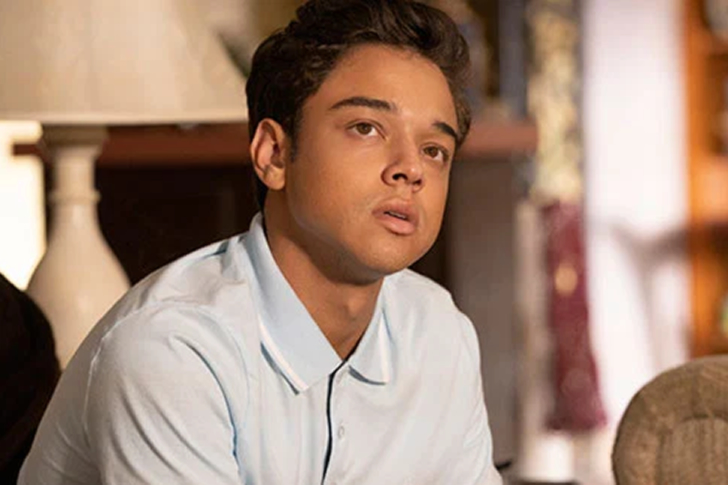 The 2018 TV series On My Block featured Jason Genao who played Ruben or Ruby Martinez. Genao's role in On My Block is by far his biggest acting gig up until today. Despite being a new name in the industry, he has already appeared in several Netflix and non-Netflix shows like Napoleon, The Get Down, Law and Order: SVU, God Friended Me and the movie Logan. As his career is just slowly taking shape, it is no doubt that doors will open up for him and lead him into bigger breaks. His performance in his current projects will soon land him bigger credits.
Young Princess Margaret | The Crown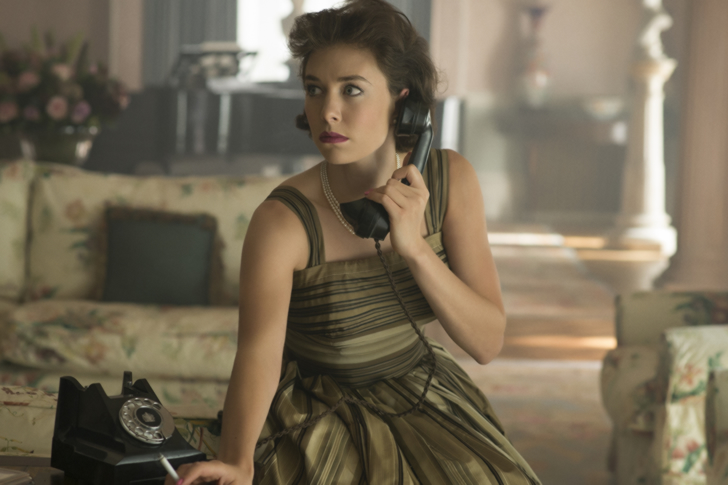 Taking credit for being the most ambitious TV series of all time, The Crown tells the entire life story of Queen Elizabeth II from childhood to present. With this endeavor in mind, there is a need to change actors every few years due to the progression of the age of the characters in the storyline. Vanessa Kirby was the actress that played Princess Margaret first before Helena Bonham Carter. Before The Crown, Kirby developed her career in projects that featured period stories and literary pieces. Her collection of roles are appearances in The Hour, Great Expectations, Poirot, Jupiter Ascending, Mission: Impossible – Fallout, and Hobbs & Shaw.
John Ambrose McClaren | To All the Boys: P.S. I Still Love You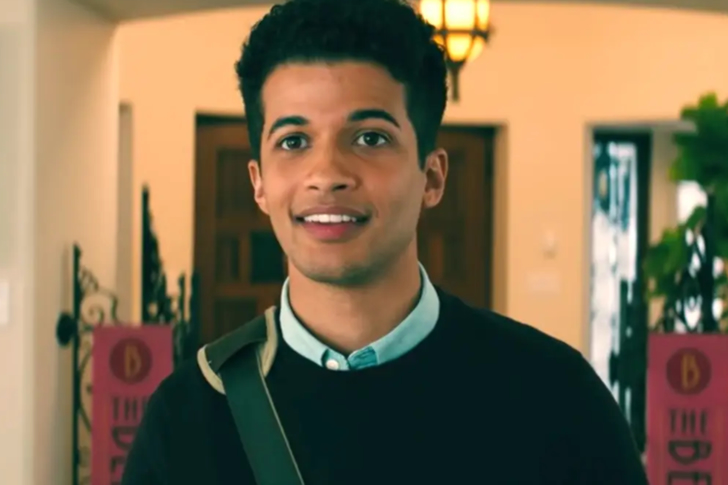 The popularity of the film adaptation of the Jenny Han novel To All the Boys I've Loved Before rose up so high and quickly that the production immediately made an investment to create a sequel. The second film in the installment featured Jordan Fisher who played John Ambrose McClaren, the childhood crush of the main character Lara Jean Covey. Fisher is indeed a familiar face and has appeared in The Secret Life of the American Teenager, Live and Maddie, Teen Beach Movie, Teen Beach 2, Rent: Live, and Grease: Live. Notably, Fisher also won Dancing with the Stars Season 25.
Alice | Cam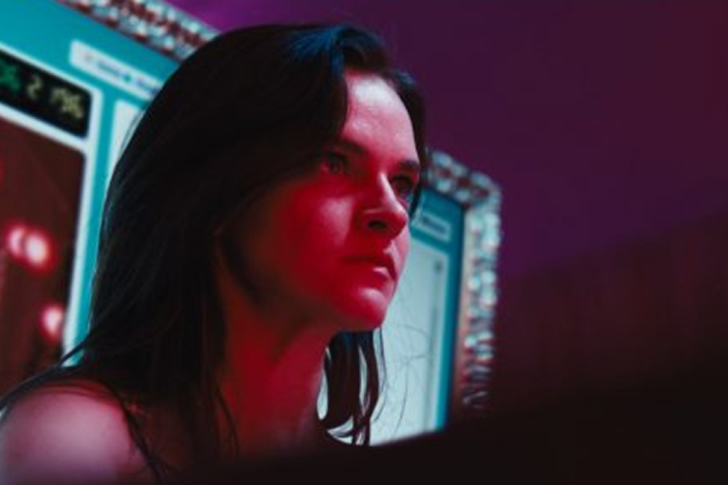 Madeline Brewer plays Alice in Cam but before this role, she has already done some acting jobs in the past. She played Tricia Miller in Orange is the New Black and has appeared in other TV series as well like Grimm, Hemlock Grove, a Black Mirror episode called Men Against Fire, The Handmaid Tale, Captive State, Separation, and will be starring in the mystery film that will be coming soon called Now Is Everything. The degree of talent Brewer has shown in the various roles she played is also suggestive of what she is capable of as an actor.
Bill Bufalino | The Irishman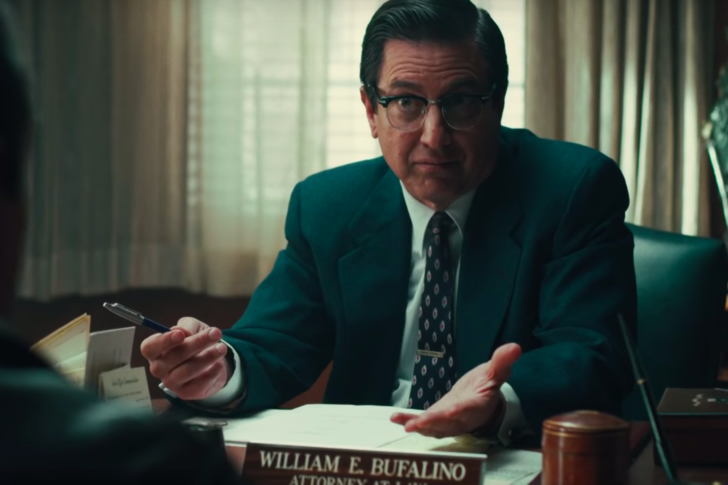 Ray Romano takes credit for being one of the biggest actors in the drama genre today. He plays the lawyer William or Bill Bufalino in the series The Irishman. Aside from this notable project, Romano surprised many when he chose to delve into the world of drama as he started rising as a comedian decades ago. He starred as Ray Barone, the lead of the hit TV sitcom Everybody Loves Raymond where he won an Emmy Award for Outstanding Lead Actor in a Comedy Series. He also appeared on Men of a Certain Age, Parenthood and the dark comedy Get Shorty.
Jake Gottlieb | The Irishman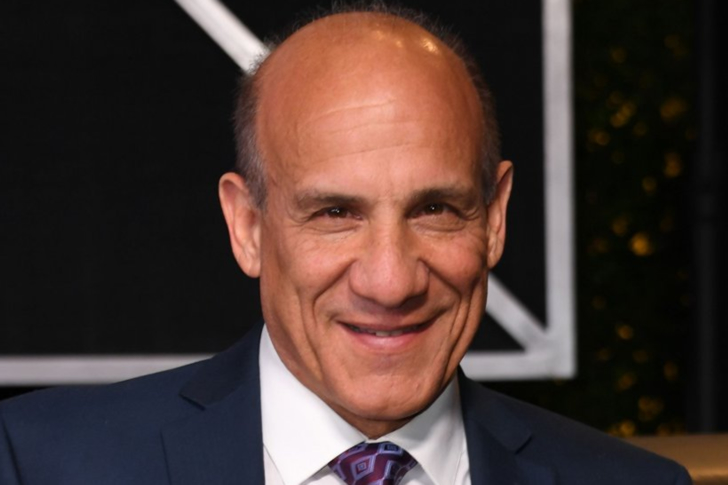 The very familiar Paul Ben-Victor has been present across many shows and genres that it is a natural reaction for viewers to stare at him for a while and rack their brain thinking where they last saw him. Playing Jake in The Irishman, Ben-Victor has made appearances as different characters on different shows including Spiros Vondopoulos in The Wire, Palaka in John from Cincinnati, Viktor Kruglov in Preacher, Alan Gray in Entourage, Maury Gold in Vinyl, Luca in True Romance, Indian Charlie in Tombstone, and Jose Quesada in Daredevil. With so many credits, this actor's face would surely not be lost on you.
Ruth Langmore | Ozark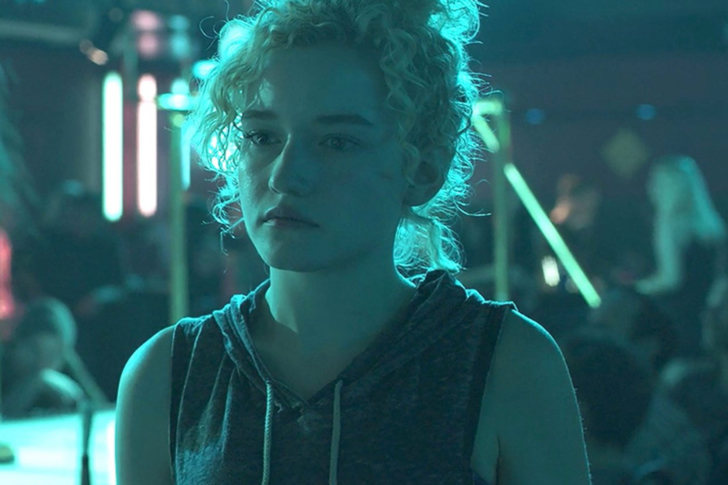 With a star-studded cast, it is no wonder that Ozark is such a big hit. But taking credit for being the only Emmy Award winner in the group is Julia Garner and she plays Ruth Langmore in the series. Starting out with supporting roles in Sin City: A Dame to Kill For, and The Perks of Being a Wallflower, Garner has been a prolific actor with an active career in TV series that aired both on cable and in streaming sites. She soon landed more major roles in Waco, The Americans, Dirty John, and most popularly Maniac where she played Ellie Landsberg.
Kim | Lost Girls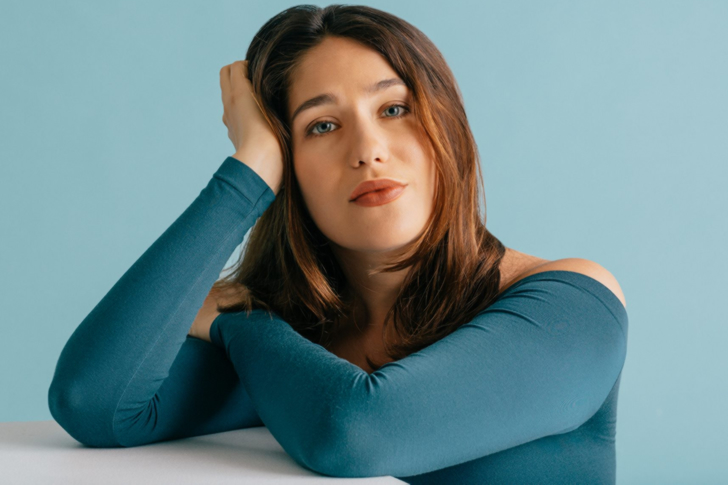 The new Netflix original show Lost Girls is based on a novel by Robert Kolker and was aired only this year. Lola Kirke plays one of the characters Kim in the series. Before landing the role of Kim, Kirke appeared in Mozart in the Jungle as Hailey Rutledge. In the film industry, she also landed roles in American Made and Gone Girl. Her family also served as her insurance in the entertainment industry as they are big names themselves. Her father Simon Kirke is the drummer of Bad Company and her sister Jemima Kirke is also an actress who is most popular for playing the role of Jessa in Girls.
Sherre Gilbert | Lost Girls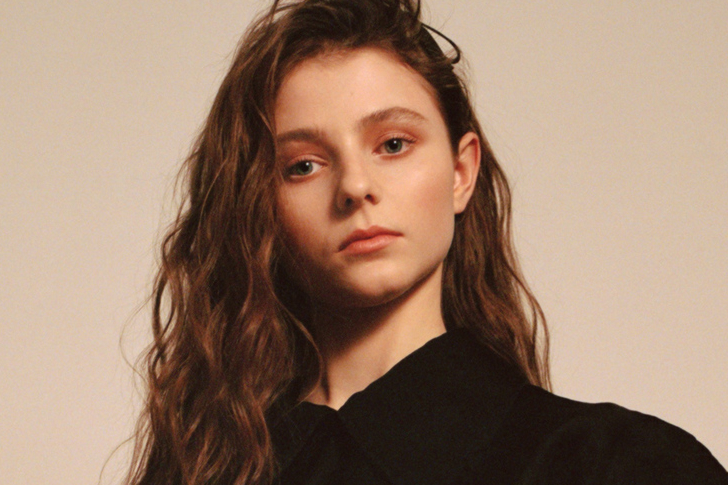 Thomasin McKenzie is the actor who plays Sheree Gilbert, one of the daughters and partners of main character Mari in Lost Girls. Hailing from New Zealand, Mc Kenzie got her first big acting role when she was only 14 years old. She played Astrid in the third and final movie of The Hobbit trilogy, The Battle of the Five Armies. Because of her superb acting, she also received credit for her performance in Leave on Trace portraying the character Tom, the daughter of a man with PTSD. Likewise, she played equally notable roles as Queen Philippa of Denmark in The King and as Elsa in Jojo Rabbit.
Sandra | Marriage Story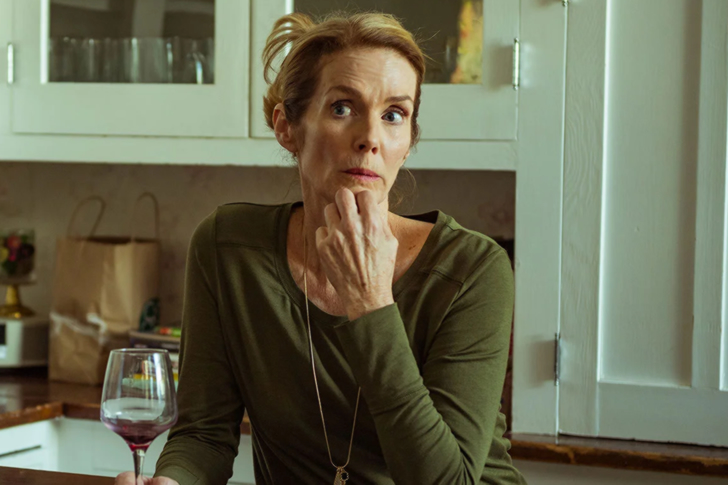 For the movie alone, Netflix received six Academy Award nominations for Marriage Story. Julie Hagerty is one of the top-notch actors in the production. She plays Sandra, the mother of Nicole, who is played by Scarlett Johansson. Having made an investment of 40 years actively working in the film industry, Hagerty is still most famous for her earliest appearance on screen. Being the female lead Elaine in the 1980 movie Airplane! and its sequel Airplane II: The Sequel. After this, she made tons of appearances in TV series and movies including Lost in America, What About Bob?, Freddy Got Fingered, Black Monday, Noelle, and Family Guy.
Theodore Finch | All the Bright Places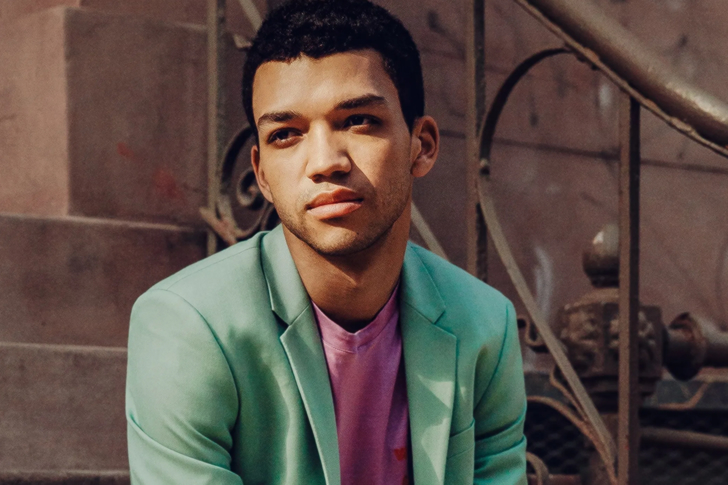 With the hype of the new genre of teen drama featuring young love and unfortunate illnesses, All the Bright Places took credit for being the new The Fault in Our Stars. Justice Smith played Theodore Finch, the main character of the movie who was struggling with undiagnosed bipolar depression. Smith also nabbed an acting role in the film adaptation of Paper Towns, a novel also by John Green, the author of the famous The Fault in Our Stars. His other roles include appearances in The Get Down, Jurassic World: Fallen Kingdom, and Detective Pikachu. The young actor is slowly building his career, indeed.
Kate | All the Bright Places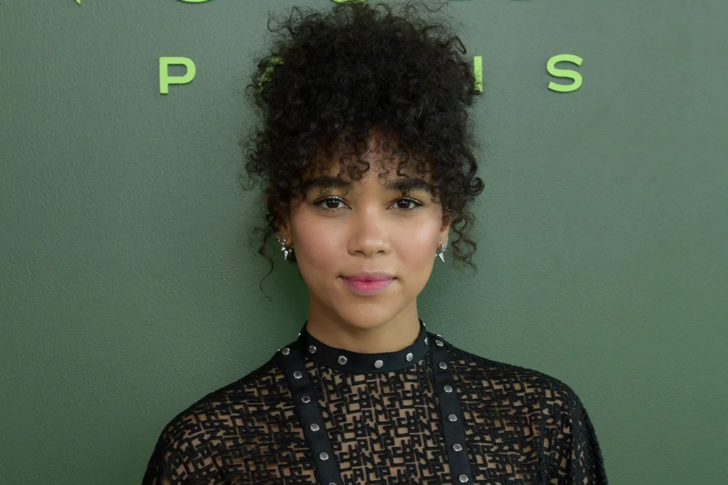 Alexandra Shipp is the actress that portrayed Kate, the older sister of the main character Finch. She took the role of becoming Finch's parents in the movie. Shipp has been around since the '90s but in films with storylines revolving around the music industry. She was in Straight Outta Compton as Kimberly Woodruff, and in Aaliyah: The Princess of R&B as the titular character Aaliyah herself. Her credits include a slew of superhero movies. She starred as Storm in X-Men Apocalypse, Dark Phoenix, and Deadpool 2. Likewise, she portrayed the character of KT Rush in the Nickelodeon series House of Anubis.
Ricco | Dolemite is My Name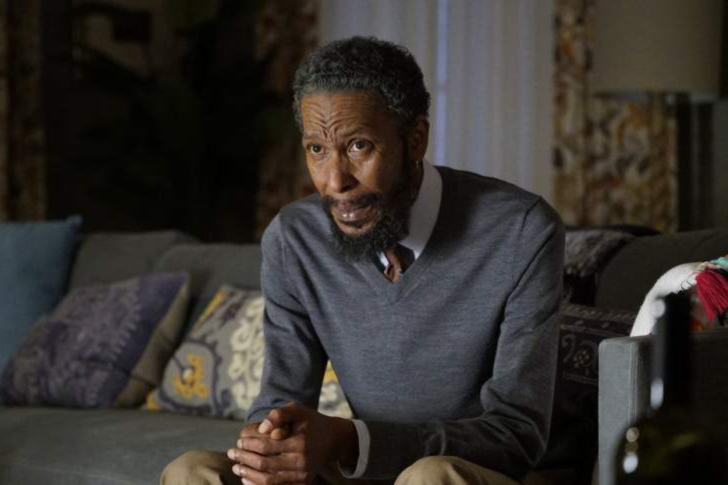 Ron Cephas Jones plays Ricco in Dolemite is My Name but did you know that he did not start out like any other actor? He wandered into the acting scene relatively late at almost 40 years old, taking on guest roles in shows involving criminals and lawyers. Starting out, he was seen in NYPD Blue, New York Undercover, and Law and Order. His more popular roles, however, have been more recent, including appearances on Mr. Robot, The Get Down, and Luke Cage. Jones has also won an Emmy Award in 2018 for his role as William Hill in This Is Us.
Zeke | Coffee and Kareem

The hilarious action-packed film Coffee and Kareem features Garfield Wilson as one of its actors. Wilson plays Zeke in the action-comedy movie. In his list of credits, Wilson always appears in storylines involving cops and government agents. He was seen on The Outer Limits, Jake 2.0, Dark Angel, Lucifer, The Detour, and Zoo. He was also in Arrow as Ripped, in The Man in the High Castle as Leon, and in Almost Human as a group of androids. Wilson is English-Canadian in nationality and has been a veteran character actor for a while now, as his impressive portfolio clearly shows.
French Canadian Terminator | Coffee and Kareem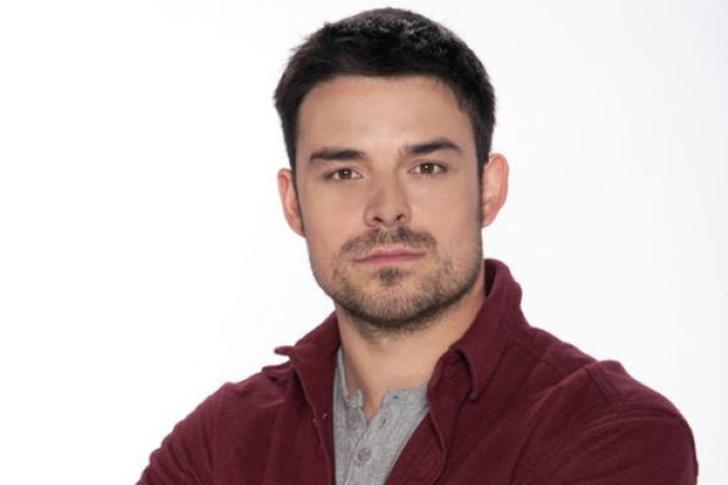 In the action-comedy movie Coffee and Kareem, the main character meets "French Canadian Terminator" when he delves into the Detroit underworld to pursue his plans of getting rid of his mother's boyfriend. Jesse Hutch is the actor that plays French Canadian Terminator in this movie. Hutch may not be French Canadian but is a good degree of Canadian as he was born in Alberta. As far as his acting career is concerned, he has appeared in Dark Angel, Tru Calling, Smallville, Once Upon a Time, Arrow, and Kyle XY. Hutch may be best known for portraying Jimmy Riley in American Dreams.
Nik | Extraction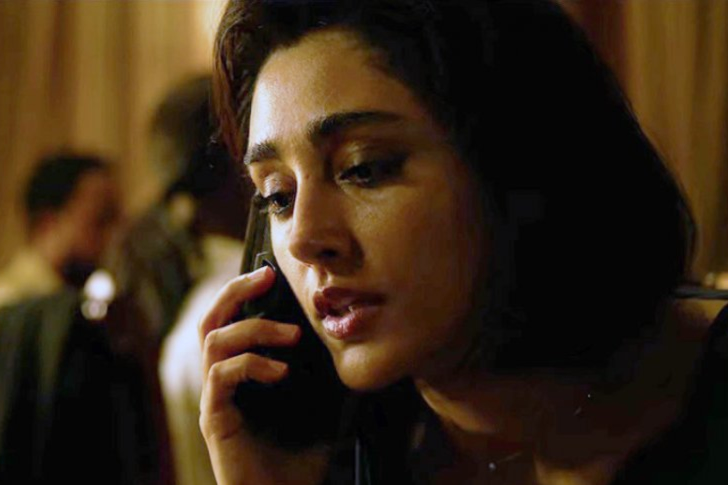 Golshifteh Farahani is an Iranian actress that has been in the acting scene since her teenage years. She portrays Nik, the handler of Tyler, the main character in Extraction. Farahani was seen in Body of Lies in 2008 in her debut in Western films. In 2014, she was cast in Exodus: Gods and Kings where she played Nefertari, and in Rosewater where she played Maryam. She was also in The Upside as Maggie and in Pirate of the Caribbean: Dead Men Tell No Tales as Shansa, the sea witch. There exists a degree of versatility that is clearly seen in the actress's list of projects.
Missy | The Wrong Missy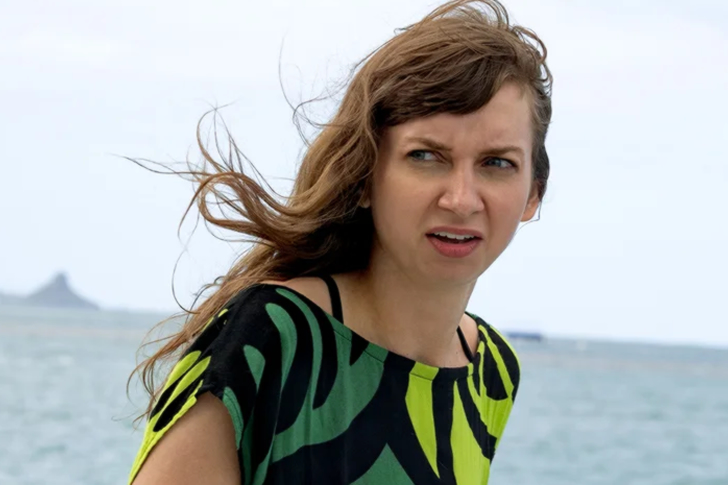 Geared with an entertaining storyline, The Wrong Missy features a man stuck in a company outing with an imperious girl named Missy. He had meant to invite a pageant queen with the same name but accidentally texted the wrong one. Lauren Lapkus is The Wrong Missy. Lapkus played her biggest credits in 2014 in Blended as Tracy the babysitter alongside Adam Sandler. In 2015, she was also spotted in Jurassic World as one of the employees in the control room named Vivian. Her other acting jobs include appearances in Holmes & Watson, Between Two Ferns: The Movie, Are You There, Chelsea?, Clipped, Crashing, and Big Bang Theory.
You've Reached The End