Before they were celebrities, they were kids and then teenagers with the same concerns as us. School, friends, dates, and of course, prom! Before they were strutting down red carpets and movie premieres, these stars got dolled up and suited up for their high school proms.
On the way to get their high school degree, they've had fun doing awkward poses for their camera and dressing up according to what's hot during their teen years. See how your favorite celebs stole the spotlight during their big nights.
JIMMY FALLON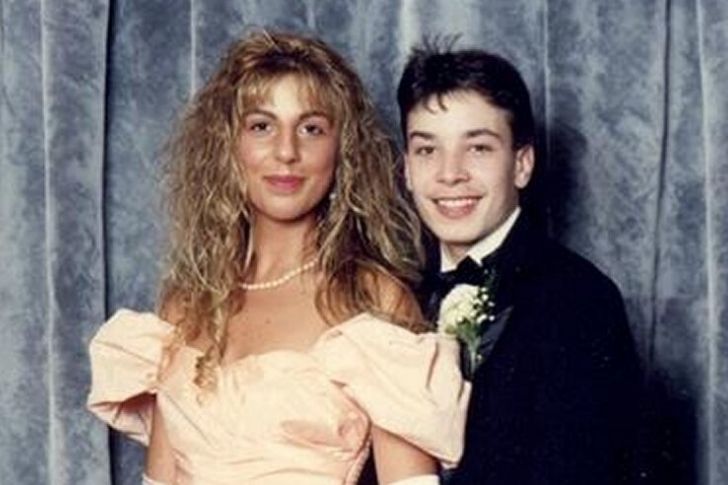 Jimmy Fallon's a guy who's not afraid to poke fun at himself, even at the cost of exposing it to everybody on the internet. This applies to his Saugerties High School 1992 prom photo where he claimed that he looked "pale and so small" like "powder" next to his prom date who was sporting heels and a newly tanned complexion.
His funny bone really came in handy as he still enjoyed his prom, despite the photo. The Tonight Show host keeps his credit score steady as the sixth permanent host of the show, succeeding Jay Leno, and taking several voice acting projects here and there.
GIA GIUDICE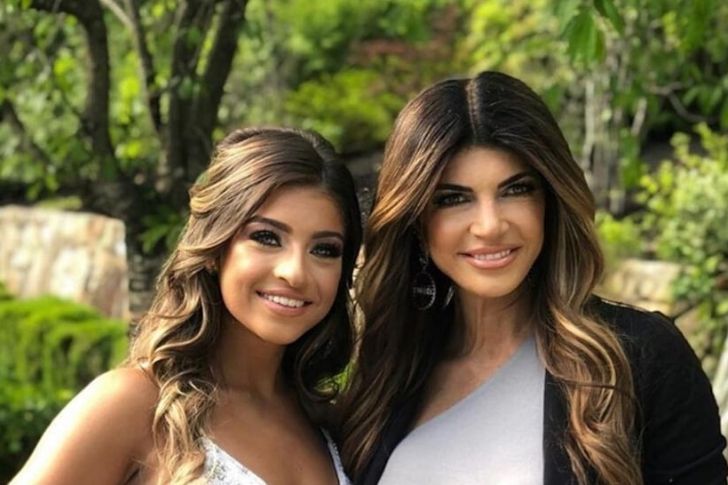 Gia Giudice rose to fame as the daughter of one of the main stars of The Real Housewives of New Jersey, Teresa Giudice. She definitely has her mother's looks and confidence as seen in her prom photo, where she wore a slim-fitting beaded white Coco's Chateau gown that made her look like an absolute angel.
Though her parents had their share of difficulties involving loans and bank fraud, the teen enjoyed her youth at her school formal. She also revealed recently that she's happier than ever with a new nose job.
RUPAUL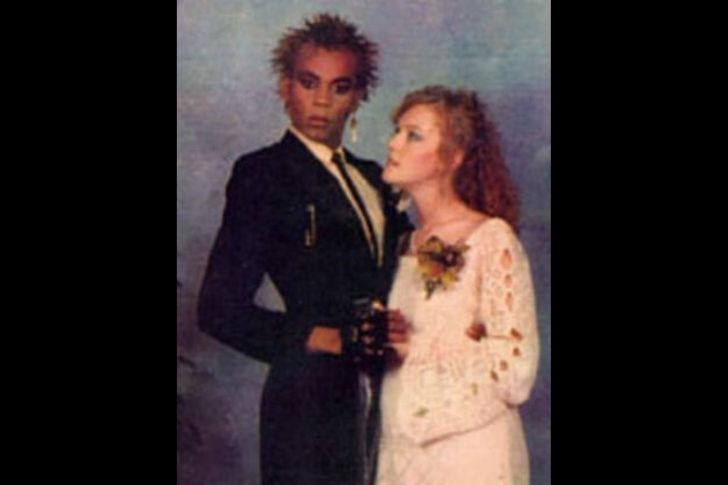 RuPaul Andre Charles, it seems, was born fabulous. The American drag queen definitely showed his taste for fashion and glamour early on at his school's prom in Northside High, Atlanta. Even out of his drag, RuPaul outshone everyone with his tailored long-tail suit, gloves, and spiked hair.
His outfit back in 1983 is nothing compared to the degree of flamboyancy he now has and the achievements he's been able to make with his various shows and films, which have had an impact on the LGBT community.
DANIELLE FISHEL AND LANCE BASS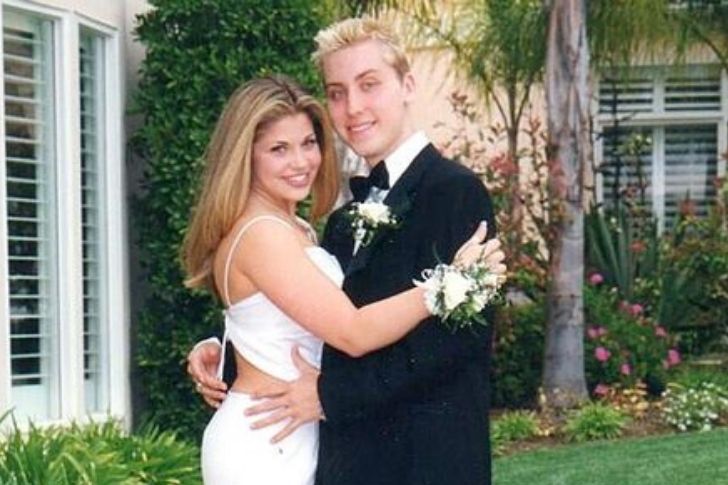 There's nothing sweeter than having your boyfriend or girlfriend as your date to the prom. There's also nothing more bitter than having it all end badly and being left with prom photos that are rendered useless by your partner's mere presence.
In any case, the situation had been the former for Danielle Fishel and Lance Bass. The two were dating back in 1999 to 2000 and went to Fishel's prom together as a couple.
They've broken up since then, and the Boy Meets World star has since been married twice. Fishel now has a child with Jensen Karp, while the N'Sync member has, to his credit, come out of the closet and revealed his true identity as a homosexual man.
ASHTON KUTCHER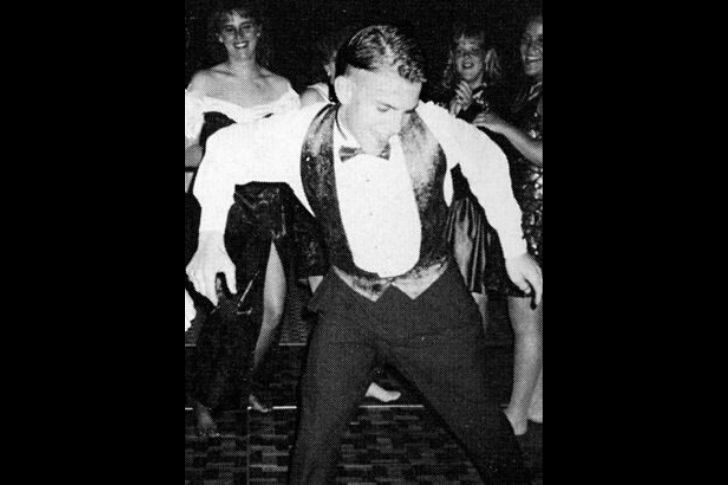 Before he was known as Michael Kelso from That '70s Show, Ashton Kutcher attended his 1996 senior prom at Clear Creek Amana High School in Iowa. He busted the moves in his bow tie and vest with his batchmates.
The actor has had a consistent stream of good projects and income with films like No Strings Attached and Two and a Half Men. His credit score remains great, and he has a net worth of $150 million. He has also used his voice to support new gun laws and has promoted content published by his own company, A Plus.
NICOLE "SNOOKI" POLIZZI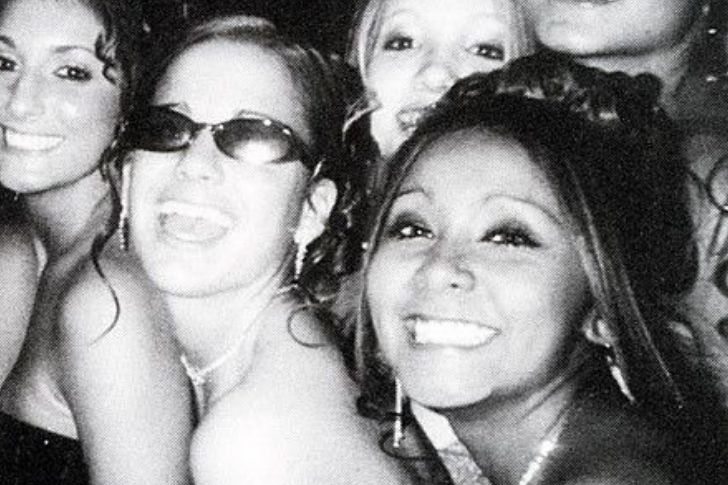 Before Snooki achieved fame – or infamy- from the show Jersey Shore, she was first Nicole Polizzi who partied it up at her Marlboro High School prom in 2006 with her friends.
She's had an eventful handful of years after that prom, with her starring in Jersey Shore and even headlining her own show, Snooki & Jwoww. She's also had legal troubles. On July 20, 2010, she was arrested in Seaside Heights, New Jersey for disturbing the peace and disorderly conduct. She also called an attorney and sued SRG Ventures for breach of contract.
However, she's since mellowed down and settled with Jionni LaValle with which she has three kids. In 2015, they bought a $2.6 million home in Florham Park.
GEORGE CLOONEY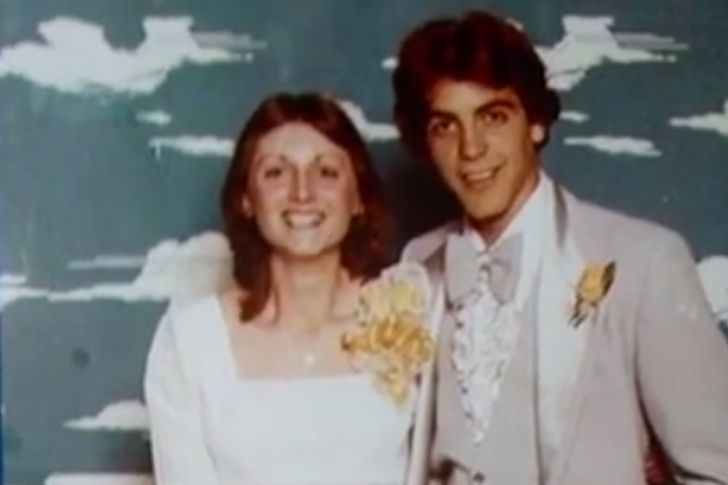 There's absolutely no doubt that George Clooney was a heartthrob even during his youth. The Academy Award winner went to his prom at the Augusta High School in Kentucky back in 1978. His charm was evident even then!
Nowadays, Clooney's busy serving as one of the United Nations Messengers of Peace since January 31, 2008. Clooney is very vocal with his activism and advocacy, which includes his support for the LGBT community and his efforts to raise the recognition for the Armenian Genocide. He is also a member of the Council on Foreign Relations and is married to human rights lawyer, Amal Clooney.
MATTHEW McCONAUGHEY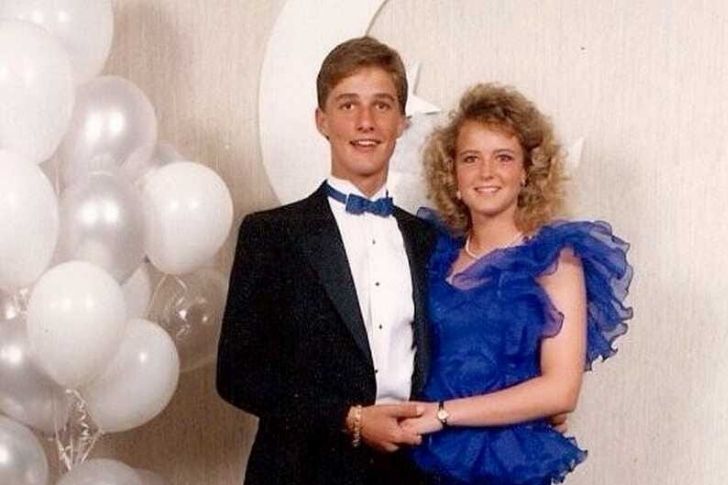 Matthew McConaughey's prom photo resurfaced after the niece of his then prom date tweeted their photo from the Longview High School bash in 1998 in Longview, TX. He's definitely got the looks and smile down to pat even then, perfect for his future roles in romantic-comedy films like How to Lose a Guy in 10 Days, The Wedding Planner, and Ghosts of Girlfriends Past. It was with these movies that McConaughey gained his reputation as a leading man and sex symbol.
McConaughey's now an Oscar-winning Best Actor for his 2014 performance in the film Dallas Buyers Club, and continuously raises his credit score with films like Interstellar.
KIM KARDASHIAN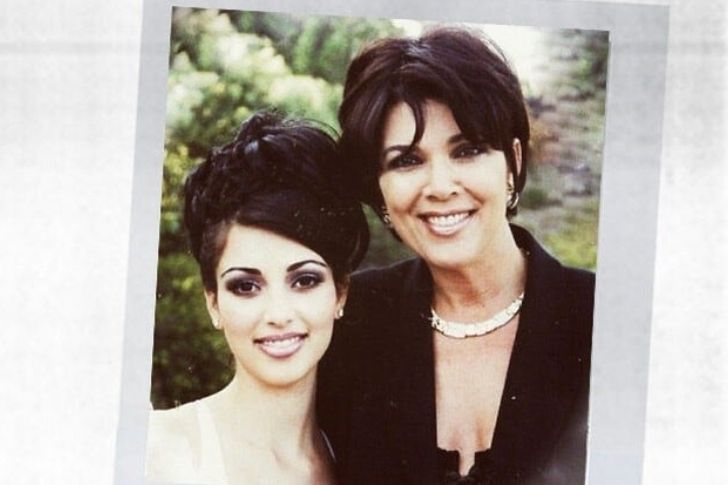 Before Kim Kardashian became one of the industry's hottest reality television stars, fashion icon, and trendsetter, she first went to prom with a plus one from another famous family, Michael Jackson's nephew, TJ.
Since then, Kim has seen the industry's best and worst with her leaked sex tape, large following and increase of her and her family's credit score. Although nowadays, it looks like Kim has left those unstable years behind and has settled into a comfortable lifestyle with rapper Kanye West and their children.
JON HAMM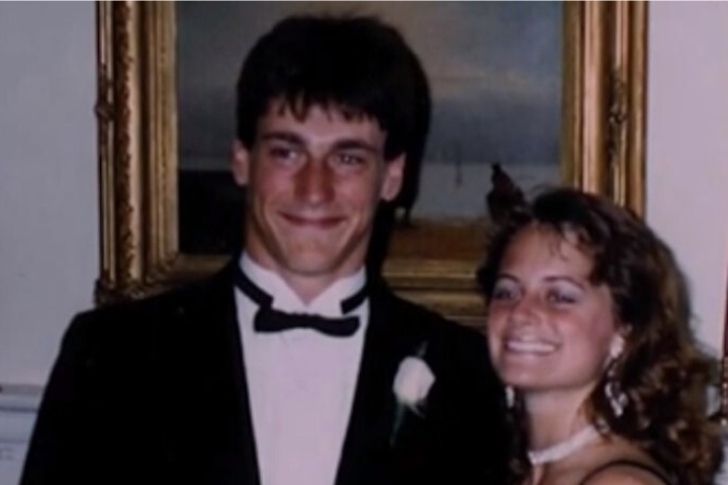 The Mad Men star pulled off suits long before his days as the high-power advertising creative, Don Draper. The hair's a whole different story. In his interview with Jimmy Kimmel, Jon Hamm recounted his prom at John Burroughs School as the period when the mullet was still a thing.
It didn't make him any less handsome though! Before Hamm landed the role of Don Draper, he first made small appearances in television, such as in the shows Providence, The Division, What About Brian, and Related. His hard work and consistency worked to an astounding degree, leading him to win a Golden Globe Award for Best Actor for his performance in Mad Men.
 JULIA ROBERTS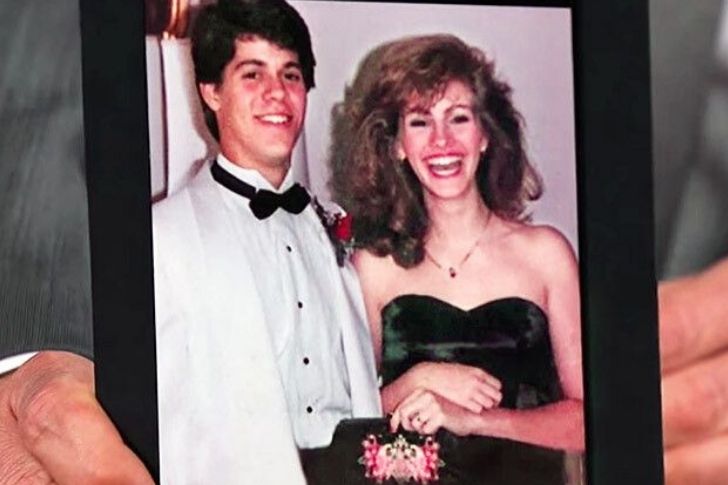 The Pretty Woman star has always been pretty as seen in the prom photo she shared on Jimmy Kimmel Live. With her voluminous '80s hair and a big smile, she looked every bit like the movie star she was destined to be.
Pretty Woman grossed $464 million worldwide, cementing Roberts' reputation as a bankable leading lady. Her career has not run out of gas throughout the decades as she remained to be the highest-paid actress until the first half of the 2000s. Her credit score remains to be excellent with a net worth estimated to be $170 million.
ELIZABETH BANKS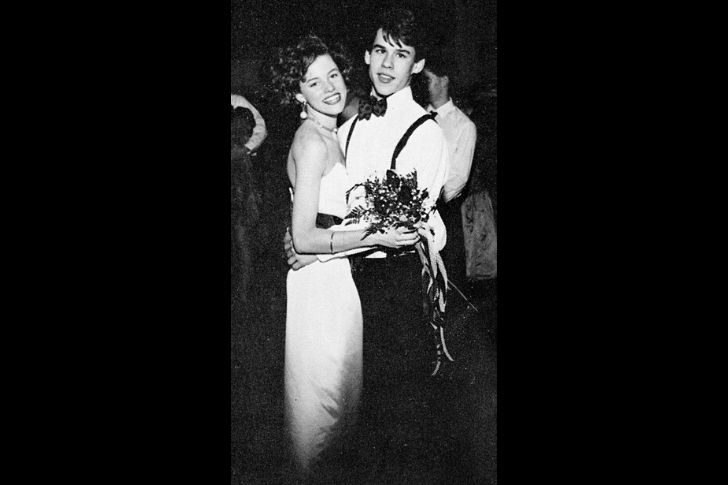 Before Elizabeth Banks donned the out-of-this-world dresses and makeup of her character Effie Trinket from The Hunger Games trilogy, she first went to her senior dance in Pittsfield, MA in 1992. It's a testament to her beauty and charm that she was voted prom queen.
That charm and wit followed her to Hollywood as she starred in films like Charlie's Angels, Spider-Man trilogy, and The Lego Movie 2: The Second Part. She's also raised her credit score not only through acting but also writing, producing, and directing the Pitch Perfect film series.
CARRIE UNDERWOOD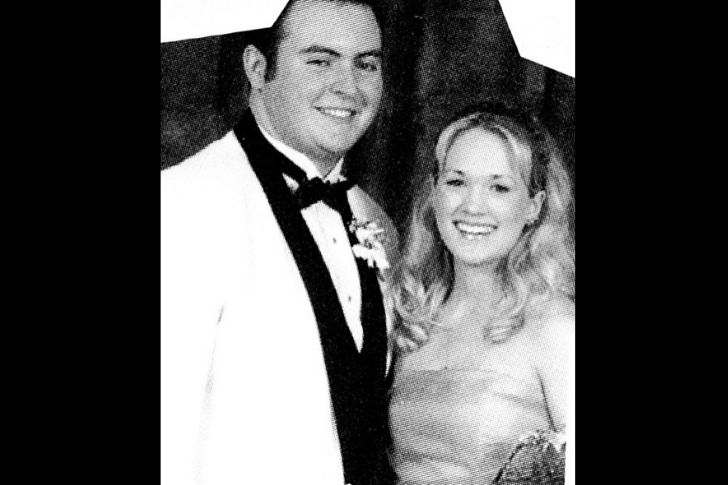 The country music superstar looked every bit like an "All-American Girl" in 2001 when she went to her prom in Checotah High School. It was also in Checotah when she first started her singing career, performing in local events like Old Settler's Day and the Lion's Club.
She put aside singing for a while to pursue a bachelor's degree in mass communication at Northeastern State University in Tahlequah, Oklahoma. It was in the summer of 2004 when she entered American Idol and became its fourth winner, eventually launching her to stardom.
AMY POEHLER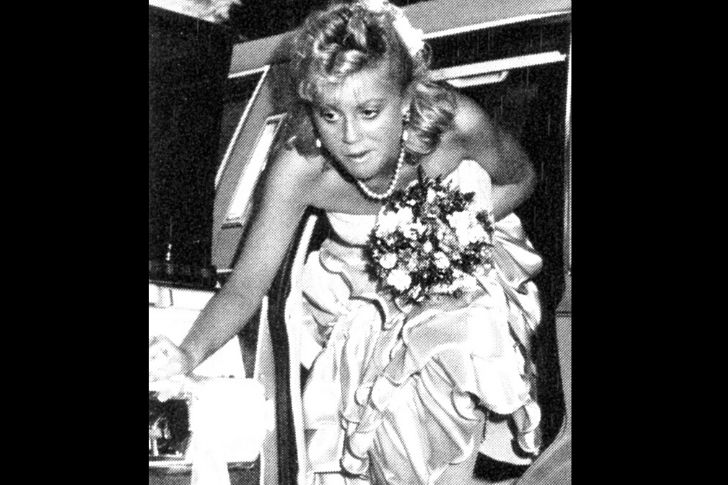 Amy Poehler is a multi-talented actress, comedian, writer, producer, and director. Most people know her from Leslie Knope in the NBC sitcom, Parks and Recreation. Her character in the show was an overachiever with a great desire to serve the public as a government officer. In season two of the show, she dated a lawyer played by Justin Theroux before pursuing a secret relationship with Ben, played by Adam Scott.
However, before she went on to make it big in the entertainment industry, Poehler was like any other high school senior in 1989. She attended her prom in Burlington High School in Massachusetts, complete with a set of pearls, poofy hair, and everything '80s.
CLAIRE DANES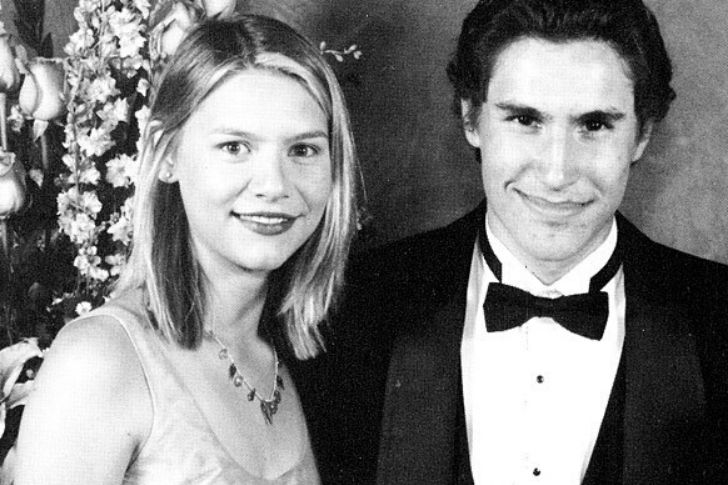 The My So-Called Life star, Claire Danes gained recognition as Angela Chase in the said teen drama. She won a Golden Globe Award for Best Actress and an Emmy nomination for her outstanding performance.
After her small screen debut, Danes made a big leap to the silver screen with her debut film, Little Women. Her projects came left and right throughout the '90s and early 2000s with films like Home for the Holidays, Romeo + Juliet, and The Rainmaker. Between 1998 and 2000, she attempted to get a degree from Yale University but ended up dropping out.
Although she might not have enjoyed university, she definitely had the time of her life in her high school prom in Los Angeles back in 1997.
BRAD PITT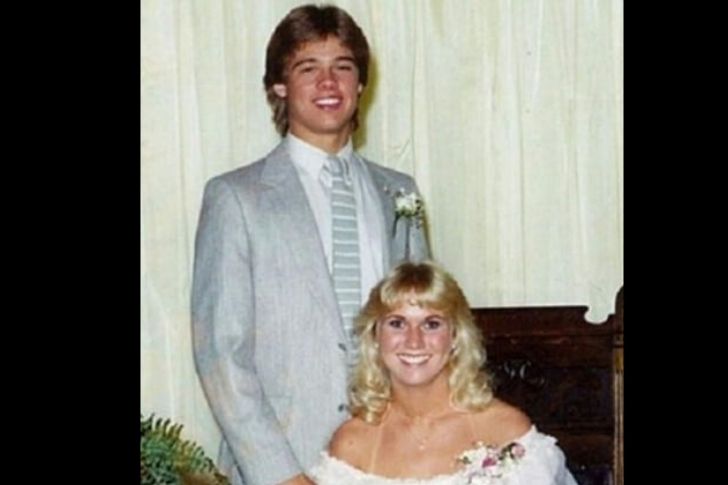 Before he rocked Hollywood, Brad Pitt first taught his prom date how to dance to Michael Jackson's Rock With You, in his Kickapoo High School 1982 prom.
It was twelve years after that when Brad Pitt started to break through the industry by landing the role of Louis de Pointe du Lac in the horror film, Interview with the Vampire: The Vampire Chronicles. Although his performance as the sulky, brooding vampire was poorly received, the role did open a lot of doors for his career.
Now, he's living comfortably with different awards, a production company, and a stable credit score with his net worth of $300 million.
HALLE BERRY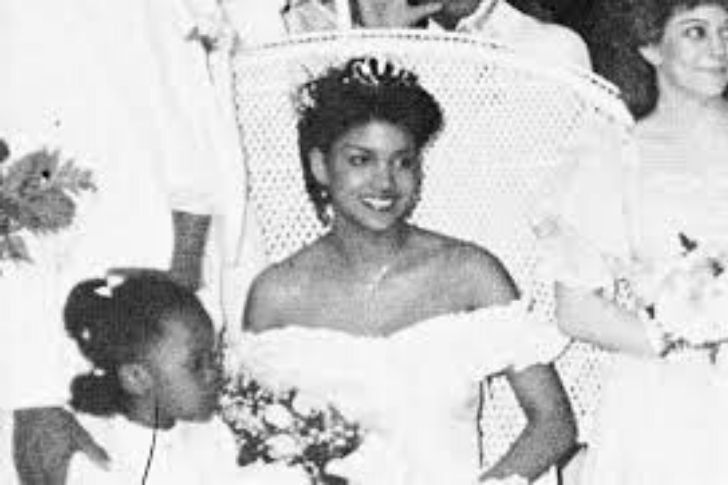 It seems that Halle Berry's long been used to people's criticisms and rumor-mongering long before she became a star. During her teenage years, Berry was a Cleveland cheerleading captain accused of rigging the voting system in her 1984 prom where she won prom queen. Berry even admitted that it took her a while to get over the accusation.
This experience proved to be just one of many as she suffered many criticisms when she entered Hollywood, especially when she took on the role of Catwoman. However, she still wins in the end with an excellent credit score due to her net worth of $70 million, from her solid movie work and brand endorsements.
TAYLOR LAUTNER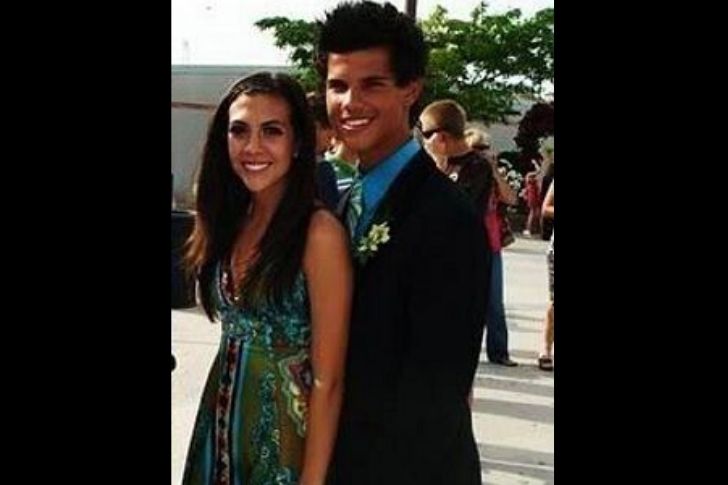 Before Taylor Lautner stole the hearts of every tween and teenage girl during the early 2010s as Jacob from The Twilight Saga, he first stole hearts at his prom in Valencia, California. Lautner left school after his 2008 sophomore year but went back to the party for prom.
In his last appearance on Late Show with David Letterman, Lautner revealed that he wished to go back to school, and in 2010, he did! He has since entered his local community college to get his degree and has been publicly dating another Taylor, Taylor Dome, a nurse from California, since 2018.
LAUREN CONRAD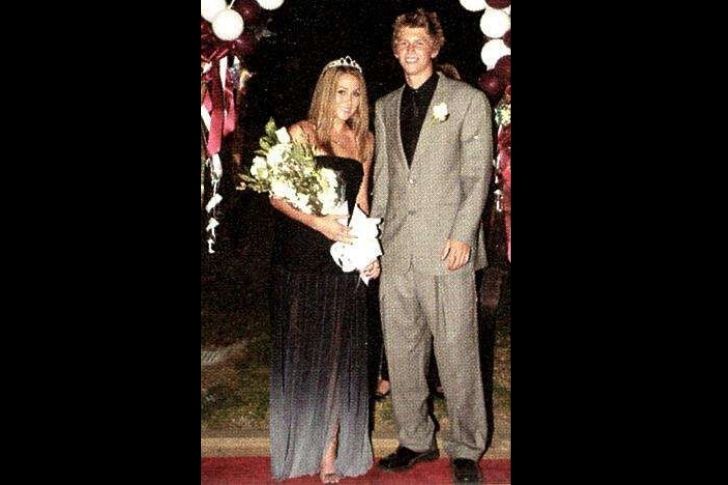 One would think getting famous at a young age will prevent Lauren Conrad from enjoying normal teenage activities. Well, the television personality and fashion designer proved everyone wrong when she attended her homecoming in Laguna High while being followed by MTV.
She got to party a lot and make big money with her reality television show, Laguna Beach. After leaving Laguna Beach to move to Los Angeles, Conrad pursued a career in the fashion industry. Online classes weren't enough for her so she attended the Fashion Institute of Design & Merchandising and eventually went on to work for Teen Vogue.
FERGIE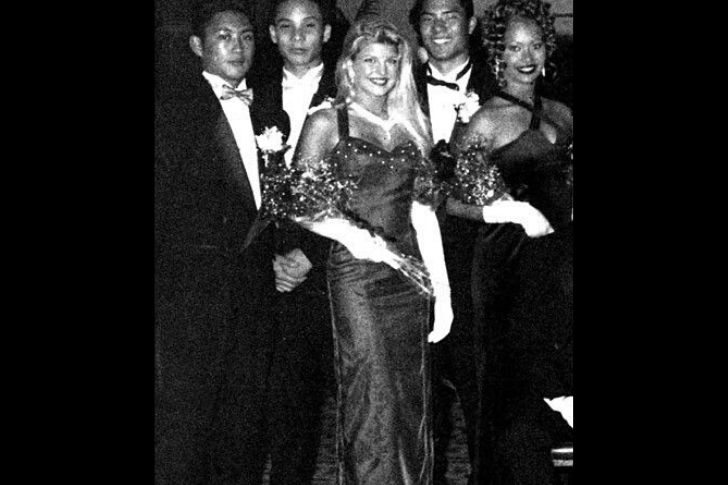 Before Fergie was The Dutchess, she was the junior princess at her prom in Hacienda Heights, California back in 1993. Even then, she stood out with poise and glamour!
Since then she's made big bucks with the hip hop group, The Black Eyed Peas, and her solo works, London Bridge, Glamorous, and Big Girls Don't Cry. She was married to Josh Duhamel for ten years before they threw in the towel, called their lawyer and filed for a divorce. They have a son, Axl Jack Duhamel, who they co-parent as good friends.
Two years before her divorce, Fergie released her second solo album, Double Dutchess.
SASHA OBAMA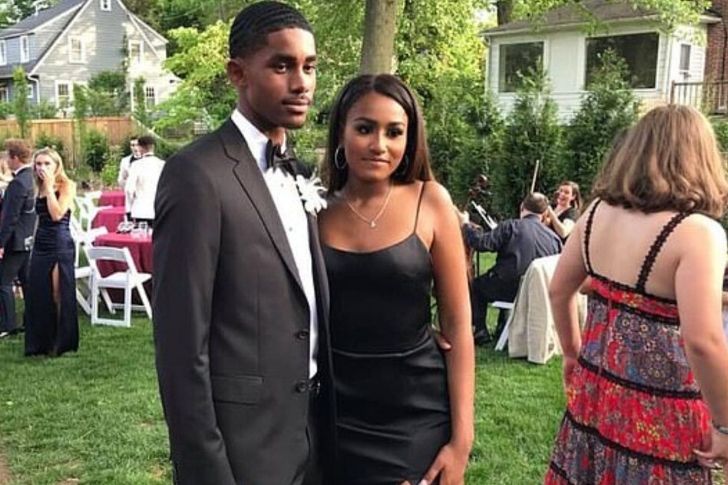 While technically not a celebrity, being the daughter of the former President of the United States and his first lady, Sasha Obama's almost always treated like one. She definitely looked like one in her prom dress, an elegant black gown.
Sasha looked all grown up with her date, Chris Milton, back in May 2019. Now, Sasha's on her way to getting her university degree. Although the college or university she's enrolled in remains undisclosed, rumor has it that the youngest Obama is enrolled in the University of Michigan.
 MICHELLE OBAMA

The former First Lady of the United States has always been regal and poised as seen in her prom portrait with her first boyfriend, David Upchurch, at Chicago's Whitney M. Young High School prom in 1981.
As many know, she, later on, went to Princeton University and then to Harvard Law School to get her law degree. She later worked at the Sidley Austin law firm where she met Barack Obama. The two married in 1992 and were blessed with two beautiful daughters.
FARRAH ABRAHAM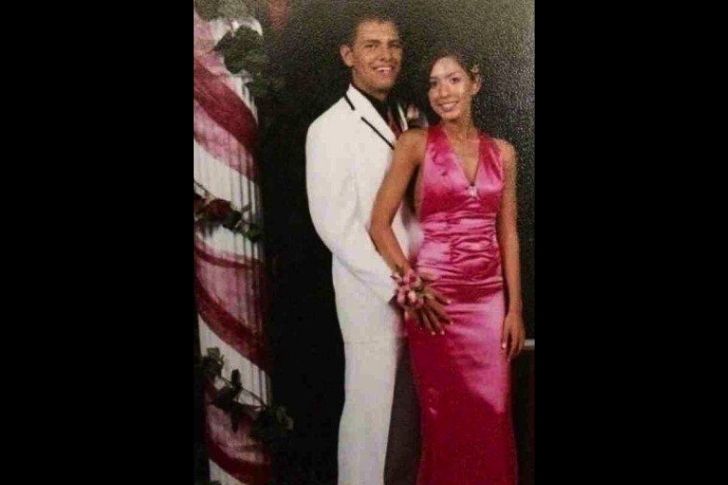 Farrah Abraham became a household name when she was selected to appear on the MTV show, 16 and Pregnant. In the show, she admitted that she lost her virginity to her prom date, Derek Underwood. Their relationship bore fruit and she got pregnant with their child.
There were a lot of struggles in her life as a young mom, most of which were documented by the show, Teen Mom. At one point in the show, she was sued by her child's father's family for visitation rights after they proved that her daughter was indeed their deceased son's child.
Despite her difficulties, she attended the Art Institute of Fort Lauderdale in 2011 and got an associate degree in culinary arts and management.
You've Reached The End