100 Of The World's Richest Figures And Their Fortunes
More often than not, many of us dream of living "the life," one that's filled with comfort and luxury. Of course, to make that goal a reality, we need to work hard first. Although it will be quite challenging, for sure, the reward will make all that hard work all the more worth it. After all, as the saying goes, Rome wasn't built in a day.
With that said, in case you need a few inspirational figures to look up to, then you've come to just the right place. For this article, we will show you some of the world's wealthiest personalities, how much they're worth, and even the investments they made that made them into who they are today. Although they all have billionaires and millionaires statuses, each of them went through different beginnings. What their journeys do have in common, however, is that they are all filled with determination. A definite goal drove every single one of them. Now, without further ado, let's get on to the list, shall we?
Jeff Bezos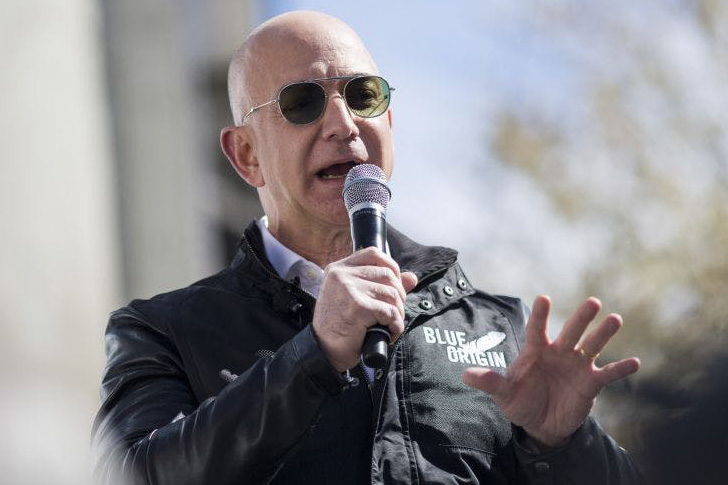 Net Worth: $192.6 Billion
Company: Amazon
Country: USA
During his childhood, Jeff Bezos already showed a knack for all things technology-related. With that said, it comes as no surprise that he finished his studies with a degree in both electrical engineering and computer science – plus, he was his batch's summa cum laude. After he graduated, Jeff landed his first job with Fitel, followed by Bankers Trust and DE Shaw & Co. Jeff decided to establish his own online bookstore business, with more than enough experience under his belt. This bookstore would then go on to become the e-commerce giant Amazon.
Founded in his garage, Amazon has since expanded from books and to just about anything and everything. Besides this widely-known e-commerce platform, Jeff has also ventured to other endeavors, including the human spaceflight company Blue Origin and the newspaper company The Washington Post. With all the work he has done, the Amazon founder now has an impressive net worth of $192.6 billion.
Bernard Arnault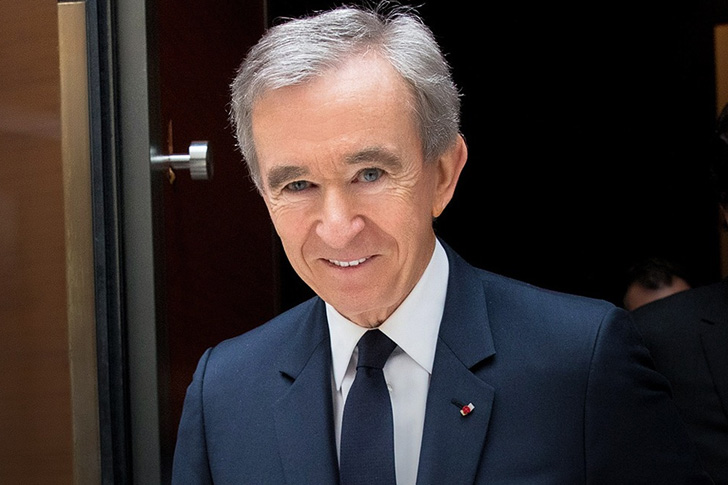 Net Worth: $155.4 Billion
Company: LVMH Moët Hennessy – Louis Vuitton SE
Country: France
Clothes and outfits, we see them every day. However, it's rare to see one that is so eye-catching and unique. Well, chances are, more than a few of these luxuriously fancy-looking getups carry the Luis Vuitton brand, owned by Bernard Arnault.
Starting as a worker for his father's company, Ferret-Savinel, Bernard has since become one of the world's most successful fashion moguls and innovators. With a net worth of $155.4 billion, he has also landed a spot among the richest in the world. In fact, for a period, Bernard even took credit for topping the list! With that said, it would come as no surprise that he has spent a portion of his fortune on more than a few luxurious items. Today, he is a proud owner of an impressive collection of artworks made by Picasso, Andy Warhol, Henry Moore, and even his very own yacht, which he calls Symphony.
Bill Gates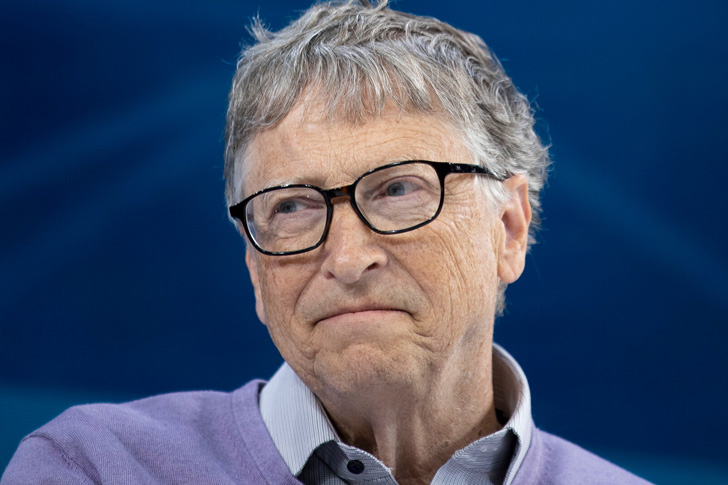 Net Worth: $137 Billion
Company: Microsoft
Country: USA
Although his parents wanted him to pursue a career as a lawyer, Bill Gates found his calling in the world of technology. His journey towards becoming a technological innovator started during his teenage years when he created a tic-tac-toe game that allowed users to play against the computer. That same teenager would go on to become one of the world's leading digital geniuses.
Nowadays, Bill is mostly known for creating Microsoft, which is now the world's largest computer software company. Besides his work in the technology industry, Bill also spends most of his time and attention on philanthropic endeavors, supporting various charity organizations and research programs. The billionaire also saves a portion of his fortunes for himself and his family. In fact, he, his wife Melinda French, and their three kids are currently residing in a 66,000-square-foot hillside mansion that is reportedly worth an astounding $147.5 million!
Warren Buffett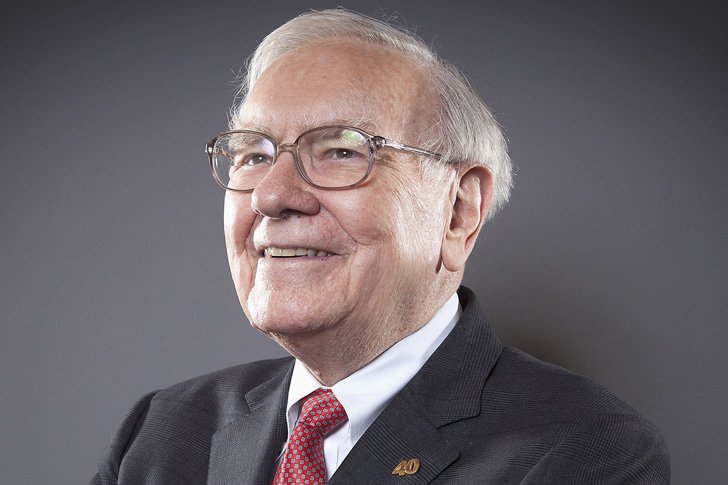 Net Worth: $92 Billion
Company: Berkshire Hathaway
Country: USA
Like the previously-mentioned Bill Gates, Warren Buffett also started his journey at a young age. Throughout his childhood, Warren worked on numerous ventures, including selling chewing gum, golf balls, weekly magazines, and even bought used pinball machines so he could put them in barbershops. Thanks to all these endeavors, Warren accumulated an impressive savings amount of $9,800 – worth approximately $105,000 today – by the time he finished college.
Because of his impressive business and finance skills, Warren has accumulated an impressive net worth of $92 billion. He is the chairman and CEO of Berkshire Hathaway, which owns brands such as GEICO, Dairy Queen, Helzberg Diamonds, and Duracell. Besides running and managing his investments, Warren also busies himself with philanthropic works. In fact, one of his most notable endeavors is when he, Bill Gates, and Mark Zuckerberg pledged to give at least half of their wealth to charity.
Mark Zuckerberg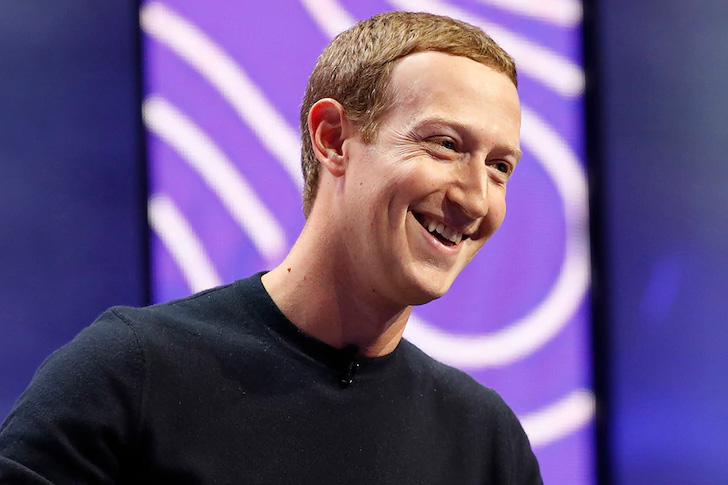 Net Worth: $102.5 Billion
Company: Facebook, Inc.
Country: USA
During his middle-school days, Mark Zuckerberg already showed a passion for software and technology. To support this talent, his father eventually hired software developer David Newman to tutor Mark – a decision that undoubtedly paid off. Not long after, Mark began making games based on his friends' drawings and even a program that allowed his home computer to communicate with the one at his father's dental office and vice-versa. Today, everyone gives him credit for creating one of the most widely-used social media platforms globally, Facebook.
Although Mark originally made it to help him and his schoolmates select college campuses, Facebook has since become the go-to platform for people from all corners of the world to communicate with each other. Mark has also ventured to other projects over the years, one of which is the co-founding of Breakthrough Starshot, a solar sail spacecraft project. Perhaps someday, we can finally send friend requests to extraterrestrial beings.
Amancio Ortega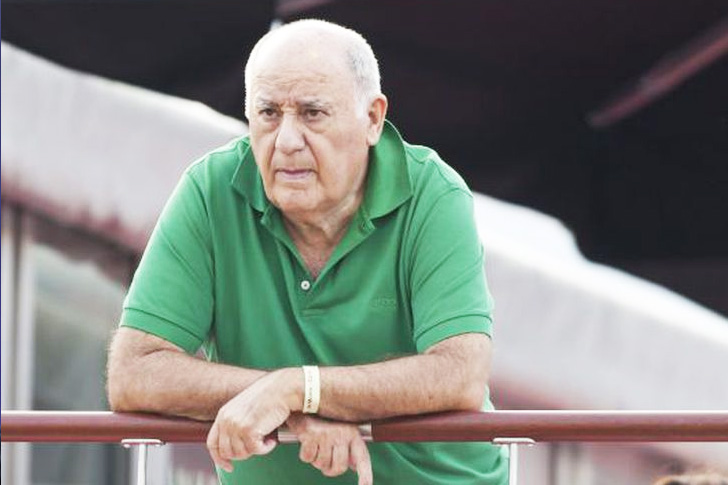 Net Worth: $73 Billion
Company: Inditex
Country: Spain
In his early teens, Amancio Ortega already did his part to help with his family's personal loans, working as a shop hand for a local shirtmaker. He eventually learned how to make clothes by hand, which soon piqued his interest in pursuing a fashion business career. Soon after, he founded Confecciones Goa, which sold quilted bathrobes. After gaining prominence for his first business venture, Amancio decided to expand his reach and established the retailer company, Zara.
Today, Ortega is well-known for founding Inditex, a fashion group that owns the Zara chain of clothing shops. Despite his fortune and booming business, Ortega has made it a habit to keep his personal life away from prying eyes, giving only three interviews throughout his career. Even so, we do know that he owns several luxurious properties, including two yachts and two private jets, and a net worth valued at around $73 billion.
Carlos Slim Helu & Family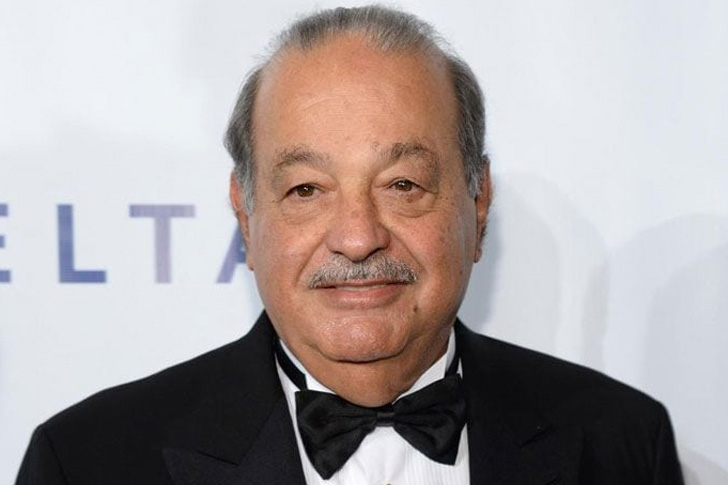 Net Worth: $59.9 Billion
Company: Grupo Carso
Country: Mexico
Before he even began thinking about his student loans, Carlos Slim Helu was already venturing into several businesses. With his father teaching him lessons in finance and management, and accounting, Carlos began his journey at 11 years old, investing in a government savings bond. By the age of 15, he already became a shareholder for Mexico's largest bank. Now, that's something you don't see every day!
Since then, Carlos has become quite a successful businessman and has made a fortune through Grupo Carso, a conglomerate company formed in 1990. Outside work, he is also a father of six children, with his three eldest sons already working in the companies he controls. As of today, they have accumulated an impressive net worth of $59.9 billion as of early 2021. It goes to show that a family that knows how to work together can surely stay together.
Sergey Brin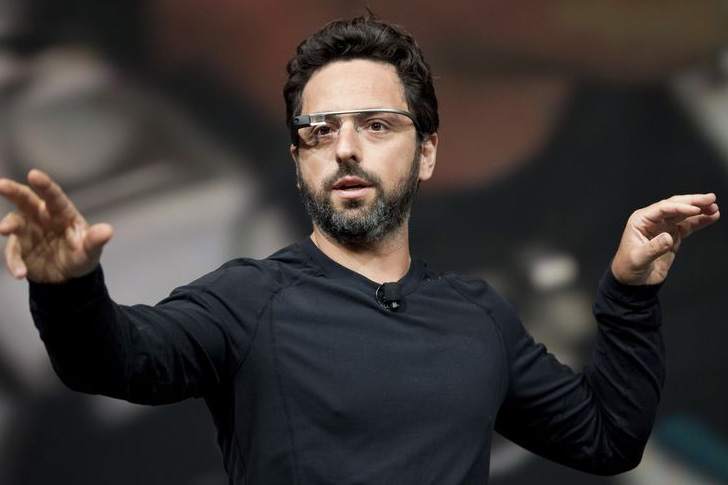 Net Worth: $93.4 Billion
Company: Alphabet Inc.
Country: America
At this point, many of us have grown accustomed to utilizing the internet for various purposes. One such use is research. With its capability of storing incredible amounts of data, the internet has also become an extensive library filled with information that we can access even through our phones. For this newfound convenience, we have people such as Sergey Brin to thank for.
During his time at Stanford University, studying for his doctorate in computer science, Sergey met Larry Page. The two eventually created the search engine we all know today as Google. Since then, he has spent a significant portion of his investment money on numerous projects revolving around the world's climate and energy problems. One such project he has worked on was in 2010 when he and Larry invested in an offshore windfarm. Sergey is also an investor for Tesla Motors, a company specializing in eco-friendly and safe vehicles.
Larry Page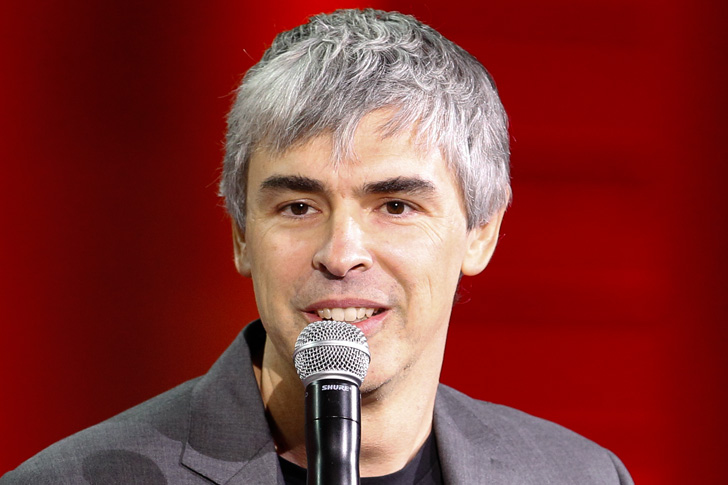 Net Worth: $96.6 Billion
Company: Alphabet Inc.
Country: USA
As mentioned in the previous page, Google wouldn't have been possible without Sergei Brin and his good friend and colleague, Larry Page. At six years old, Larry already had quite a passion for computers and was often seen playing with his parents' old computers. He also received credit for being the first kid in his elementary school to submit an assignment via a word processor. Safe to say that this talent has since brought him to greater heights.
Thanks to him and Sergei's work on Google, Larry has made quite a fortune. With a net worth of $96.6 billion, it comes as no surprise that he has spent a portion of it on luxurious items. One such example is his ecohouse in Palo Alto. Reflecting Larry's advocacy for a cleaner and greener environment, the property is made with recyclable materials and features a roof garden installed with solar panels.
Mukesh Ambani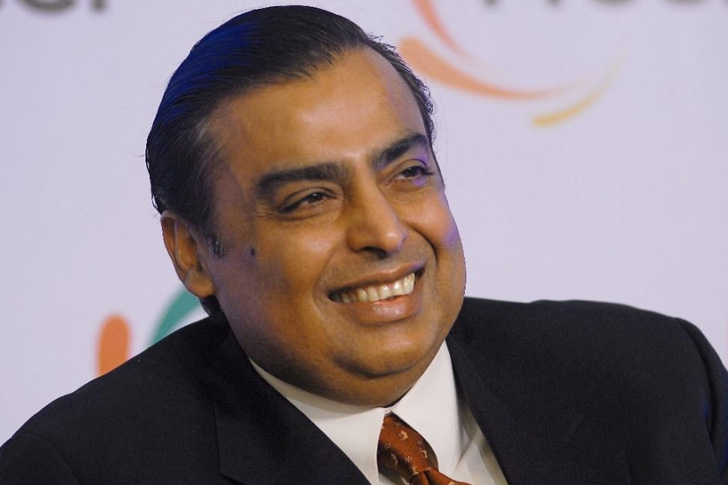 Net Worth: $75 Billion
Company: Reliance Industries Ltd.
Country: India
As we all know, many of today's successful businesses had small beginnings. Among these rags-to-riches companies is Reliance Industries, founded by Mukesh Ambani's father. After getting his bachelor's degree in chemical engineering, Mukesh helped his father build the then small company and took charge of its yarn manufacturing project. Today, Reliance Industries has become one of India's most successful and valuable companies.
Mukesh has since become the second-richest figure in Asia and the 14th-richest in the world. Despite his many ventures, he never undermined the value of saving a fraction of his fortune for his family. In fact, they currently live in Antilia – a private 27-story property with a private movie theater, three helipads, a swimming pool, and a fitness center. To top it off, in case they need to travel around the world, Mukesh also gifted his wife an Airbus A319, customized to feature its own living room, jacuzzi, office, and bedroom.
Steve Ballmer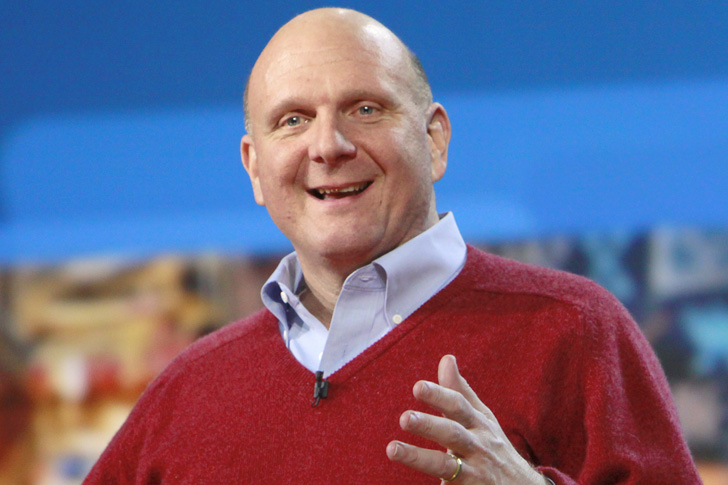 Net Worth: $88.1 Billion
Company: Microsoft
Country: USA
His father predicted that he'd attend Harvard by the time he was eight years old. Well, Steve Ballmer did go to Harvard eventually, but not when he was eight. Even so, it's safe to say he made his dad proud when he graduated from the institution as an applied mathematics and economics major. Not only that, but Steve also took credit for being his batch's magna cum laude. After his stint as a Hollywood scriptwriter, Steve started working at Microsoft, founded by his Harvard schoolmate, Bill Gates.
Not long after, Bill eventually gave Steve the chance to be Microsoft's CEO, a title he held from 2000 to 2014. After bidding farewell to the company, Steve became the NBA's Los Angeles Clippers team owner. With that said, he has also spent some of his fortunes on philanthropic endeavors, including a $50 million donation to the University of Oregon and a reportedly $60 million gift to Harvard University's computer science department.
Alice Walton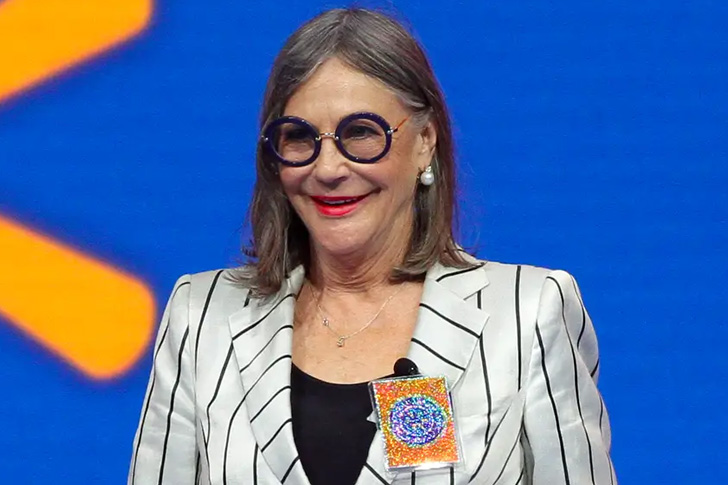 Net Worth: $67.6 Billion
Company: Walmart
Country: USA
Since its inception, Walmart has become one of the most well-known establishments in the world. Founded by Sam Walton, Walmart now has over 11,510 stores worldwide and has accumulated quite a fortune along the way. With it also being a family-owned business, it comes as no surprise to know that one of the few that will soon inherit the company's fortune is none other than Alice Walton, Sam's daughter.
Despite her family's wealth, Alice still made more than a few investments on her own. After graduating from San Antonio's Trinity University, Alice began her career as an equity analyst and money manager for First Commerce Corporation. Being an art enthusiast herself, Alice eventually established the Crystal Bridges Museum of American Art. She has also spent quite a fortune on art pieces, including Norman Rockwell's Rosie the Riveter worth $4.9 million and Asher Brown Durand's Kindred Spirits, which is estimated to cost around $35 million.
Michael Bloomberg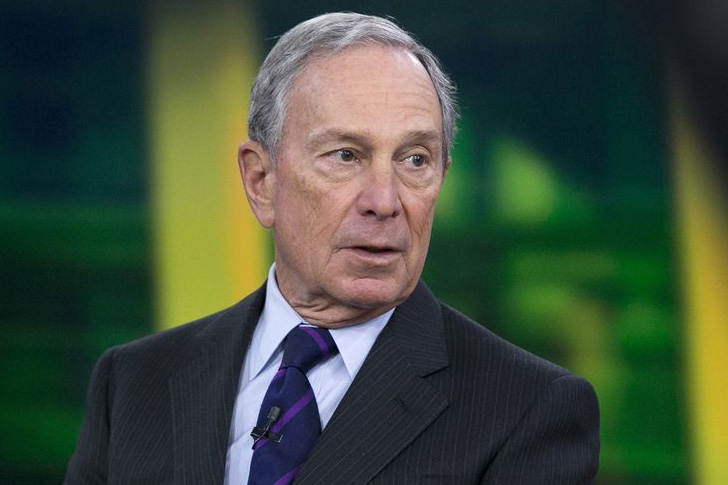 Net Worth: $54.9 Billion
Company: Bloomberg LP
Country: USA
After finishing his studies at Harvard Business School with a Master of Business Administration degree, Michael Bloomberg began his professional career as a general partner for Salomon Brothers. After leaving the company, he designed his own data services company called Innovative Market Systems, which he eventually renamed Bloomberg LP.
Since then, the company has launched other branches, including Bloomberg News and Bloomberg Radio. Thanks to the fortune he has accumulated through the years, Michael now has a net worth of $54.9 billion, making him the 16th-richest person in 2020, according to Forbes. With that said, he has since spent a significant portion of his wealth on philanthropic efforts, with his Bloomberg Philanthropies mostly focusing on fields such as public health, the arts, the environment, and education. To make him even more interesting, Michael is also a private pilot and owns six airplanes, three of which are Dassault Falcon 900s.
Jim Walton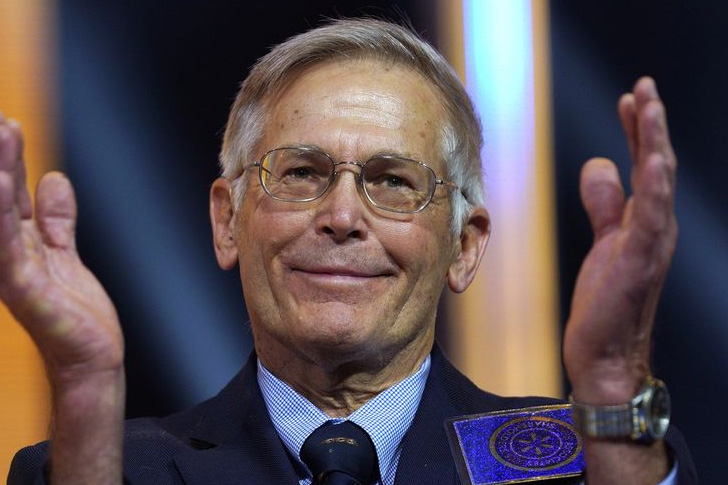 Net Worth: $67.4 Billion
Company: Walmart
Country: USA
Alice Walton's sibling and Sam Walton's youngest son, Jim Walton, is another heir to Walmart's fortunes. After finishing his studies at the University of Arkansas, Jim found work in the family-owned Walmart and was involved in its real estate investments.
Since then, Jim has been an active member of Walmart's workforce. He now has an accumulated net worth of $67.4 billion, making him the eighth richest in the world as of early 2021. A portion of that fortune comes from what he earns from Walmart's dividends, which is reportedly $2.2 million – and that's only per day! To top it off, if you sum up Jim's net worth with his three siblings, the four would reportedly accumulate an outstanding value of $160 billion. Judging by this information, it's safe to say this family won't need to worry much about the financial side of things anytime soon.
Francoise Bettencourt Meyers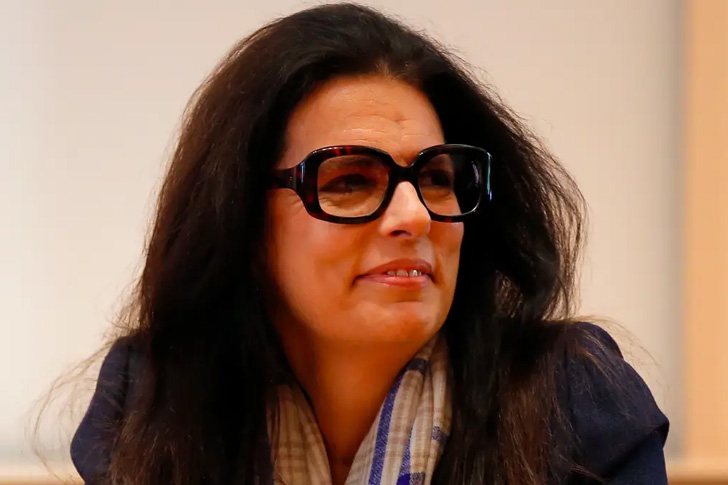 Net Worth: $66.3 billion
Company: L'Oreal
Country:  France
Experts usually advise setting up a business where the chance of losing profit is not so high. Apart from food, fashion and make-up are some of the most lucrative industries in the world, and that is precisely where Francoise Bettencourt Meyers found herself. Thanks to being the heiress of her mother, Liliane Bettencourt, whose family owned the personal care company L'Oreal, she had a good head start in the game.
Bettencourt Meyers was born and raised Catholic, so when a fire severely damaged the Notre-Dame de Paris, she and L'Oreal donated $226 million for the cathedral's repairs. She is also a published author, having written on Greek Mythology and Jewish-Christian relations, among other spiritual writings. So while Bettencourt Meyers is mostly known for her business, she is also a noted academic.  Bloomberg credits her as the richest woman in the world as of 2019.
Bertrand Puech & family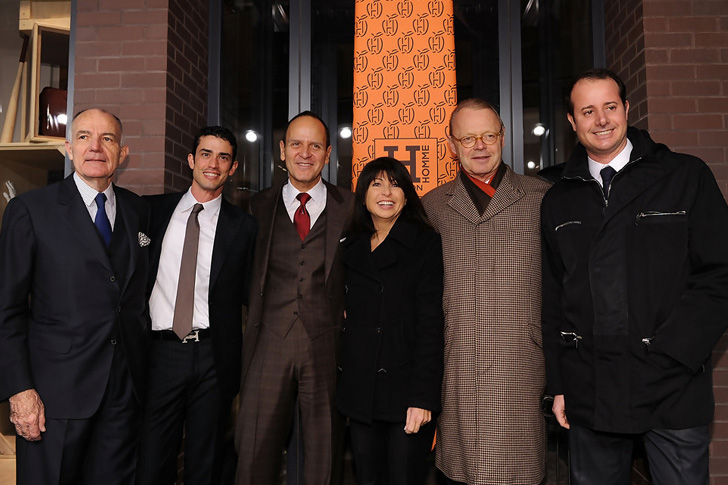 Net Worth: $55 billion
Company: Hermes
Country:  France
Most ultra-rich women opt for a Hermes or a Louis Vuitton bag, knowing that the brand screams of money and class. This business is where Bertrand Puech and his family were born into. Being the grandson of the founder Emile Hermes certainly has its advantages. However, Puech did not inherit the whole company. Each family member, including his brother Nicolas Puech and cousin Jean-Louis Dumas, had their own shares. They also held various positions in the company.  Bertrand Puech was once the Deputy Managing Director for Human Resources and Chairman of the Management Board before relinquishing them in 2012.
The family collectively has a net worth of $55 billion, and according to world rankings, they rank 15 globally. However, in France, Axel Dumas, current CEO of Hermes International, represents the family in the rankings since 2014. The family could only thank their grandfather for having the foresight to make investments in the luxury brand.
Robson Walton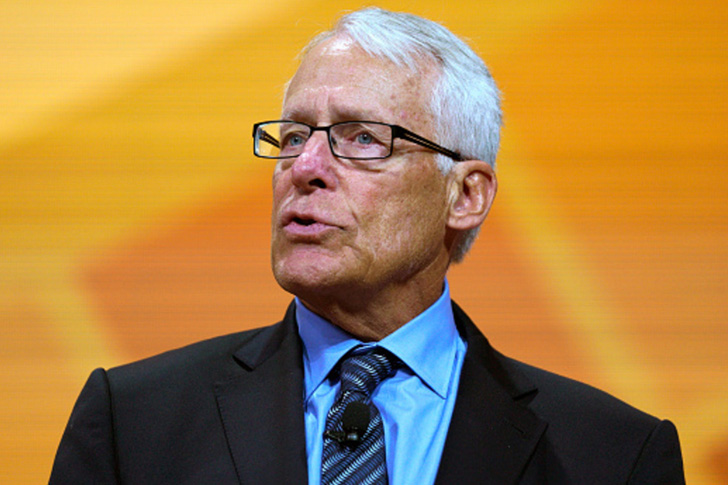 Net Worth: $68.1 billion
Company: Walmart
Country:  USA
Walmart is already a cultural icon in the USA, and the person to thank for that is Samuel Robson Walton, the heir to the company's fortune. Walton is the 16th richest man in the world. Walton has been preparing for his company role since he was young, so he decided to major in business administration in college. He then became a lawyer and subsequently the chairman of the company from 1992 to 2015. The businessman took a frontline role in Walmart's operation, making it one of America's most notable multinational retail corporations.
Walton is a known collector of vehicles, and it is not a surprise considering that most rich individuals like himself have some sort of collection. He also was married three times and also had three children. The family is extremely private, with Walton not giving interviews that often.
Larry Ellison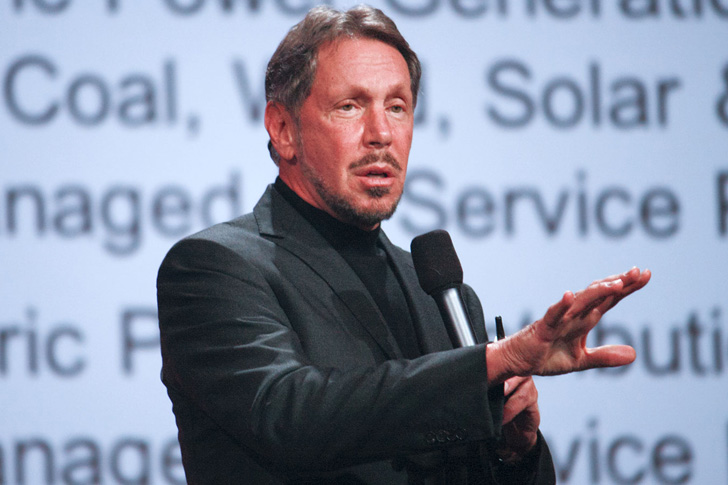 Net Worth: $68.1 billion
Company: Oracle
Country:  USA
Oracle is the second-largest software company by market capitalization and revenue. Who is the man behind its success? Larry Ellison. He is a co-founder of the company, its Chief Technology Officer, and Executive Chairman. According to Forbes, he is currently the 5th richest person in the world.
Like Bill Gates and others who made it rich in the technology field, Ellison has also dropped out from not one but two universities. He later founded the precursor company that would become Oracle in 1977. Unlike many of the billionaires on the list, Ellison is relatively known to be a lavish spender. It does not mean that he does not have good money management skills, but he spends on what he believes he deserves, like a Hawaiian island, houses in Malibu, or 90% of Lanai. He also is into philanthropy and, like Warren Buffett, agreed to give away 95% of his money through a private trust.
Phil Knight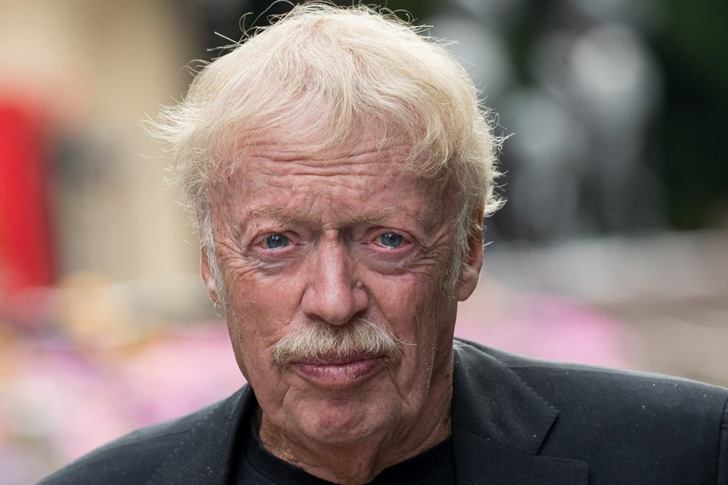 Net Worth: $39.2 billion
Company: Nike
Country:  USA
Phil Knight and Bill Bowerman founded Nike, Inc in 1964, initially as a distributor of Japanese shoes. In the beginning, they would usually fire up the gas on Knight's car and go to track meets and sell their shoes directly out of the vehicle. When the business expanded, they needed a logo, so they commissioned a student to design the now-famous "swoosh" logo. They paid only $35 for it, but later on, they gave Carolyn Davison shares of stock.
Knight is known to have good interpersonal skills, and he liked building relationships with the people he worked with. He has worked closely with famous athletes like Tiger Woods and Michael Jordan to help promote the brand. The businessman is also known for his charitable work and is one of Oregon's most generous givers. His lifetime donation is estimated to be $2 billion, which he has given to institutions like Stanford University and the University of Oregon.
Elon Musk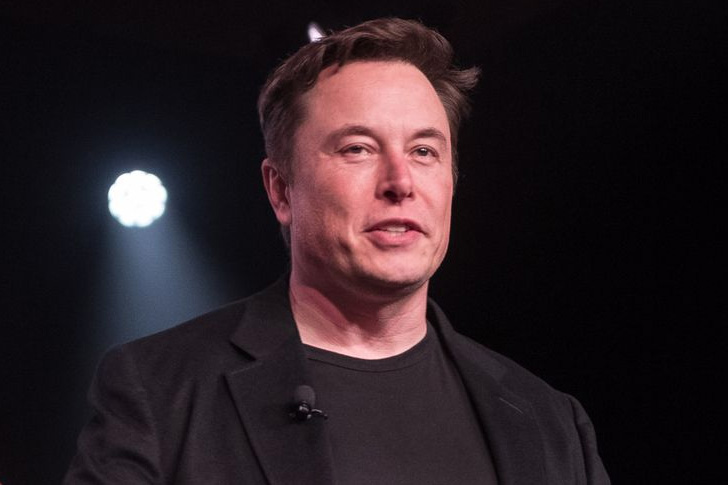 Net Worth: $195 billion
Company: Tesla and SpaceX
Country:  USA
The name Elon Musk has been making headlines lately for several reasons. The Bloomberg Billionaires Index currently lists him as the wealthiest person in the world. This came to be through hard work and being a visionary. He is the founder, CTO, chief designer, and CEO of SpaceX and the CEO and product architect of Tesla.  Armed with a dual diploma in economics and physics from the University of Pennsylvania, Musk founded both Tesla and SpaceX to realize his future visions.
He now looks forward to people having the ability to move to Mars through SpaceX and hopes to make gas cars extinct to help lessen the damage to the environment. SpaceX also began developing a constellation of low-earth-orbit satellites to help provide satellite internet to most of the world. If these materialize, we could all live in a more connected and better world.
Ma Yun & Family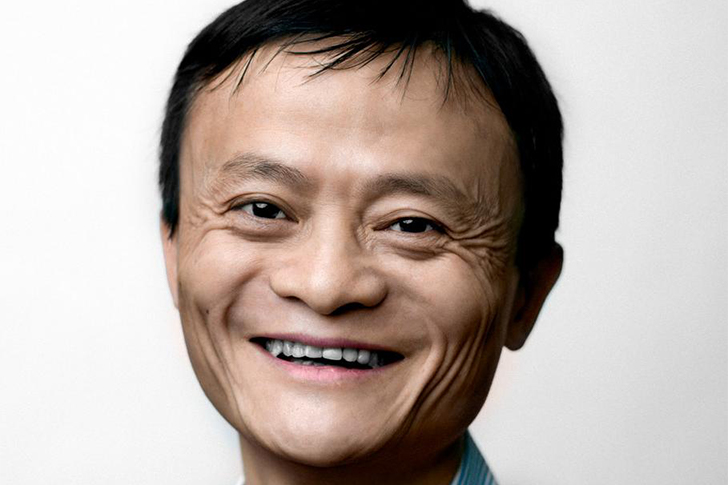 Net Worth: $61.4 billion
Company: Alibaba
Country: China
He is famously known now as Jack Ma, but the Alibaba founder was born Ma Yun. He currently ranks 20th in the list of the wealthiest people on Earth, thanks mainly to his company, Alibaba. Ma has been a strong supporter of a market-driven economy, and he has also served as an inspiration among the startup community, seeing how he built Alibaba from the ground up. Ma is currently the third wealthiest man in China.
The businessman revealed in an autobiographical speech that when he graduated from Hangzhou Normal University in 1988, he applied for 30 different jobs, with every single one rejecting him. Ma took note of how of the 24 people who applied for a job at KFC, he was the only one who was not accepted. Everything changed, though, when he heard about the Internet in 1994 and realized its potential. When he set up his first company, the entrepreneur did not even ask for a business loan, as it was as simple as setting up a website, with 411-like inquiries pouring in. The rest, they say, is history.
Francois Pinault & family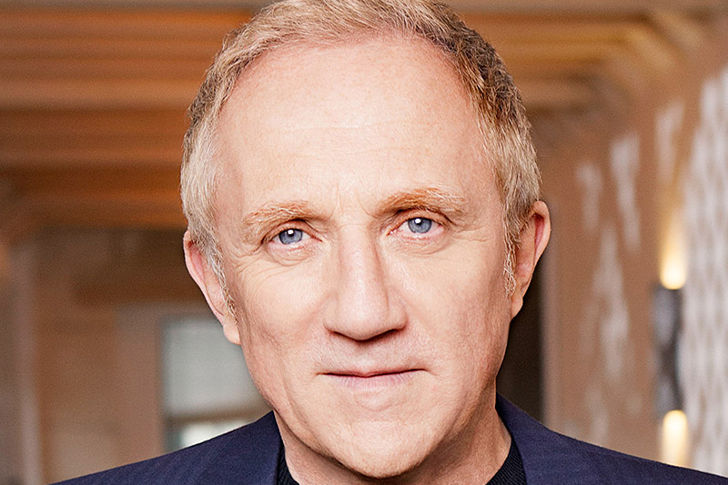 Net Worth: $43.4 billion
Company: Kering
Country: France
The luxury good business can indeed be friendly to one's bank account. Of course, you would have to take big risks, too. François-Henri Pinault, however, is used to the risk-taking strategies he had to make as chairman and CEO of Kering from 2005 until now. He is the one responsible for transforming the Kering brand to become a luxury goods company with revenue of €15.9 billion as of 2019.
He started as a manager at the now-defunct Pinault-Printemps-Redoute, a precursor company to Kering. Pinault then rose to become vice president of PPR and then president of Groupe Artemis, the parent company. The businessman dated Salma Hayek, married her on February 14, 2009, and had a daughter by her, whom they named Valentina. The family of the billionaire for sure lives in a house with the latest home security system that ensures their privacy, given the relative fame of his celebrity wife.
Ma Huateng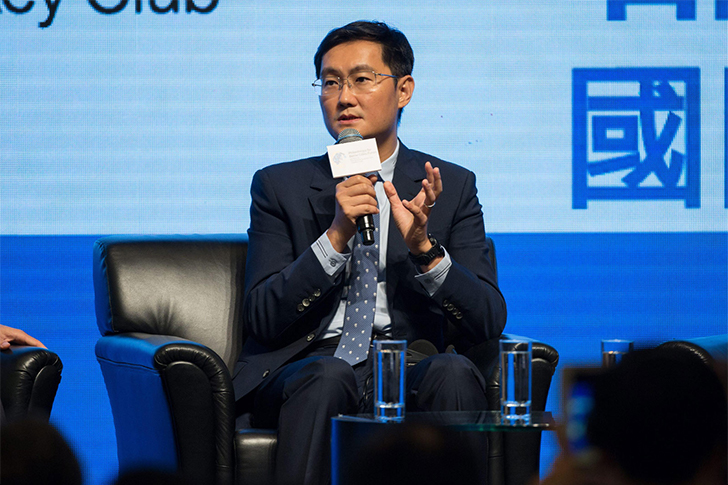 Net Worth: $71.8 billion
Company: Tencent
Country: China
Do not be fooled by the name of his company, Tencent. It is definitely not worth ten cents, but billions. Founder, CEO, and Chairman Ma Huateng is the person behind one of the latest Internet tech companies in the world. Some of their products include WeChat, and a number of smartphones, payment systems, and online advertising services. This diverse portfolio allowed Tencent to earn $5.03 billion in profit for the third quarter of 2020—a very good return on the investment of the company's shareholders.
Huateng is a rather reserved person, as compared to Jack Ma, who has a more outgoing personality, but when it comes to acquiring companies, he is rather aggressive and often compared to fellow billionaire Warren Buffett. He is not all about earning money as he also established his own foundation, the Ma Huateng Global Foundation, where he transferred $2.3 billion of his shares from Tencent.
MacKenzie Bezos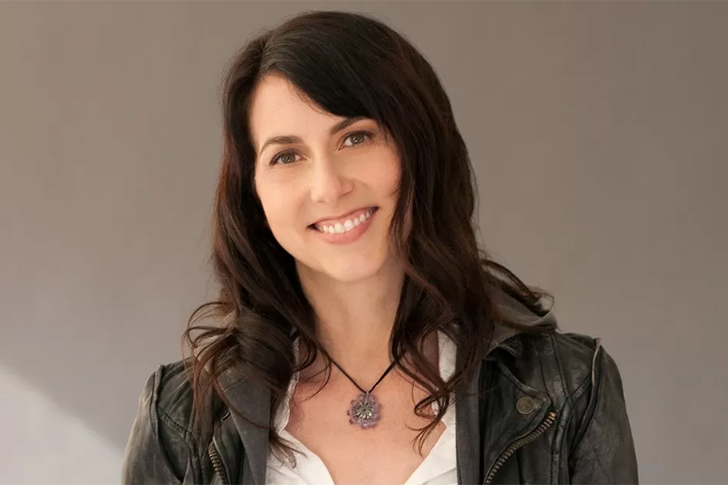 Net Worth: $57.5 billion
Company: Amazon
Country: USA
Mackenzie Bezos, now Scott, is a novelist and philanthropist who had a hand in founding Amazon. She was married once to Jeff Bezos. They met while she was still working as his assistant at DE Shaw, an investment firm, in 1992. The couple dated for three months and married thereafter. They were blessed with four children. Their high-profile separation in 2019 left MacKenzie with $35.6 billion in Amazon stocks, making her the third wealthiest woman in the world during that time.
She reverted to her maiden name, Tuttle, before finally going with Scott, derived from her middle name. Scott also signed the Giving Pledge, promising that she would give away most of her wealth when she passes or over the course of her life. It is non-binding, but it is a good move, considering that many people will benefit from her donations. So far, she has given away $5.8 billion, the biggest annual donation by a private person.
Charles Koch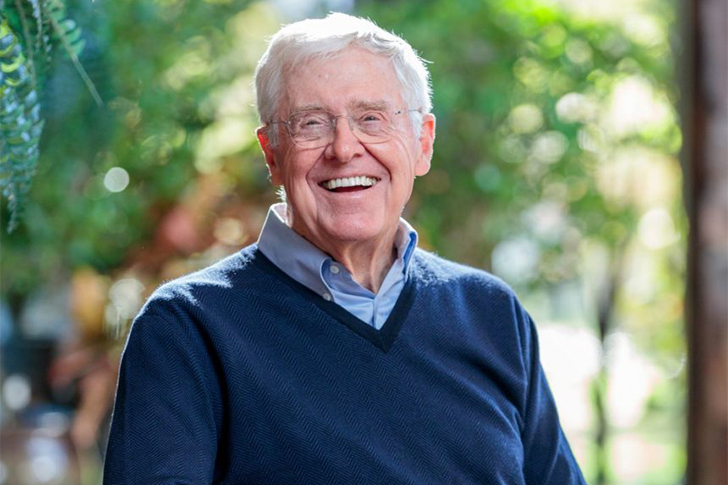 Net Worth: $50.5 billion
Company: Koch Industries
Country: USA
When Koch Industries started, it was focused on oil refining and chemicals. It eventually expanded its business model to include minerals, fertilizers, ranching and polymers, and fibers, among others. A 2010 Forbes survey revealed that Koch Industries was the second-largest privately held company in terms of revenue, and because of that, Charles Koch became the 9th richest person in the world in 2014. As of 2019, he is estimated to be worth $505 billion and the 11th richest worldwide.
Koch is married to his wife, Liz Koch, since 1972, and they have two children together, who stand to inherit their wealth. He is a very private person who rarely gives interviews, with a house in Wichita, Kansas, which is most likely installed with the latest home security system. Koch and his brother David Koch were listed among the most influential people in the world for their commitment to free-market ideas.
Julia Koch & family
Net Worth: $44.9 billion
Company: Koch Industries
Country: USA
Charles Koch is not the only rich Koch in the world, as his brother, David Koch, held 42% of the Koch Industries when he was still alive. Upon his passing, the shares were transferred by inheritance to his wife, Julia, and their three children. David was co-owner, along with his older brother, Charles. He served as the EVP of Koch Industries until he retired in 2018 due to health issues. One interesting fact about David is that he was a candidate for the vice-presidential race in 1980.
Julia also shared David's high degree of affinity for politics and high society, having worked for the fashion designer Adolfo and First Lady Nancy Reagan. The two met on a blind date in 1991 and got married in 1996. The two were known charitable givers, and they have donated $10 million each to Stanford's Children's Hospital and the Mount Sinai Medical Center to study food allergies.
David Thomson & family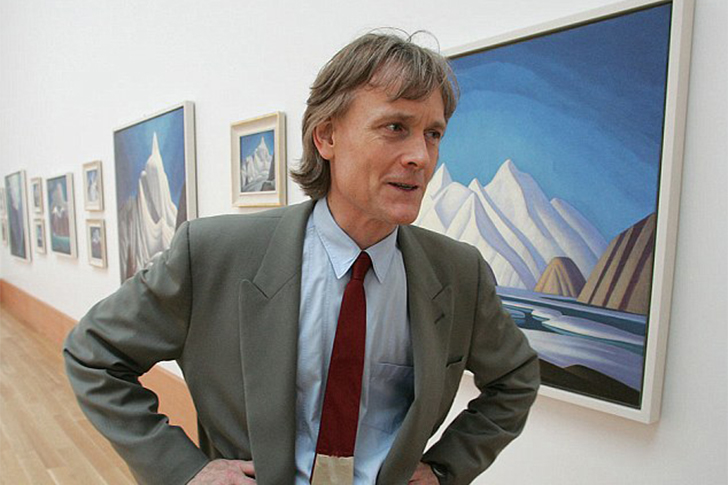 Net Worth: $35.7 billion
Company: Thomson Reuters
Country: Canada
A British Peer, David Kenneth Roy Thomson, 3rd Baron Thomson of Fleet, is a media magnate who is the current chairman of the Thomson Corporation. If that rings a bell, that is because it is the corporation that merged with Reuters to become Thomson Reuters in 2008. Thomson is touted as Canada's richest man with a net worth of $35.7 billion.
As a history graduate, he started as a junior associate at Toronto's McLeod Young Weir. That career path was short-lived, however, as he decided to enter the family business and took on various positions at the company. He wanted to establish his own identity, though, so he set up his own real estate firm Osmington Inc., now a formidable investment company with interests in entertainment, sports, and precision agriculture. The businessman is also a patron of the Art Gallery of Ontario and an avid art collector.
Jacqueline Mars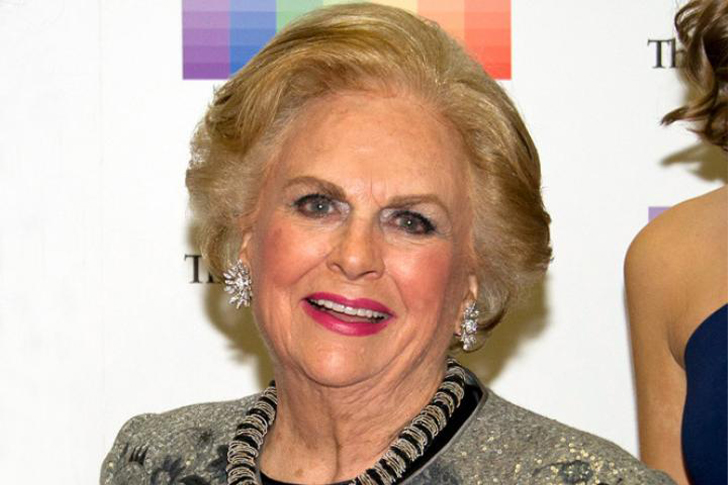 Net Worth: $30 billion
Company: Mars
Country: USA
We all love our pets, be it a dog, a cat, or any domesticated animal, for that matter. When it comes to pet food and animal services, nothing can beat Mars, Inc. Yes, this is the same company behind the famed Mars Bar that everyone also enjoys. At the helm of this company is Jacqueline Mars, granddaughter to Frank C. Mars, the founder. Forbes ranks Jacqueline as the 29th richest person in the world.
Mars retired from handling the day-to-day affairs of the company, but in her youth, she served as the Food Product Group President from 1982 until she retired in 2001. In 2013, Mars was involved in an accident, and she had to call on her lawyers to handle the case. She eventually pleaded guilty and was asked to pay a $2,500 fine. We hope that she be careful next time when driving her vehicle.
John Mars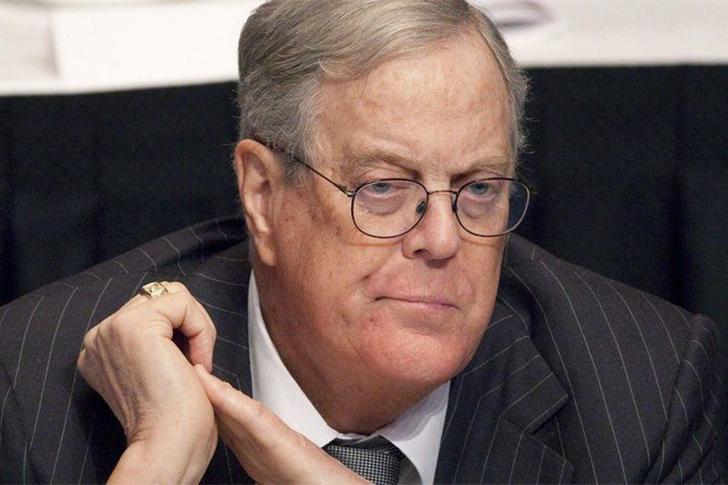 Net Worth: $30 billion
Company: Mars
Country: USA
The son of Mars heirs Forrest Mars, Sr. and Audrey Ruth, John Mars is brother to Jacqueline Mars. They both inherited shares of the company Mars, Inc., the famed candy company that is also involved in pet food and pet services. John is tied with her sister as the 33rd richest person in the world. He appears to be an aggressive acquirer, having made investments to the tune of $7.7 billion to acquire VCA, Inc, another pet care company, back in 2017.
Mars is a very private person, so much so that even Forbes magazine, who listed him as one of the richest people on Earth from 2010 to 2014, did not have a photo on file for publication. He resides in Jackson, Wyoming, with his wife, Adrienne Bevis, whom he married in June 1958. The couple has three children together. Lastly, recognizing his contribution to society, Queen Elizabeth awarded him an honorary knighthood in 2015.
Giovanni Ferrero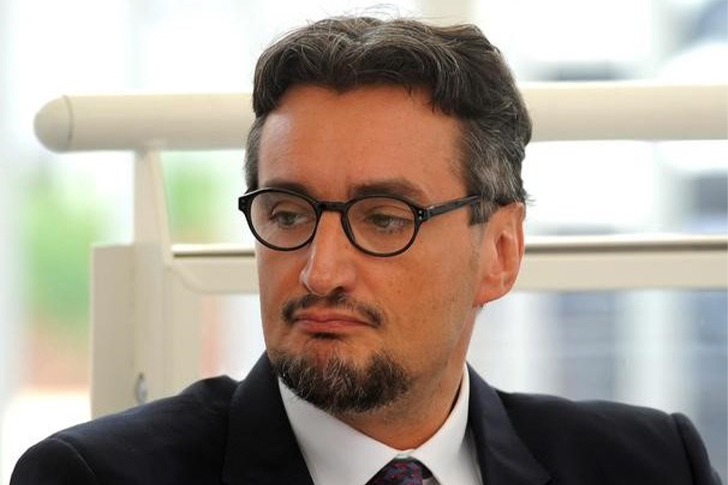 Net Worth: $34 Billion
Company: Ferrero Rocher
Country: Belgium
Italian businessman Giovanni Ferrero became the owner of Ferrero SpA after his brother, Pietro Ferrero, passed away in 2011. As of writing, he has a total net worth of $34 billion and is given credit for being the richest person in Italy and 43rd in the world. After studying marketing in the United States, with the help of a moving company, he moved back to Europe to work in the family business. In 2017, Ferrero decided to step down as CEO but remained as the executive chairman to put more attention on corporate strategy.
His company makes brands, including Tic Tac mints, Ferrero Rocher, Kinder chocolates, and Nutella chocolate-hazelnut. They have more than $11 billion in revenue each year and have over 20,000 employees. Ferrero's fortune comes from his holdings in the fourth biggest manufacturer of chocolates in the world. Ferrero's company has a devoted fan base that supports a Nutella-themed hotel located in Napa Valley and Nutella cafes.
Xu Jiayin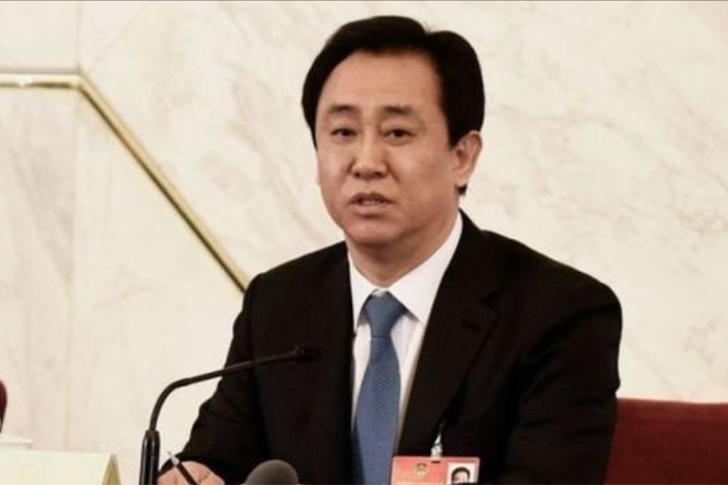 Net Worth: $33 Billion
Company: Evergrande
Country: China
Chinese Chairman of Evergrande Group, a real estate developer and billionaire businessman Xu Jiayin is known as the largest shareholder of Evergrande Group in China. It has over 700 projects in over 240 cities in China, including Shenzhen, Guangzhou, Shanghai, and Beijing. He has a net worth of $30 billion and is easily one of the richest people in China. In 2016, the Guangzhou-based company became the biggest property developer in China based on the volume of the sales, and they had a revenue of $31.8 billion.
In just a duration of six months, his net worth has increased by $10 billion. Looking back a few years ago, Jiayin's net worth was reported to be only $7 billion. He must have had a reliable financial advisor to help him in managing his finances. Some of the notable projects of Evergrande are Evergreen Sprint City Enping in Guangdong and Evergreen Oasis Wuhai in arid Inner Mongolia.
Sheldon Adelson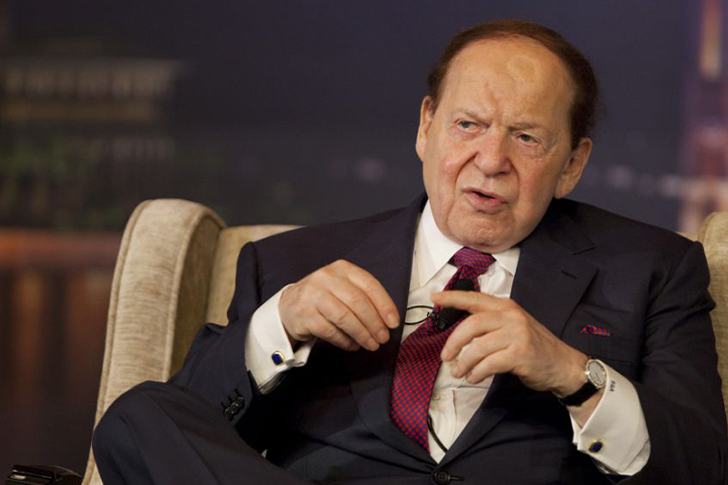 Net Worth: $32 Billion
Company: Las Vegas Sands
Country: USA
American businessman, philanthropist, and investor Sheldon Gary Adelson is the Chairman, CEO, and founder of Las Vegas Sands Corporations, which is also the parent company of Venetian Macao Limited that operates the Sands Expo and Convention Center and The Venetian Las Vegas, and also owns the Marina Bay Sands in Singapore. He was regarded by Forbes as the 17th wealthiest person in the Forbes 400 and the 28th in the world, having a net worth of $32 billion.
He is frequently referred to as a "rags to riches" billionaire, but he had taken some issues with the specification, noting that his family was so deep in poverty that they didn't even have the luxury to buy rugs. It was only in 1989, at the age of 55, that he got into the casino business when he and his partners made investments in purchasing the Sands Hotel & Casino for $128 million in Las Vegas.
Leonardo Del Vecchio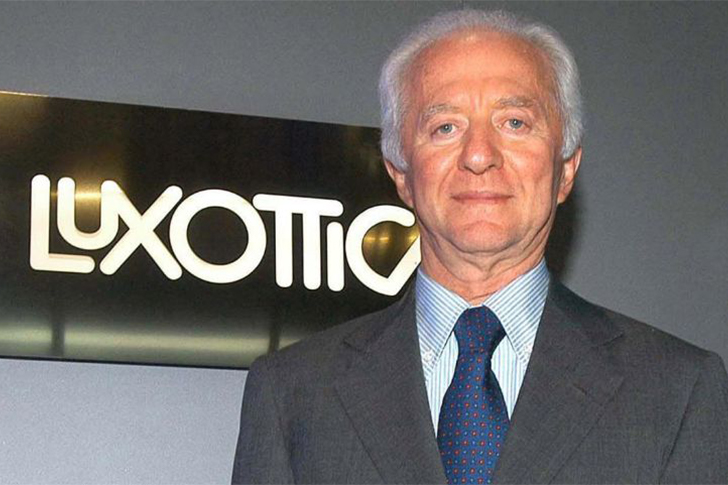 Net Worth: $29 Billion
Company: Luxottica
Country: Italy
Italian billionaire businessman Leonardo Del Vecchio is the chairman and founder of Luxottica, the largest retailer and producer of lenses and glasses in the world, having more than 8,000 stores and 77,734 employees. He has a total net worth of $29 billion, making him the 50th richest in the world and the second richest man in Italy. Luxottica's chains in the US include LensCrafters and Sunglass Hut and brands such as Oakley and Ray-Ban.
Del Vecchio owns a 61.4% stake in Luxottica Group. Through the holding company Delfin, he also owns stakes in real estate investment funds, an Italian acquisition company, an Italian bank, and an Italian insurer. He is given credit with 100% ownership of Delfin, with a revenue of $9.6 billion in 2016 alone. Over the years, Del Vecchio grew to make glasses for practically every brand, including Chanel and Bulgari.
Vladimir Potanin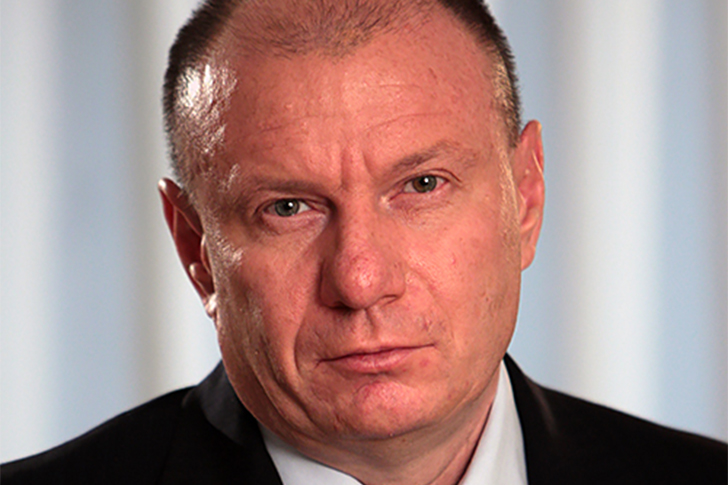 Net Worth: $29 Billion
Company: Interros
Country: Russia
Russian self-made billionaire, oligarch, and entrepreneur Vladimir Olegovich Potanin have notably acquired his riches in the early to mid-'90s in Russia through the controversial loans-for-shares program, where companies and individuals loan money to a certain country in return for stakes in its natural resource companies. Having a net worth of $29 billion, Potanin is easily one of the richest men in Russia, and the wealthiest man in Russia, according to Forbes The World's Billionaires list of 2020.
Potanin owns a 30.4% stake in Norilsk Nickel, which is a publicly-traded mining company that produces 13% of the world's supply of nickel, which is widely used in today's electric vehicles, and 44% of palladium. Through the years, Potanin has earned $2 billion from dividends in the company and has profited another $2 billion from selling and buying shares.
Li Ka-Shing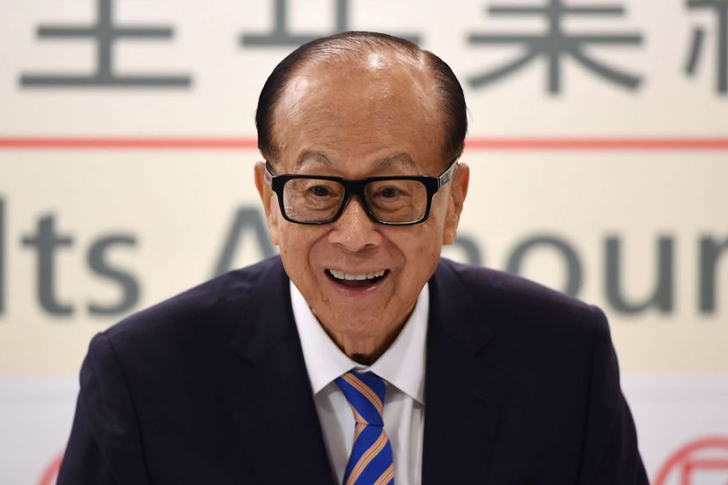 Net Worth: $28 Billion
Company: Cheung Kong
Country: China
Hong Kong business magnate and investor Sir Ka-shing Li is listed as the 30th richest person in the world with a total net worth of $28 billion. He is the senior advisor for CK Asset Holdings and CK Hutchison Holdings after retiring as the chairman of the Board back in May 2018. Through his company, he is given credit as the leading port investor, operator, and developer of the largest beauty and health retailer in Europe and Asia.
He is regarded as one of the most influential businessmen in Asia, presiding over a business domain with a variety of business portfolios, ranging from real estate, financial services, transportation, retail, and energy and utilities. His other holdings include Cheung Kong Infrastructure and Hutchison Telecom Hong Kong. Despite having so much investment money to purchase luxury clothes, jewelry, and such, his everyday appearance and persona consist of a simple, plain suit and cheap Seiko watch.
Michael Dell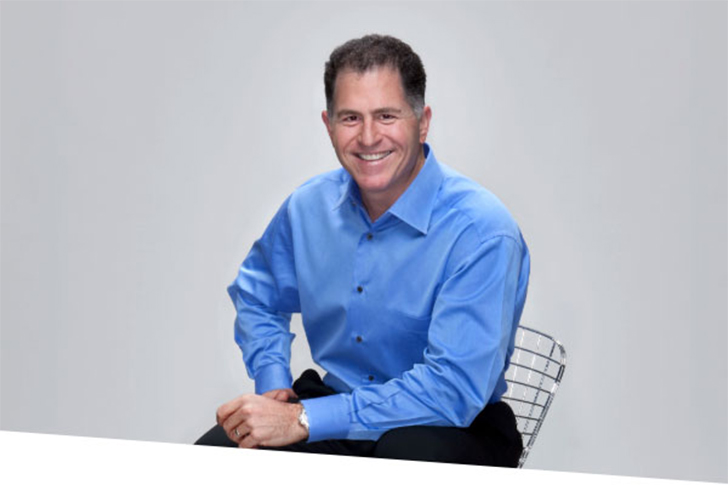 Net Worth: $28 Billion
Company: Dell Technologies
Country: USA
American billionaire businessman Michael Saul Dell is the chairman, CEO, and founder of Dell Technologies, one of the largest technology infrastructure companies in the world. According to Forbes, Dell is listed as the 27th wealthiest man in the world, having a total net worth of $28 billion. His 243.35 million shares of Dell Inc stock in 2011 were valued at $3.5 billion, giving him 12% ownership of the company. The remainder of his wealth, valued at somewhere around $10 billion, is for investments in various companies and is managed by MSD Capital.
During his college years, he continued messing around with computers and eventually started selling upgrade kits for PCs. He registered his company as "PCs Limited" back in 1984, and through the years, he incorporated his company as "Dell Computer Corporation." He was the youngest CEO of a company ranked in the top 500 corporations in 1992 at the age of 27 years old.
Sun Piaoyang & Zhong Huijuan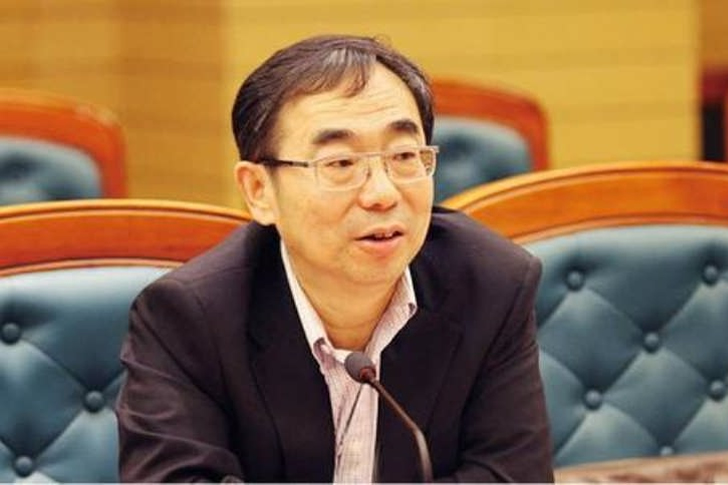 Net Worth: $28 Billion
Company: Hengrui, Hansoh
Country: China
Chinese billionaire, the world's richest self-made woman, and pharmaceutical executive Zhong Huijuan is the chair, CEO, and founder of Hansoh Pharmaceutical, which is found in Lianyungang and is traded on the Hong Kong Stock Exchange. Having a 66% stake in the company, Huijuan is the majority shareholder of the company. She was named by Forbes as the 70th wealthiest person and 9th wealthiest woman in the world, as well as the 20th wealthiest person in China, having a combined net worth with her husband, Sun Piaoyang, of $28 billion. In 2019, the company had become the leading producer of psychotropic drugs in China.
Piaoyang, on the other hand, is also a billionaire and is the chairman of Jiangsu Hengrui Medicine, which is engaged in the distribution and manufacturing of pharmaceutical tablets, raw materials, and injections. He owns a doctoral degree from Nanjing University and a bachelor's degree from China Pharmaceutical University.
Lee Shau Kee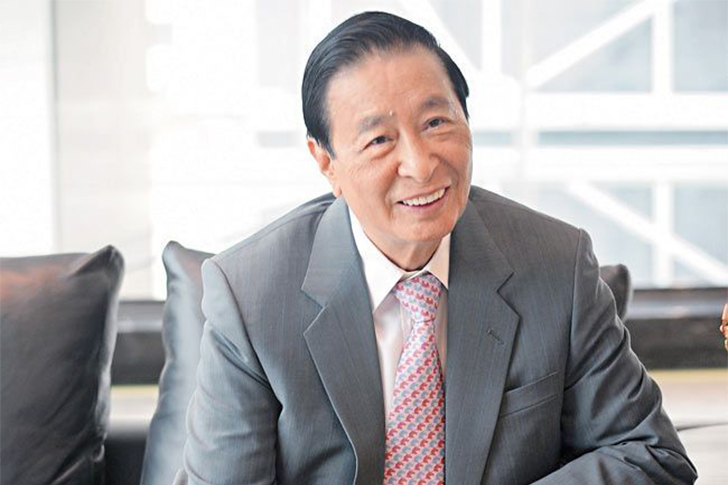 Net Worth: $27 Billion
Company: Henderson Land
Country: China
Hong Kong business magnate and investor Lee Shau-kee is a real estate tycoon and the majority owner of a property conglomerate with interests in restaurants, internet services, hotels, and property, Henderson Land Development. At the age of 91 in 2019, he stepped down as managing director and chairman of the company in favor of his two sons, Martin and Peter Lee. However, he remains an executive director for the company.
Growing up, his family could only afford to eat meat or fish twice a month, but now, his personal wealth is estimated to be at $27 billion, making him the 26th richest man in the world and the second richest man in Hong Kong. Before the transfer of sovereignty over Hong Kong in 1997, Lee was given credit as the fourth wealthiest person in the world. He initially started his company back in 1976, and now the property giant makes most of his wealth.
SP Hinduja & family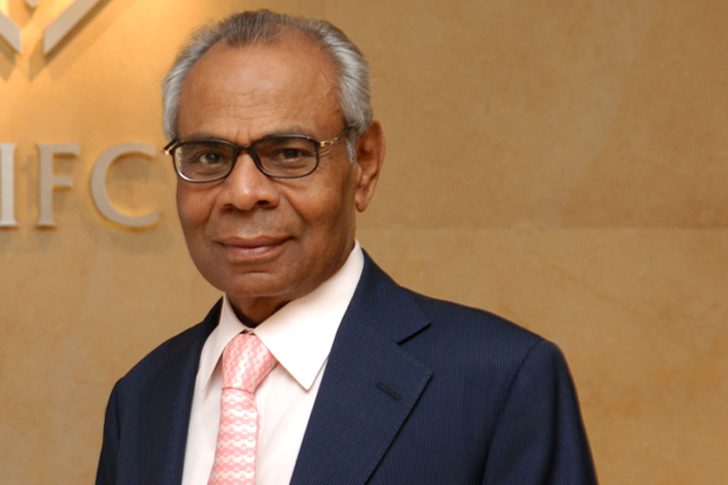 Net Worth: $27 Billion
Company: Hinduja
Country: UK
Indian-born British billionaire business magnate and investor Srichand Parmanand Hinduja is the chairman and primary shareholder of the Hinduja Group of companies. Together with his brother, Gopichand, he is the second richest man in the United Kingdom as of May 2020. Ever since the '90s, Hinduja has consistently been regarded as one of the wealthiest people in the UK and Asia. He started his career in his father's trading and textile business in Tehran, Iran, and Bombay, India. As for his real estate investments, he only owns the third most expensive private home in the world in London's Carlton House Terrace, valued at $500 million.
According to the Asian Media & Marketing Group's rich list, Hinduja's wealth is estimated to be at $27 billion. He was ranked together with his brother GP as the 65th richest billionaire family in the world by Forbes in March 2019. Alongside his younger brothers, Ashok, Prakash, and Gopichand, he is known as the patriarch of India's "fab four."
Yang Huiyan & Family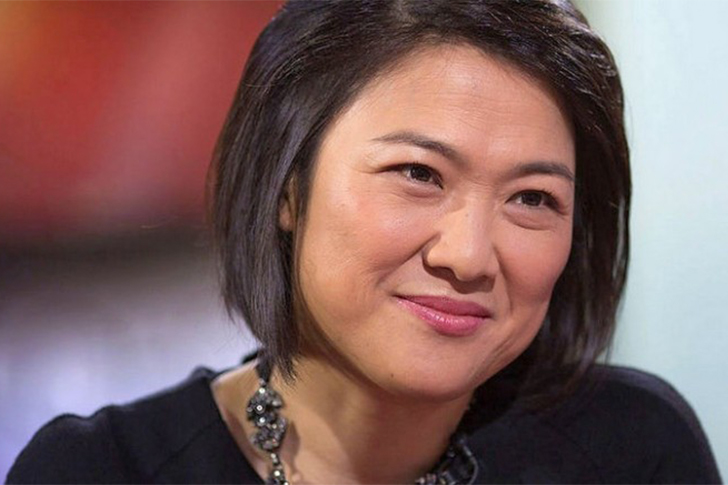 Net Worth: $27 Billion
Company: Country Garden
Country: China
Cypriot-Chinese billionaire businesswoman and property developer Yang Huiyan, a graduate of Ohio State University, is the majority shareholder of Country Garden Holdings, which was a stake that was handed down to her by Yang Guoqiang his father, in 2007. His father started the real estate company Country Garden back in 1997 and transferred 70% of the company to her before the stock market launch in 2007.
As of June 2012, Country Garden was working on 110 projects, the majority of which were found in its headquarters of Guangdong Province. Also, 17 hotels were added to the original 29 that the company already operates or owns. As of writing, she has a total net worth of $27 billion and is the richest woman in Asia. She is surely far from ever having troubles with mortgages or personal loans. It's more likely that her net worth is probably going to increase in years to come.
Carl Icahn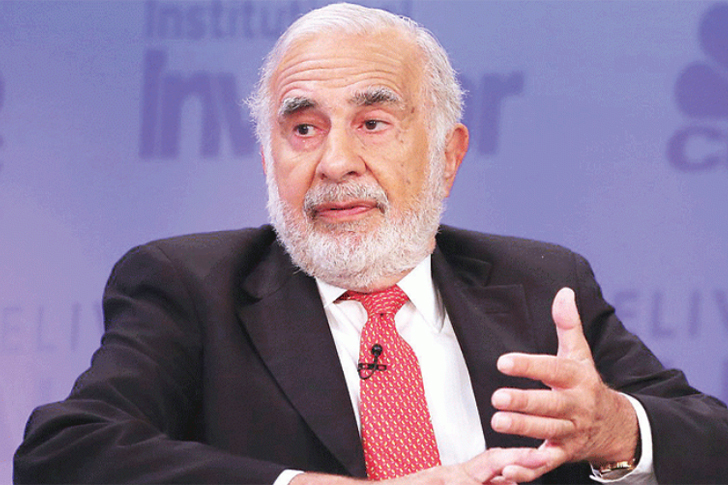 Net Worth: $26 Billion
Company: Icahn Enterprises
Country: USA
American businessman Carl Celian Icahn is the controlling shareholder and founder of Icahn Enterprises, which is a diversified conglomerate holding company located in New York City, and was previously known as American Real Estate Partners. He initially started his career as a stockbroker on Wall Street in 1961. He bought a seat on the New York Stock Exchange using $150,000 of his own money and $400,000 worth of investments from his uncle, M. Elliot Schnall. He is also the chairman of an American manufacturer, supplier, and developer of vehicle safety products and powertrain components called the Federal-Mogul Corporation.
During the '80s, Icahn had a reputation as a "corporate raider" after gaining revenue from the asset stripping and hostile takeover of the American airline TWA. Now, he has a total net worth of $26 billion, easily making him the fifth richest hedge fund manager and the 26th richest person on the Forbes 400.
He Xiangjian & Family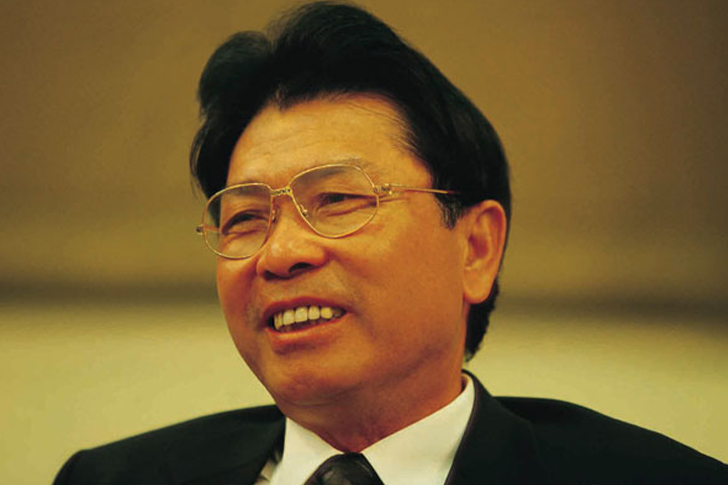 Net Worth: $26 Billion
Company: Midea
Country: China
Chinese billionaire He Xiangjian is the co-founder of Midea, one of the largest makers of appliances in China. He has a total net worth of $26 billion, putting him as the 31st spot in the world billionaire's list by Forbes. He started his company by leading a group of 23 residents back in 1968 from Beijiao, Guangdong, to create a lid production company that later became known as Midea.
His son is now the director of Midea Real Estate Holding and Midea Group after he stepped down from its operations back in 2012. There was once a dark period for the company that made them lose 30% of their revenue in just the first half of the year and a 65% fall in the sales of items such as refrigerators. Though it wasn't enough that they had to make business loans, it surely did hurt their revenue for the year.
Laurene Powell Jobs & family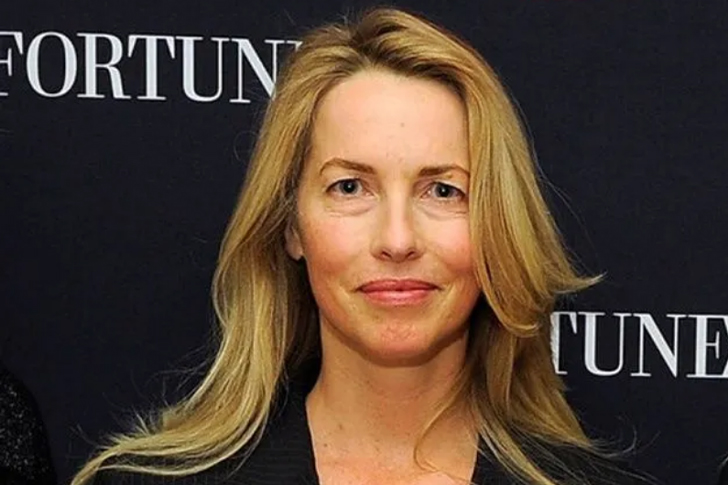 Net Worth: $24 Billion
Company: Walt Disney
Country: USA
Laurene Powell is an American billionaire heiress, businesswoman, and the founder of Emerson Collective, which is an organization that advocates for policies regarding education reform, environmental conservation, and social redistribution through grants, investments, and partnerships. She is also known as the heir and widow of Steve Jobs, former CEO and co-founder of Apple Inc. Upon her husband's passing, she inherited the Steven P. Jobs Trust, which had a 7.3% stake as of May 2013 in The Walt Disney Company worth somewhere around $11.1 billion, and 38.5 million shares in Apple Inc. She also bought stakes in various media outlets, including a majority of all California Sunday, Popup Magazine, and The Atlantic Magazine.
As of July 2020, Powell-Jobs and her family were ranked by Forbes' annual list of the world's billionaires in the 59th spot and 30th in Forbes 400. As of writing, she has a total net worth of $24 billion, making her the richest woman in the technology industry.
Masayoshi Son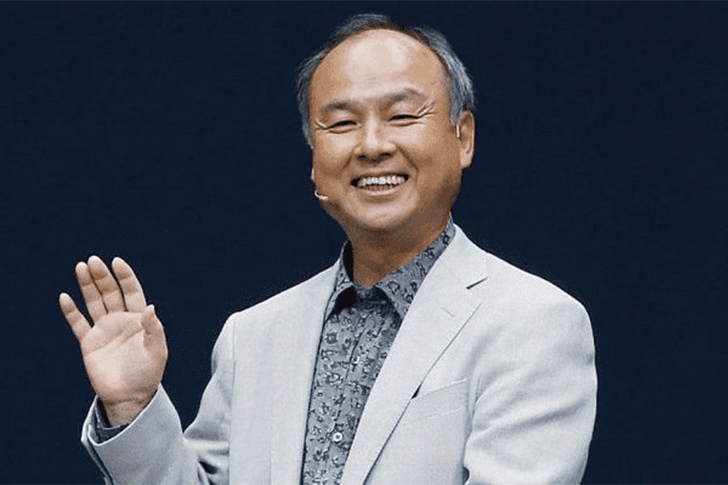 Net Worth: $23 Billion
Company: SoftBank
Country: Japan
Japanese billionaire technology entrepreneur Masayoshi Son is the CEO and founder of the Japanese holding company SoftBank, chairman of UK-based Arm Holdings, and CEO of SoftBank Mobile. Masayoshi is regarded as the second wealthiest man in Japan, despite having been regarded for losing the most money in history during the dot com crash back in 2000. He was named by Forbes Magazine's List of The World's Most Powerful People as the 45th most powerful person and had the 32nd spot in the 2020 World's Billionaires as of July 2020.
Masayoshi owns a 25% stake in SoftBank, which is invested in about 1,000 internet businesses and has pledged 94 million shares as collateral against loans. As for his real estate portfolio, he owns about $45 million worth of property in Tokyo, a $117.5-million property in California, and bought the Tiffany Building for $326 million in Ginza.
Alain Wertheimer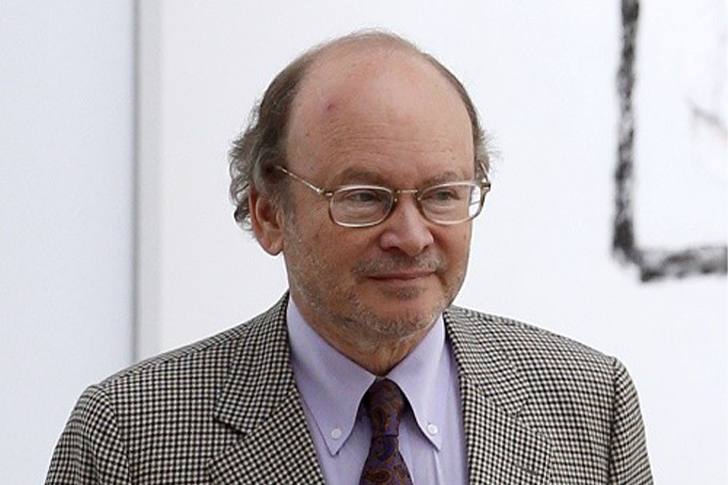 Net Worth: $22 billion
Company: Chanel
Country: France
Chanel is undoubtedly one of the biggest fashion brands in the industry today. The man behind the prestigious fashion giant is Alain Wertheimer, and he's worth an astounding $22 billion. As of writing, he ranks as the 45th richest person in the world, according to Forbes. You certainly won't be seeing Alain's fortune dry up anytime soon as Chanel is thriving as a company going forward.
Alain owns Chanel with his brother, Gerard. Alain tasked Gerard to oversee the watch division and other ventures and investments that the company may acquire. Though they may have inherited their fortune from their family, they undoubtedly played a huge role in sustaining their wealth. Chanel has retained its status as a French Luxury brand throughout its entire 111-year history. With a charismatic chairman like Alain overseeing the company's operations, expect the value of Chanel to increase over the next few years, making Alain and his family richer in the process.
Dieter Schwartz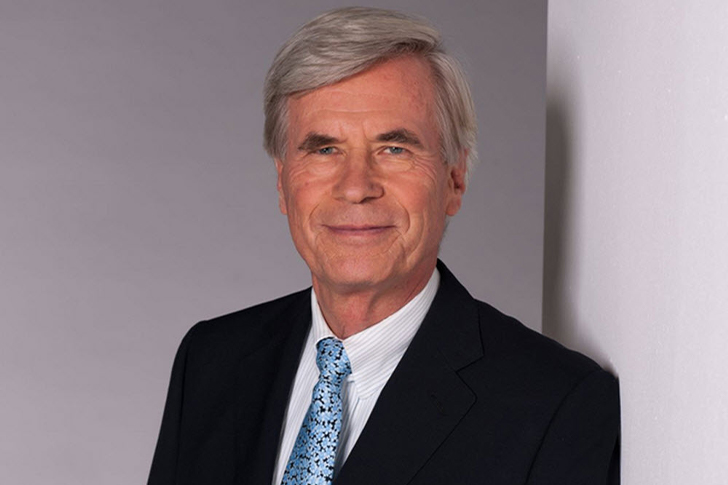 Net Worth: $22 billion
Company: Schwarz
Country: Germany
Dieter Schwarz is a German businessman who currently ranks 46th on Forbes's ranking of richest men globally. He has an astounding $22 billion fortune, with the majority of it coming from his supermarket business and his stake in the Schwarz Group. If you must know, the Schwarz Group owns several shopping chains, including Kaufland and Lidl. With Schwarz's leadership, the company grew into more than 10,000 stores that raked in a revenue of $95.1 billion!
Interestingly, it was Dieter's father who founded the Schwarz Group in 1930. You could say that he inherited his fortune, and he didn't do much of the work. However, Dieter definitely deserves credit for his skill in sustaining their family's wealth and business. The scale of their hypermarket chain is truly mind-blowing, and it's no surprise that the Schwarz group is earning billions in the process.
Ding Lei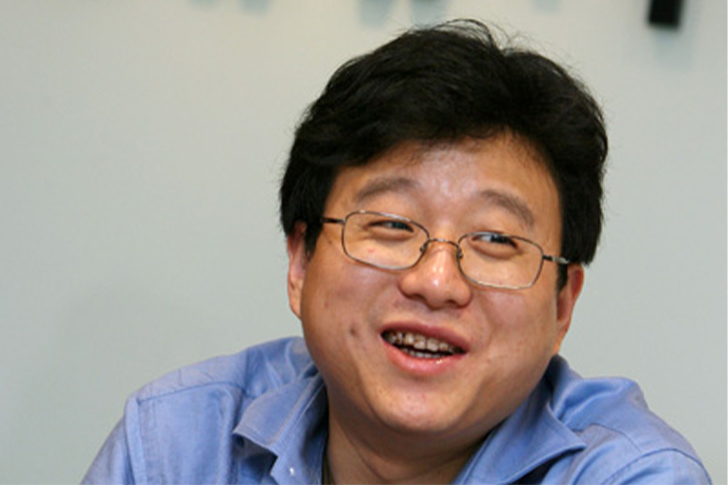 Net Worth: $22 billion
Company: Netease
Country: China
We believe it's time to contradict your parents' quote that gaming doesn't get you anywhere. For Ding Lei, gaming certainly propelled him to be the 47th richest man today. He's currently the CEO of Netease, which is among the online and mobile games industry's leaders and giants. The company, led by Ding Lei, is certainly in a prime position to remain atop of the industry as it maintains its partnerships with giants like Microsoft and Blizzard.
Ding Lei holds a Bachelor's degree in communication technology he earned from the University of Electronic Science and Technology of China. We're more than confident that his education enhanced his savvy as a tech mogul. Ding Lei was China's richest man and China's first billionaire that rose from the Internet and gaming industry in 2003. Fast forward eighteen years later, and Ding Lei and his company are still bringing in billions in revenue!
Gerard Wertheimer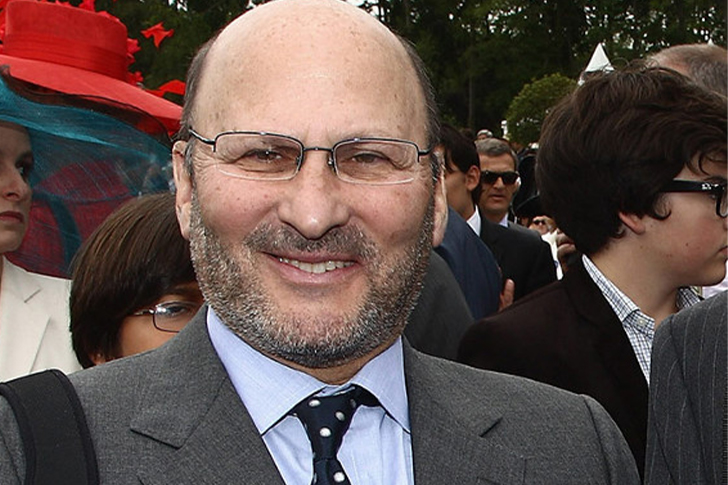 Net Worth: $22 billion
Company: Chanel
Country: France
Gerard Wertheimer is the co-owner of the French luxury brand Chanel. Gerard splits the partnership of the prestigious luxury brand with his brother, Alain. Gerard and Alain have different responsibilities in managing Chanel, and Gerard is in charge of overlooking Chanel's watch division in Switzerland, and he's made $22 billion in the process. While it may be true that they have acquired their fortune from their parents and grandparents, they've certainly played a role in sustaining the wealth passed down to them. In 2018 alone, Chanel, behind the leadership of Alain and Gerard, was able to generate an astounding revenue of $9.6 billion! Without a doubt, their savvy in business deserves credit for growing the wealth that they inherited!
Chanel isn't the only luxurious business that the two brothers currently overlook. Gerard and Alain own numerous vineyards in France and Napa Valley. Of course, it's essential for the billionaire brothers to breed and raise their racehorses near their vineyards. Without a doubt, the brothers behind Chanel are fashion's quietest billionaires. They can certainly live and enjoy a quiet life with all the fortune that they have!
Jorge Paulo Lemann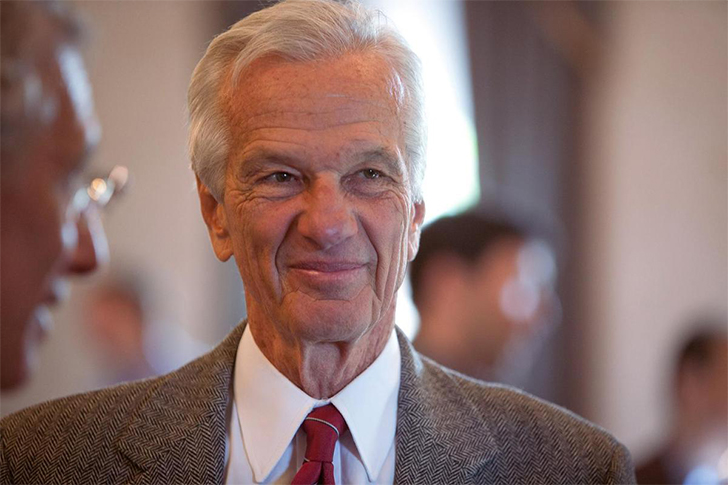 Net Worth: $22 billion
Company: 3G Capital
Country: Brazil
Jorge Paulo Lemann is an investment banker with a whopping net worth and fortune of $22 billion. He's believed to be the richest man in Brazil, thanks to his existing shares in Anheuser-Busch InBev, which is the world's largest brewer. Lemann's income stream doesn't end there at all as he currently controls his private equity firm named 3G Capital. 2013 was certainly a good year for Lemann and 3G capital as it acquired H.J. Heinz Company in partnership with Warren Buffet's Berkshire Hathaway for a reported sum of $23 billion.
Interestingly, Lemann wasn't a businessman his entire life. The 45th richest man on Forbes' list was also a former Brazilian tennis champion, even playing in Wimbledon. Of course, his tennis career doesn't overshadow his business success. With various income streams from strategic acquisitions, Lemann is bound to make more money through his companies over the next few years.
Leonid Mikhelson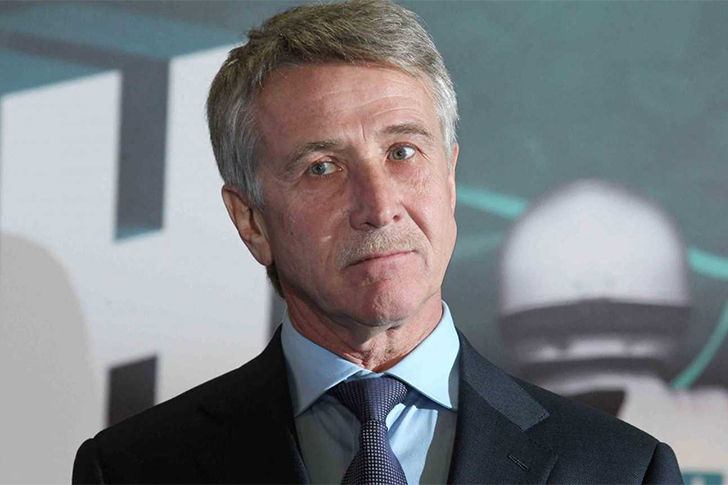 Net Worth: $22 billion
Company: Novatek
Country: Russia
Leonid Mikhelson is one of Russia's richest men and currently the 50th richest man worldwide according to Forbes' ranking. Mikhelson's humble beginnings involved working as a foreman for a Russian construction company in the Tyumen region. It's always incredible to see that the ex-foreman is now worth $22 billion and one of the world's wealthiest men.
Mikhelson carved out a path as a billionaire through his degree in civil engineering. Thanks to his profession and knowledge in it, he rose through the ranks, which led him to handle more prominent projects. As of writing, he owns a 25 percent stake in Novatek, the Russian gas company that is responsible for producing 11 percent of Russia's gas. Without a doubt, he's one of the most powerful and influential individuals in Russia, as Mikhelson is said to have close ties with Vladimir Putin.
James Simons
Net Worth: $21 billion
Company: Renaissance Technologies
Country: USA
Math may be challenging and a bit boring, but who knew that it could lead to a life that's worth billions? For James Simons, he's considered as the "World's Smartest Billionaire." Simons certainly came a long way from being a teenager working in a garden supply store when he was 17. He took up a degree in Math in prestigious universities like MIT and U.C. Berkeley. In 1978, James Simons founded a company called Renaissance Technologies that specialized in quantitative trading. The company eventually led Simons to earn billions in the process, and he's currently worth $21 billion.
Today, James Simons can't stop adding billions to his fortune. Simons, now 83 years old, was the highest-earning hedge fund manager in 2019! Besides being a billionaire, the smartest one at it, James makes it a point to give back to his community. Simons has donated a total of $2.7 billion to philanthropic causes. Without a doubt, James Simons is one of the most billionaires with an interesting life and background!
Takimitsu Takizaki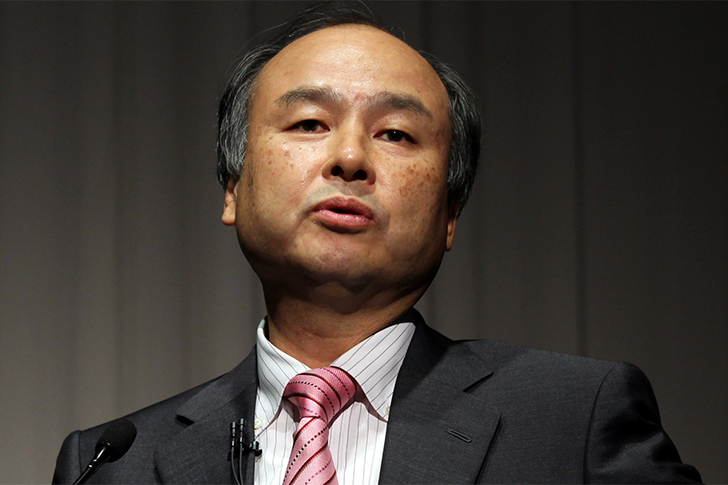 Net Worth: $21 billion
Company: Keyence
Country: Japan
Takemitsu Takizaki is considered one of the brightest minds in Japan. Takizaki founded his company, "Keyence," which supplies sensors and electric components meant for automating factory systems. Keyence caters to a wide variety of customers from different industries, may it be electronics firms, food packagers, or auto parts makers. Through Keyence, Takizaki and his family were able to accumulate a $21 billion fortune, making them one of the world's wealthiest families.
Don't expect Takizaki and his family's fortune to run dry anytime soon. Subsequently, they surely won't be needing any money loan to keep their company afloat. Takizaki and Keyence recently increased their presence outside of Japan. The move resulted in a steady growth in sales that accounts for almost 50% of the company's revenue. With the world's growing need for automation, expect the Takizaki family to capitalize and increase their $21 billion net worth over the next few years.
Vagit Alekperov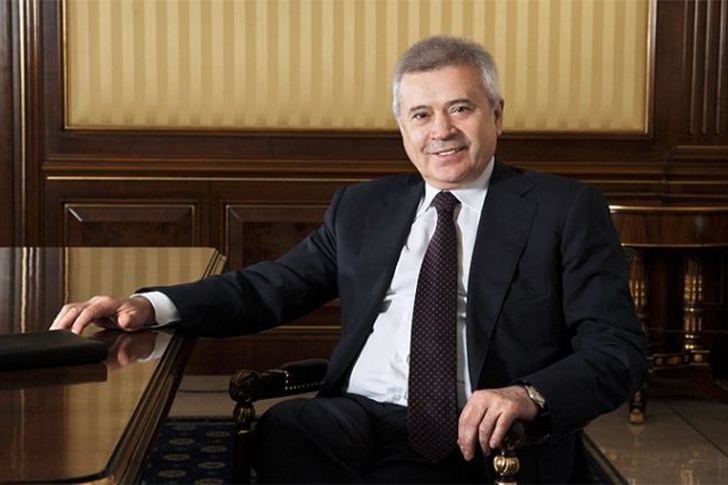 Net Worth: $21 billion
Company: Lukoil
Country: Russia
Vagit Alekperov belongs to the list of wealthiest people in Russia and the entire world. With a net worth of $21 billion, Alekperov is the fifth richest person in Russia and 53rd richest in the world, according to Forbes. Vagit Alekperov started out as a worker for a drilling company earning far less than what he makes now. He used his degree in engineering to rise above the ranks. Alekperov established himself as an expert in the oil business, which led to him leading and handling a number of oil production companies.
Vagit Alekperov started making a substantial income when he took three large oil fields and setting up his company Lukoil in the process. Lukoil is currently the largest independent oil company in Russia and the third-largest company behind state companies Rosneft and Sberbank. With his wealth, there's no denying that Vagit Alekperov is one of the most influential people in Russia.
Charoen Sirivadhanabhakdi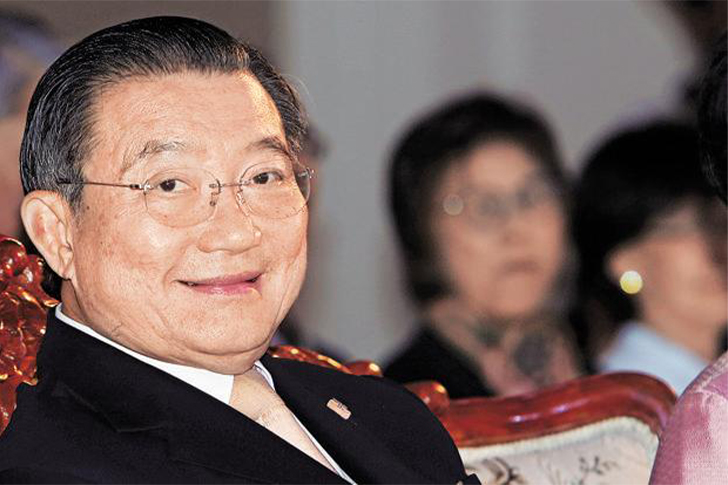 Net Worth: $20 billion
Company: Thai Beverage
Country: Thailand
Charoen Sirivadhanabhakdi is a Thai businessman who currently has a net worth of $20 billion. Charoen certainly came a long way from being a son of a Bangkok street vendor. Today, the business mogul controls Thai Beverage, which is currently the largest brewer in Thailand. He also has several money-making assets and investments, including Fraser & Neave, a beverage and property giant based in Singapore.
Charoen Sirivadhanabhakdi currently holds the 54th spot in Forbes' ranking of the richest men in the world. It's reasonable to see him go up Forbes' ranks over the next few years as he has a long list of assets and businesses that's doing incredibly well today. Interestingly, Charoen managed to venture into the retail industry. He acquired a hypermarket chain named Big C Supermarket for around $6 billion back in 2016. Without a doubt, even at the age of 76, this admirable entrepreneur isn't going to stop making billions any time soon!
Stephen Schwarzman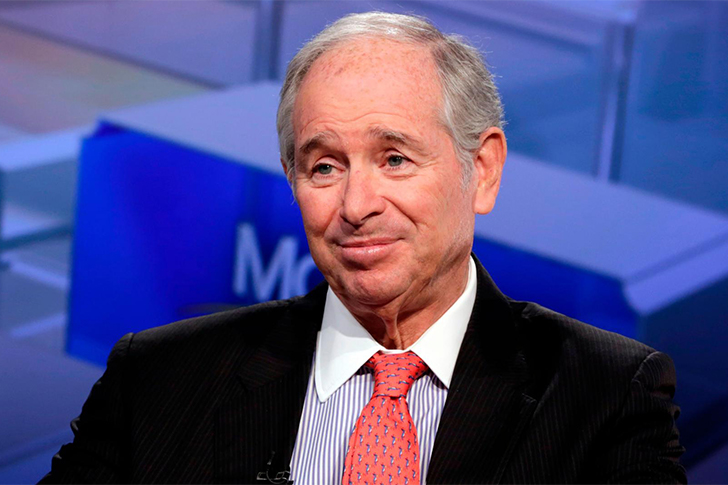 Net Worth: $20 billion
Company: Blackstone
Country: USA
Stephen Schwarzman currently earns the 55th spot on the list of richest men globally with a net worth of $20 billion. He's an American businessman known for managing Blackstone, an American investment management company based in New York, so don't expect Schwarzman's fortune to run dry anytime soon! His company, the Blackstone Group, continues to manage nearly $190 billion in assets for several companies. It's reasonable to expect that he'll climb up the ranks even at the age of 74.
Stephen Schwarzman came a long way from being a New York kid who was a son of a dry goods store owner. You could say that he had a knack for managing businesses as he started his first business at 14. His first employees were his younger twin brothers, and he overlooked the entire lawn-mowing operation. Schwarzman then educated himself about managing businesses at Yale and founded the Blackstone Group together with his friend Peter Peterson in 1985. Fast forward to several decades later, and Peterson and Schwarzman are fellow billionaires!
Gennady Timchenko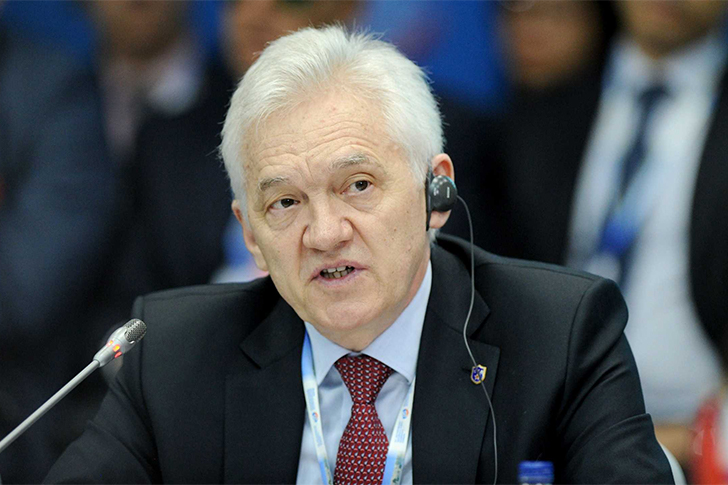 Net Worth: $19 billion
Company: Gunvor
Country: Switzerland
Gennady Timchenko is currently one of the most influential and powerful people in Russia. It has been said that Timchenko has close ties to the Russian president, Vladimir Putin. He currently has a net worth of $19 billion, with various income streams coming from different businesses in numerous industries. One of the companies that Timchenko founded is Gunvor, a Swiss company that creates logistical solutions that move physical energy and bulk materials to wherever they are demanded the most. Timchenko also has multiple stakes in Russian businesses such as Novatek and Sibur Holding. It's safe to say that Gennady Timchenko won't be needing any money loan to pay off the electric bills anytime soon.
This business tycoon started out as an engineer for a company located near St. Petersburg. He was then moved to the trade department until he became the head of a state-owned oil company named Kirshineftekhimexport. Timchenko started making high income when the company went private as he became a major shareholder. Fast forward a couple of decades later, and he now has influence over several industries, not just in Russia, but the entire world.
Qin Yinglin & Qian Ying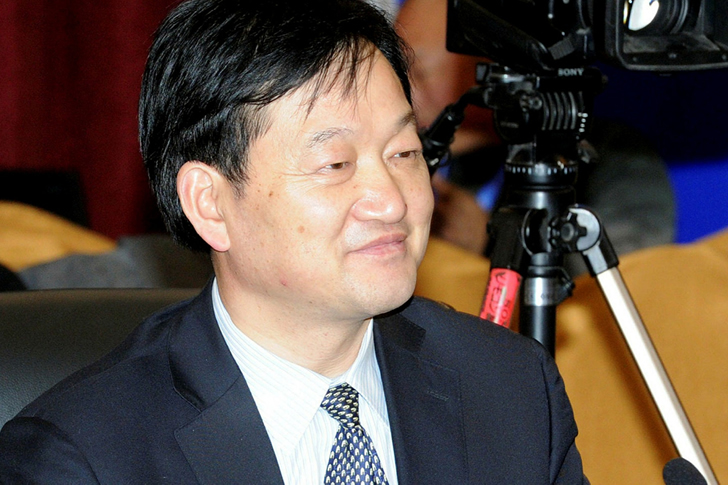 Net Worth: $19 billion
Company: Muyuan
Country: China
Qin Yinglin and Qian Ying founded the Chinese food company "Muyuan Foodstuff." The pair started their venture back in 1992 with only 22 pigs. Who would've known that their investment would grow to be one of the biggest businesses in China and the entire world. Qin Yinglin and Qian Ying were undoubtedly able to capitalize on being the largest pig breeder in the largest pork market in the world. Their startup is now a billion-dollar empire that allowed them to earn a fortune of over $19 billion!
For Qin Yinglin and Qian Ying, it wasn't just luck that propelled them to be a giant in pork breeding. Amusingly, Qin Yinglin studied animal husbandry at the Henan Agricultural University. You could certainly see that Qin equipped himself with the right information before he started and eventually cultivated his pig breeding business!
Rupert Murdoch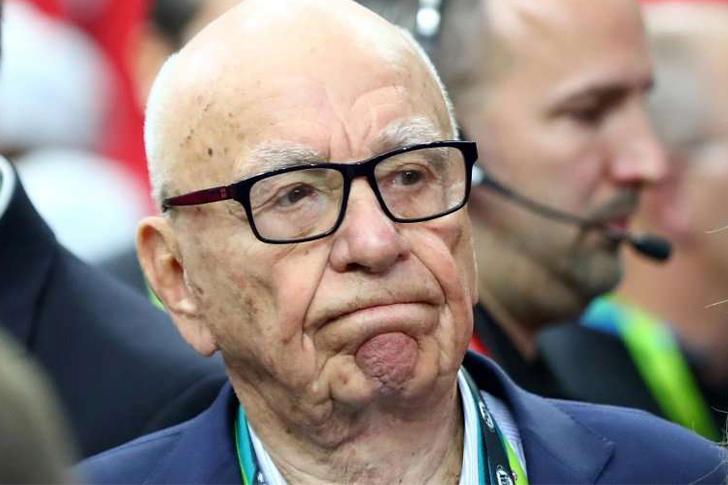 Net Worth: $19 billion
Company: News
Country: USA
Rupert Murdoch is an American businessman that currently controls a media empire that comprises Fox News, The Wall Street Journal, and The Times of London. Forbes ranks Murdoch and his $19 billion net worth as the 58th richest man in the world today. He's certainly making more in the process as he sold Fox's movie studios, FX, and the National Geographic Networks to Disney for a staggering sum of $71.3 billion in 2019.
Rupert Murdoch certainly came a long way from being a native of Australia. His first business experience came at the age of 22 when he inherited a newspaper business after his father unexpectedly passed away. It certainly helped that this media mogul already graduated with numerous degrees from Oxford University when he took over the business. Murdoch's education, combined with his vision and savvy, certainly played a factor in how he was able to leverage the company into a billion-dollar empire today.
Wang Wei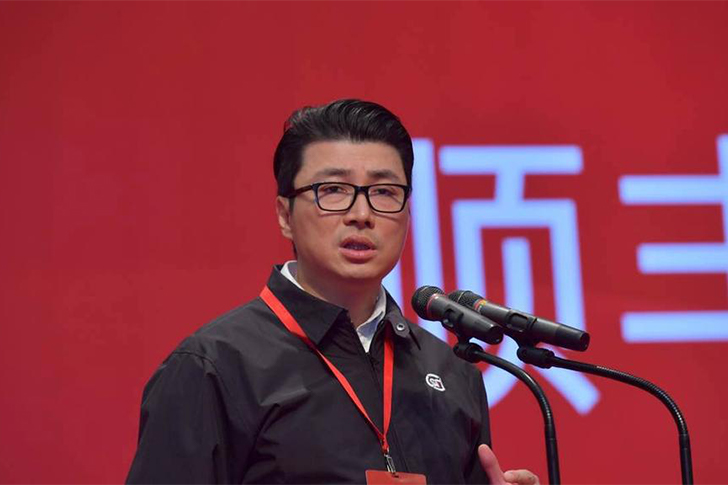 Net Worth: $19 billion
Company: SF Express
Country: China
Wang Wei is a Chinese logistics and transportation entrepreneur who currently has a net worth of $22 billion. With this fact, he ranks as the 59th richest man in the world today. Wang Wei earned his fortune through his package delivery service in China called SF Express. Rightfully so, SF Express has been dubbed as the "FedEx of China." Expect Wang Wei and SF Express to continue their growth as it continues to explore innovative ways to deliver packages. Some of its innovations even involve obtaining the first license for drone deliveries in China!
Wang Wei ran the company privately and behind closed doors until 2017. Over time, the package delivery firm was brought into public on the Shenzhen Stock Exchange in 2017. Despite the company going public, Wang Wei still continued his habit of avoiding the public eye and overseeing operations several degrees away from the spotlight. His passion for privacy went to the extreme when a Chinese magazine ran a feature article on him, and the article didn't even have a photo of him. Instead, it was an artist's conception for the founder! Without a doubt, Wang Wei is one of the most interesting billionaires today.
Eric Schmidt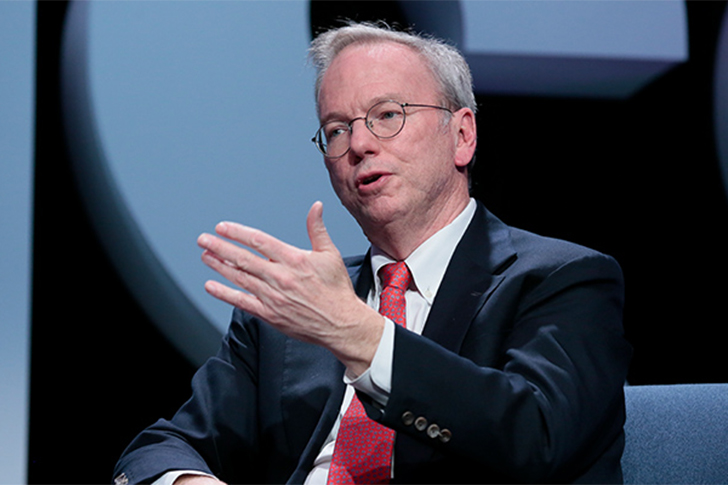 Net Worth: $21.9 Billion
Company: Alphabet, Inc.
Country: USA
Eric Schmidt is one of the world's wealthiest people, and it's not surprising since he worked for big companies and made smart investments throughout his career. He was Google's CEO from the early days, 2001-2011. That was the time Google exploded, and people started using and relying on the search engine. The rich businessman also became a board member of Google's parent company, Alphabet. Schmidt had been a CEO and a board member for many companies, but he's also a science-focused philanthropist. His new Deep Life initiative is dedicated to finding and funding researches and big ideas for crunching numbers in synthetic biology. With all his business ventures, his reported net worth is around $21.9 billion.
Schmidt made millions for being smart in investing in the right thing. He believes that everyone can create businesses and companies throughout their lifetime, but only if you are willing to start them. Anything can have their digital platform as long as they have the initiative to create it.
Huang Zheng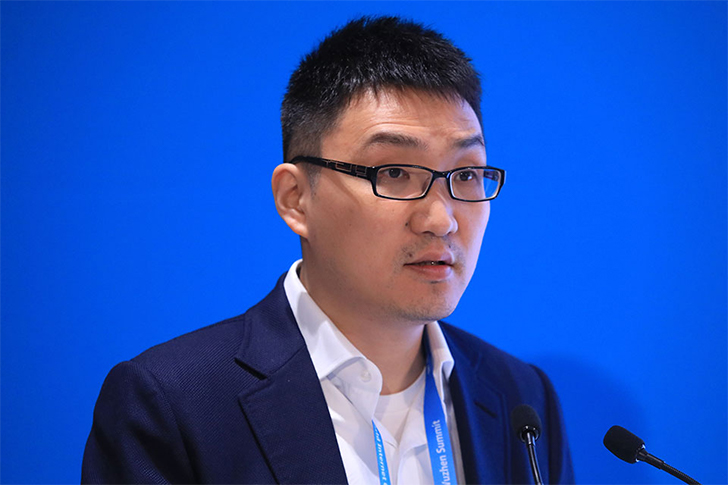 Net Worth: $62.6 Billion
Company: Pinduoduo
Country: China
Huang Zheng is new to the billionaire's club and is also one of the youngest billionaire businessmen. Founding an e-commerce online discount platform in 2015 named Pinduoduo, he became China's third-richest man overall. Pinduoduo is known for making social e-commerce big in China, and with the company, his net worth is now valued around $62.6 billion. The young billionaire created a fruitful investment from what the platform can do for people. Pinduoduo shoppers can get lower prices on the platform if they can find other people to buy the items as a group! It's kind of like a group discount but without forcing people you know to buy it with you since there will be a community of shoppers who can do that.
Huang Zheng made an online platform for people who love getting discounts or lower prices when purchased in bulk or by a group of people. It's no surprise that Pinduoduo's stocks have rocketed up over the years.
Leonard Blavatnik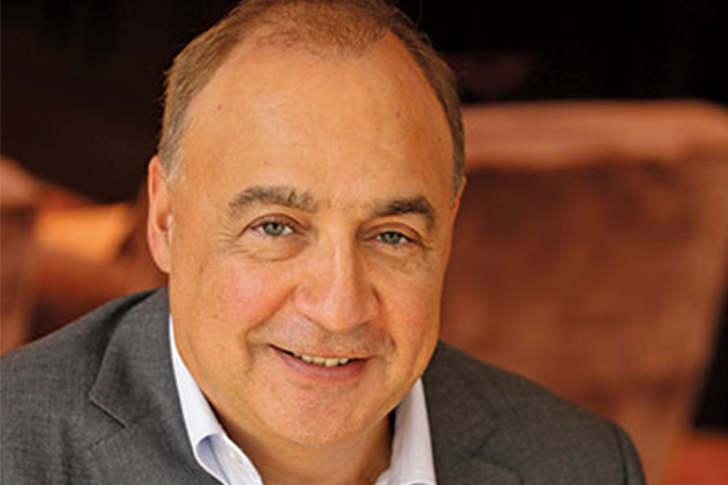 Net Worth: $32 Billion
Company: Access Industries
Country: US & UK
Leonard Blavatnik started making phenomenal money during the chaotic situation in Russia in the 1990s. Throughout the years, the man didn't stop hustling and started making western investments. He had many business ventures outside of Russia, and one of them was when he bought the famous music label company Warner Music in 2011 for $3.3 billion. In 2013, Blavatnik sold his stakes in a Russian oil company TNK-BP for a whopping $7 billion! If there's one thing that's admirable about this entrepreneur, it would be his courage to take risks. He is a man who will invest in anything as long as they can turn out fortunes for him. As a matter of fact, the billionaire has an investment firm called Access Industries. It holds stakes in different industries like the chemical firm LyondellBasell, e-commerce firm Rocket Internet, and even a fashion label named Tory Burch.
Blavatnik also is a philanthropist and uses a portion of his earnings by giving them to universities like Oxford, Stanford, and Harvard. As of this writing, his reported net worth is $32 billion.
R Budi Hartono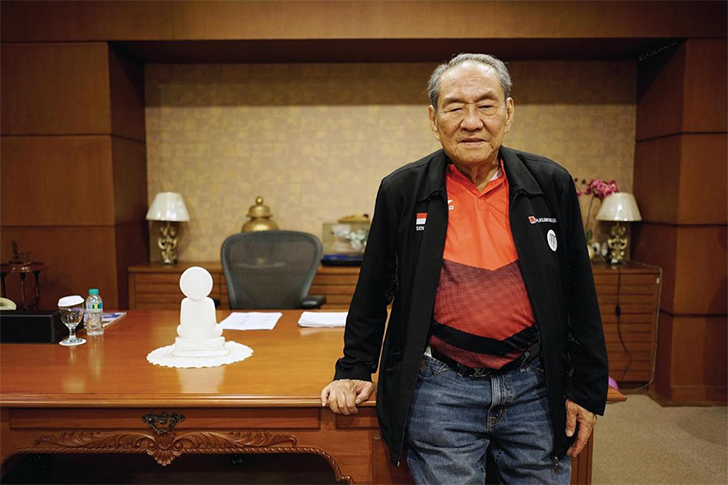 Net Worth: $21 Billion
Company: Djarum
Country: Indonesia
R. Budi Hartono, or Robert Budi Hartono, has made money through the tobacco industry. He and his brother inherited their father's clove cigarette manufacturer company, Djarum. Of course, the siblings continued to grow the company on their own. The tobacco manufacturing company made him and his brother fortunes, but they have other investments that became their income source. Some of the things the Indonesian-Chinese brothers also own are shares in Bank Central Asia, several real estate investments, and properties like shopping malls, business buildings, and hotels in Jakarta.
Hartono has a reported $21 billion, and with every venture he did turning into a success, his net worth will continue to grow. They made a small business like Djarum become a successful billion-dollar company and translated their success into other things from what he and his brother learned from managing and expanding the tobacco manufacturing company.
Ray Dalio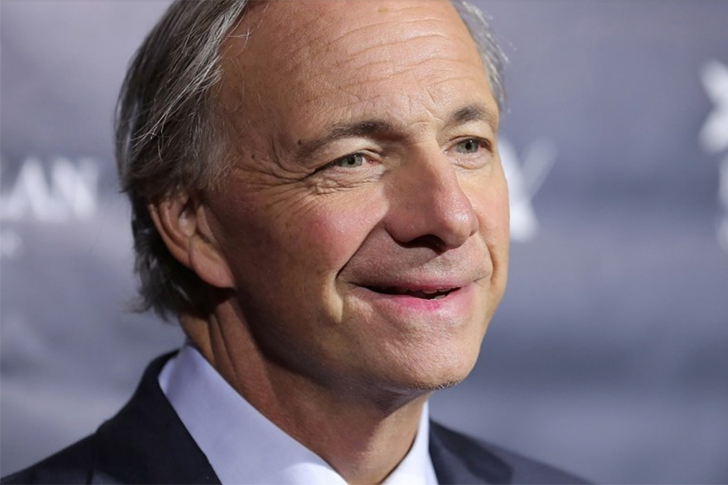 Net Worth: $16.9 Billion
Company: Bridgewater Associates
Country: USA
Ray Dalio started learning about making investments when he was still young. He worked as a caddie when he was a teenager, and hearing the men talk about businesses and assets made him want to do it. With hard work and perseverance, Dalio became a billionaire hedge fund manager and even founded the world's largest hedge fund company, Bridgewater Associates. He created the investment management firm in New York in 1975, and it became Dalio's most significant achievement in his business ventures.
As of 2021, Dalio's net worth is reported to be around $16.9 billion. He has his foundation called The Dalio Foundation and has donated millions to charitable causes. As a hedge fund manager, the billionaire is definitely one of the most successful and highest-earning. Still, he doesn't forget to give back to foundations that concern global issues around the world.
Thomas Peterffy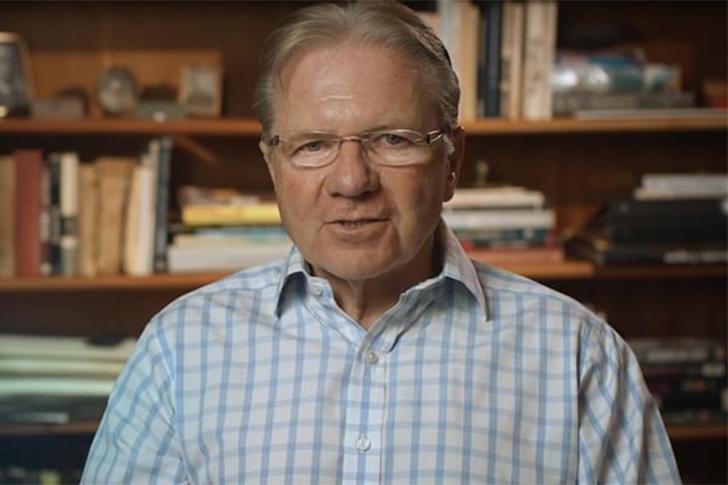 Net Worth: $715 Million
Company: Interactive Brokers LLC
Country: USA
Thomas Peterffy didn't start his career anywhere near the brokerage industry or any shareholding investments, all of which he is known for today. The man wasn't born a billionaire, but he made his way up to the top with hard work and perseverance. When Petterfy and his father moved to America from Budapest, Peterffy worked as an architectural draftsman and even later became a computer programmer. His career in designing financial modeling software only lasted for a few months until he bought a seat on the American Stock Exchange. From there, his career continued to become a success, and now he is the largest shareholder of Interactive Brokers.
As of 2021, Peterffy has a net worth of $715 million, and he's considered the wealthiest Hungarian and the richest in the state of Florida. His hustle certainly paid off, and his investment in his career paved a spot for him among the world's upper class one percent.
Vladimir Lisin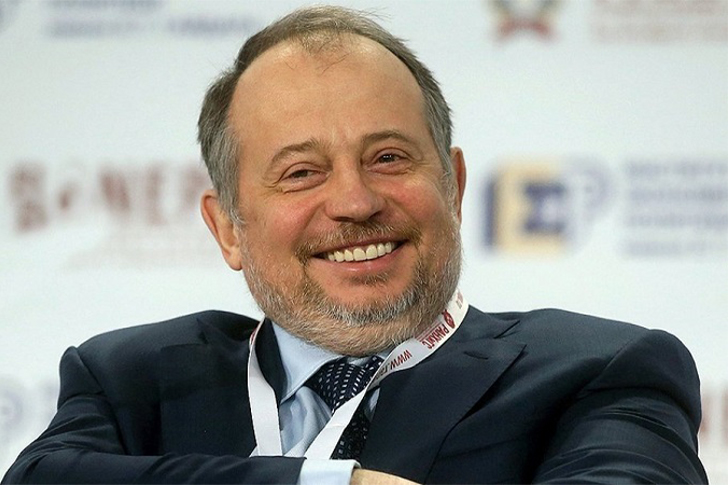 Net Worth: $26 Billion
Company: Novolipetsk (NLMK)
Country: Russia
Vladimir Lisin is a billionaire steel tycoon who started from humble beginnings. He worked in a coal mine before he became who he is today. He was a mechanic and an electrical fitter in a Soviet coal mine, and after finishing his studies at the Siberian Mettalurgic Institute, Lisin became a welder foreman. The man worked hard and persevered, rising through the ranks quickly. After achieving great things, he joined a traders group called the Trans-World Group — this was where he started his career in steel manufacturing. After the partners of the company split, Lisin got the firm's controlling share and then became the sole owner of Novolipetsk. Novolipetsk, or NLMK, is one of the four largest steel manufacturing companies in Russia.
As of 2021, Lisin's smart investments got him a reported net worth of $26 billion, and it looks like his net worth is still climbing up.
Zhang Zhidong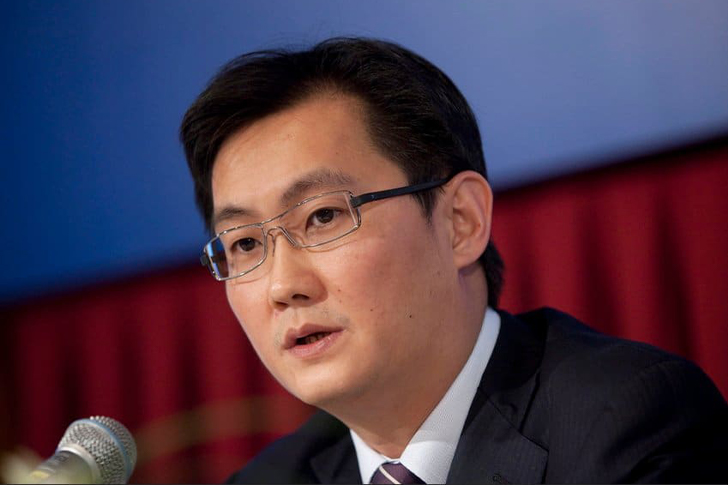 Net Worth: $25.9 Billion
Company: Tencent Holdings Ltd.
Country: China
Zhang Zhidong, also known as Tony Zhidong, founded Tencent Holdings Ltd. in 1999 with Chen Yidan, Xu Cheney, Ma Huateng, and Zeng Liqing. They all do different things in the company, and Zhidong was the chief technology officer. The billionaire studied computer science, so he had the expertise in that field of the company. Tencent is based in Shenzhen, China, and it offers different services like internet services, telecommunications, mobile game services, and social media. Tencent's portfolio includes massive investments in companies that people recognize. Among these companies are WeChat and Riot Game's League of Legends.
As of 2021, Zhidong's net worth is reported to be around $25.9 billion — this is despite the fact that he already retired from Tencent in September 2014. The man has kept his life on the down-low after retiring but what we know is that he made so much money throughout his career.
Donald Bren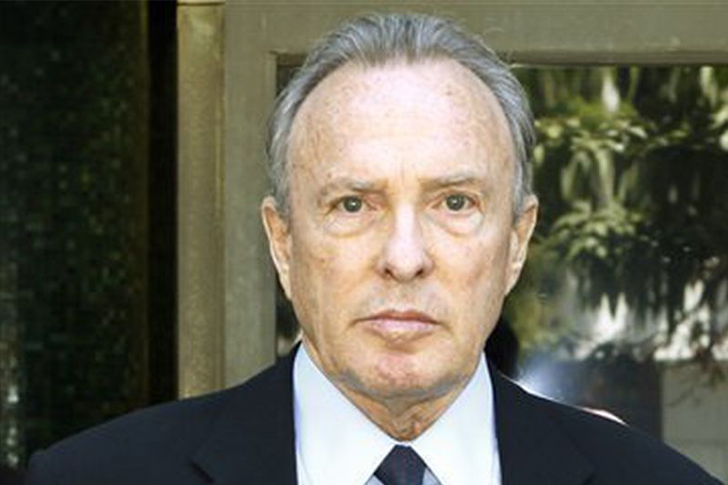 Net Worth: $17 Billion
Company: Irvine Company
Country: USA
Donald Bren is the wealthiest real estate mogul in America, and he owns Irvine Company, one of the best and well-known real estate development companies in the United States. He didn't become owner of the company immediately and, to a huge degree, had to work his way up. He was the president of another company called Mission Viejo Company in 1963. The man became a member of the investment group that bought the company in 1977 and eventually became its Chairman of the Board in 1983. Later on, Bren became the sole shareholder of Irvine, and under his leadership, the company continued growing and creating job opportunities for many people.
As of 2021, Bren's net worth is reported to be around $17 billion. The billionaire also donates his money to environmental causes. He gave out approximately $1.4 billion to charity so far, making him one of the biggest contributors to environmental causes.
Elaine Marshall & Family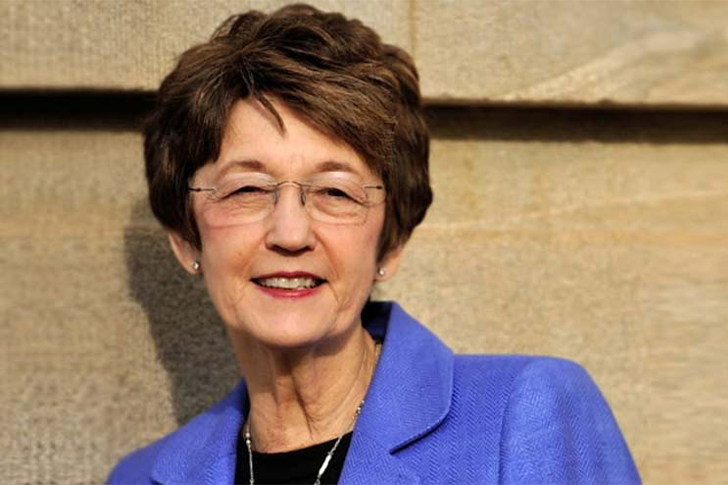 Net Worth: $20.4 Billion
Company: Koch Industries
Country: USA
Elaine Marshall is considered to be one of the richest women in the United States and she holds an estimated 15% stake in Koch Industries. Marshall and her family inherited the company's shares from her husband, E. Pierce Marshall, who was a petroleum industry executive. She acquired the shares because her husband inherited them from his father. There was a dispute on who should be getting her father-in-law's shares, money, and investments, and celebrity model Anna Nicole Smith was among the people who were claiming it. The celebrity was married to J. Howard Marshall during his final years. Fortunately for Marshall, the courts ruled in her favor. She's also become a board member in the company ever since her husband's death.
As of 2021, Marshall has a reported net worth of $20 billion, which proves that she's really one of the richest women in the country.
Gautam Adani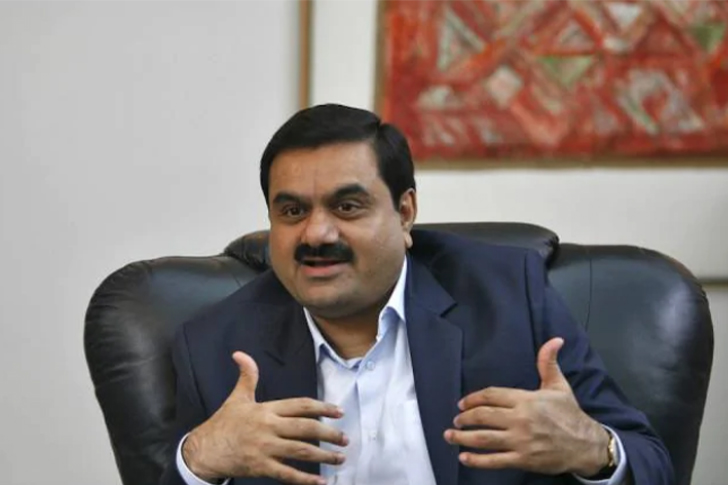 Net Worth: $35.3 Billion
Company: Adani Group
Country: India
Gautam Adani is one of India's richest men, and that's not surprising since he owns one of the biggest multinational companies in the country. His passion for business and investments started early on when he became a diamond sorter in Mumbai. Just a few years later, he founded his own diamond brokerage company! He ventured into different things such as importing Polyvinyl Chloride (PVC) for manufacturing plastic, and he succeeded in that business, too. With all the businesses he's been involved with, Adani was able to hone his trading skills, and in 1988, he founded Adani Group. His company grew through the years, and their business portfolio includes energy, resources, logistics, real estate, and more! Adani's company is also India's largest port developer and includes Mundra Port, the largest of its properties.
As of 2021, Adani's net worth is reportedly around $35.3 billion, and it looks like the man is not stopping anytime soon. He's starting to expand his enterprises to include new areas such as airports and data centers.
Henry Cheng Kar-shun & Family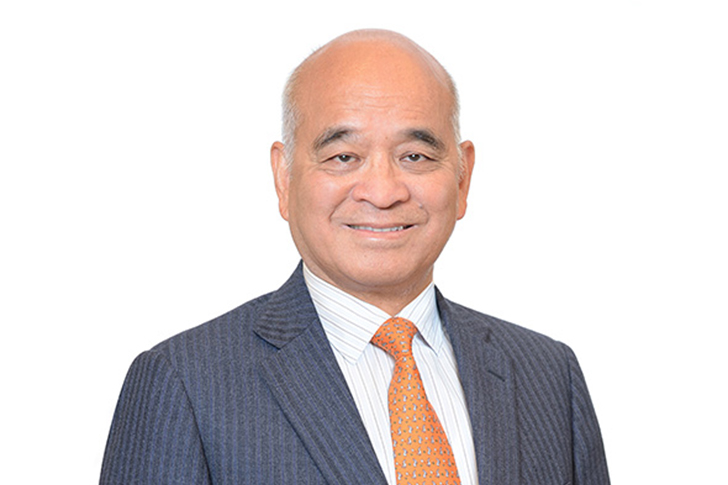 Net Worth: $20.7 Billion
Company: Chow Tai Fook Jewellery & New World Development
Country: Hong Kong
Henry Cheng Kar-shun is the chairman of both Chow Tia Fook Jewellery and New World Development. He succeeded his father, Cheng Yu-tung, and served as a chairman for both companies. At least nine of Cheng's family members work in many of the group's enterprises, including his children, Adrian and Sonia Cheng. His kids got their education at Harvard, and they hold important positions in Cheng's business investments. Adrian Cheng works for New world Development, serving as the vice-chairman of the company. At the same time, Sonia Cheng is the CEO of Rosewood Hotel Group, a company that New World Development acquired in 2011.
The Chengs are a powerful family, and their business interests continue to expand. As of 2020, Cheng and his family's net worth is estimated to be around $20.7 billion, and with the way things are going, their reported net worth for 2021 is expected to be as strong as last year.
Hugh Grosvenor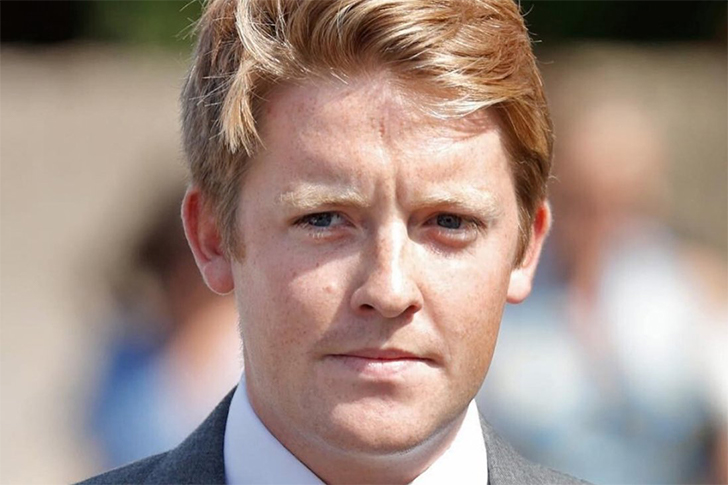 Net Worth: $13.2 Billion
Company: Grosvenor Group
Country: United Kingdom
Hugh Grosvenor, 7th Duke of Westminster, is a descendant of many essential and known people in history. He's an aristocrat who descended from the Romanov Imperial family through his mother. He is also the owner of the Grosvenor Group. The firm is one of the most well-known international property businesses, and it is based in the United Kingdom. The company wants to improve properties through learning from evidence-based research. They want to develop lasting commercial and social benefits through the work of their enterprise.
Grovesnor became one of the wealthiest people under 30 in 2019, and as of 2021, he has a reported net worth of $13.2 billion. Grovesnor uses a portion of his money to support causes that can help people around the world. The young billionaire has time to prove that he can be successful in making investments and doing great things for the world.
Joseph Lau Luen Hung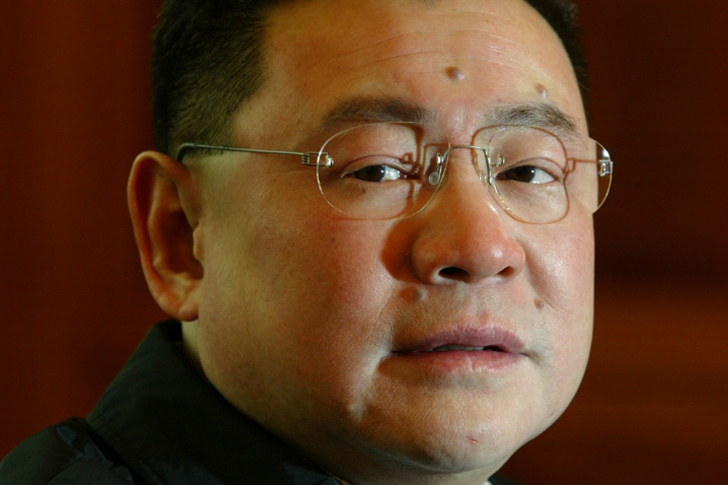 Net Worth: $13.6 Billion
Company: Chinese Estates Holdings
Country: Hong Kong
Joseph Lau Luen Hung is the chairman of Real Estate holding and has a 61% share of the company. The investment holdings company is based in Hong Kong, and Lau knew how to deal with the investments he needed. He officially became a billionaire in 2006and was able to acquire a lot of properties around the world, including $500 million worth of apartments.
Lau went through many ups and downs in his career, and he is still dealing with some problems, but he is a man with a plan. He knows what he's doing, just like what he did with all the businesses he went into. As of 2021, Lau has an estimated net worth of $13.6 billion, and in 2017, the billionaire said that he distributed most of his money to his wife and son.
Joseph Safra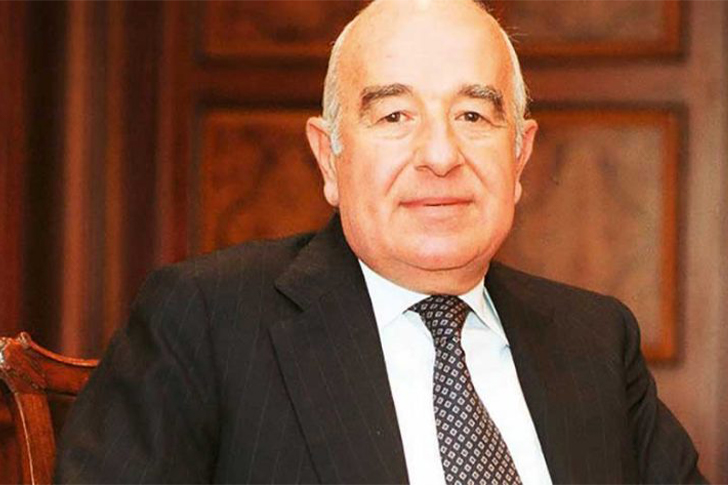 Net Worth: $20 Billion
Company: Safra Group
Country: Brazil and US
Joseph Safra became the richest man in Brazil when he reached a net worth of $20 billion in 2020. His banking and investment empire is called Safra Group, and it has many companies under its control. Safra has many businesses outside of Brazil, and the man knows how to make a business work in different countries. He has properties and business holdings in New York, across Europe, and of course, in Brazil. The billionaire hails from a family of bankers and was able to build an empire. Two of his most notable investments are Banco Safra (headquartered is in São Paulo, Brazil) and Chiquita Brands International, a banana-growing enterprise in which he has a 50% stake.
Safra's empire will be the mark he'll leave in this world, and the things he did were amazing. He has four exceptional children to continue his legacy and grow his empire.
Lee Kun Hee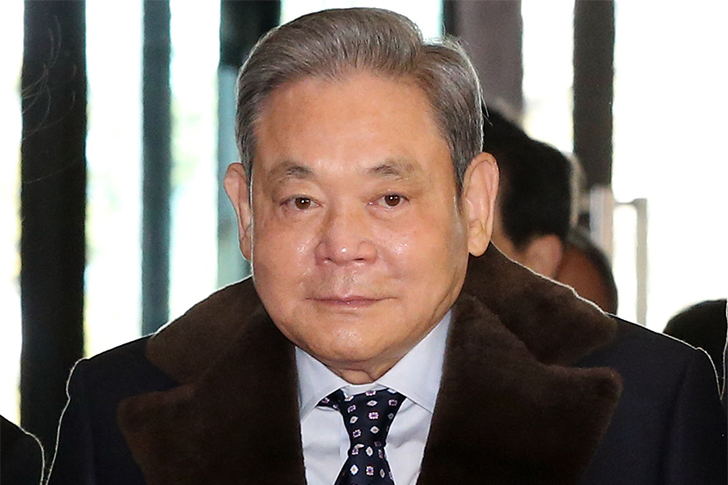 Net Worth: $17 Billion
Company: Samsung
Country: South Korea
Lee Kun-Hee was the richest person in South Korea and was very prominent in the field of electronics and technology. He was the CEO of the globally recognized electronics company Samsung, which was first founded by his grandfather. The tech giant went on to become one of the largest conglomerates not only in South Korea but in the entire globe as well. It's not so surprising, then, that Lee was able to accumulate a massive fortune.
He had a net worth of $17 Billion at the time of his passing. Lee Kun-Hee had a 4.3 percent stake in the Electronics division of the company, while his wife owned another 0.8 percent. Moreover, Lee also had 21% ownership stake of Samsung's Life Insurance division and 2.9% of Samsung's C&T holding company. With such a huge amount of wealth, he was able to acquire several investment properties, including his personal residence in Seoul, which is worth $10 million.
Michael Hartono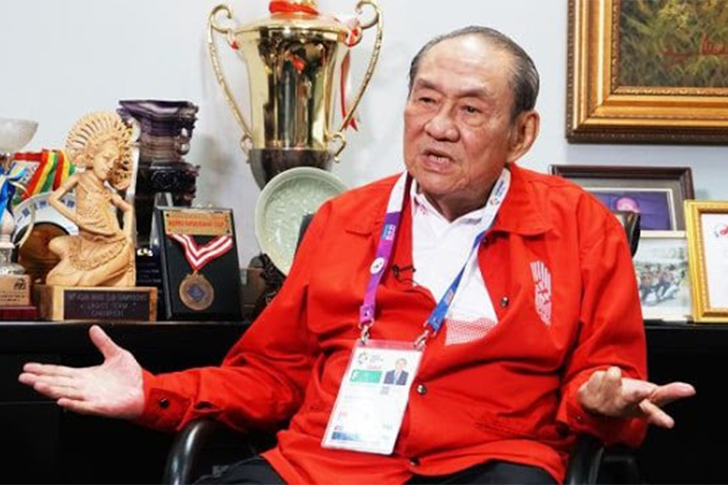 Net Worth: $17 Billion
Company: Bank Central Asia
Country: Indonesia
Michael Hartono is an Indonesian billionaire who is best known for being part owner of Bank Central Asia, which is the largest bank in Indonesia. He came from humble beginnings and first got a taste of wealth when he and his brother inherited a cigarette company founded by their father. They eventually grew the business to include a vast array of extremely lucrative ventures in banking, electronics, plantations, e-commerce, and real estate.
Michael uses his free time to play Bridge—a trick-taking card game played by millions around the world. He once said that he liked playing the game because he sees many similarities in the game with the business world. According to him, it helps him make good decisions and train his mind to analyze the risks involved. Interestingly, he even represented Indonesia in the 2018 Asian Games in Bridge. To his credit, he was able to win the bronze medal.
Petr Kellner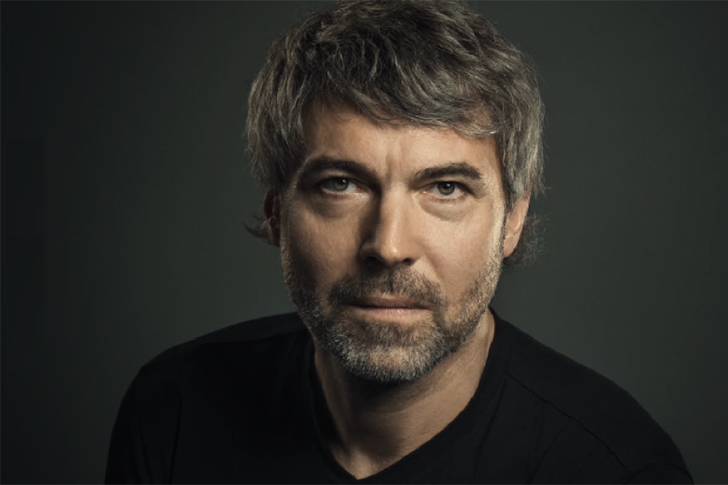 Net Worth: $17 Billion
Company: PPF
Country: Czech Republic
Petr Kellner is a Czech billionaire who started his career working for Impromat, a company that imported and sold Ricoh photocopiers. However, it was when he co-founded the investment firm PPF that he truly got a taste of the affluent lifestyle. The company is known for holding shares in over 200 corporations worldwide — it is worth billions of dollars. Other successful ventures of the company include the acquisition of the largest insurance company in the Czech Republic, and a joint venture with Generali, where Kellner currently holds a 2 percent ownership stake.
With such a massive fortune, Kellner was able to indulge in several luxurious goods. His a vast array of investments, including a lavish Gulfstream G500 airplane, a Boeing 737-700BBJ, and an island resort in the British Virgin Islands. Kellner has been listed by Forbes as the wealthiest person in the Czech Republic.
Shiv Nadar & family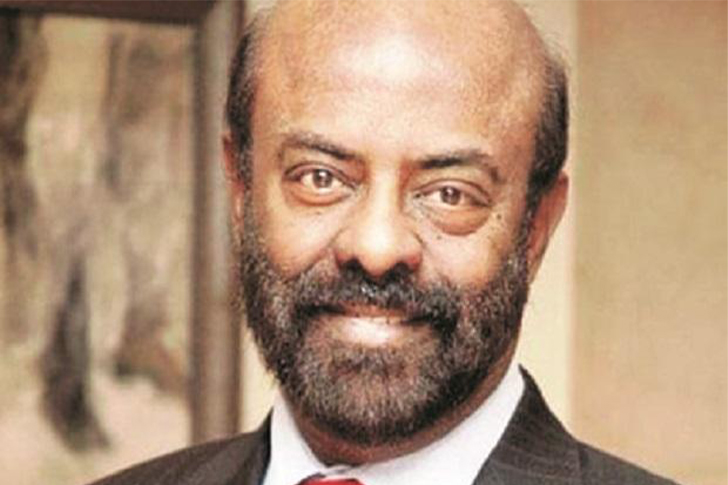 Net Worth: $17 Billion
Company: HCL
Country: India
Shiv Nadar is an Indian billionaire and a tech tycoon who became extremely rich for being the founder and chairman of the info-tech company HCL. The company grew into one of the largest conglomerates in the country under Nadar's watch. He was the one responsible for reinventing the company's focus from an IT hardware company to an IT enterprise with a global presence. Aside from business, however, he's also known for being an active philanthropist who founded various charitable organizations such as the Shiv Nadar Foundation.
Nadar owns a 60 percent majority stake in HCL, while other members of his family own another 50 percent stake in the HCL subsidiary Infosystems. His other investments include an impressive art collection that is valued at over $85 million, as well as the Kiran Nadar Museum of Art in New Delhi, which is operated by his wife.
Tadashi Yanai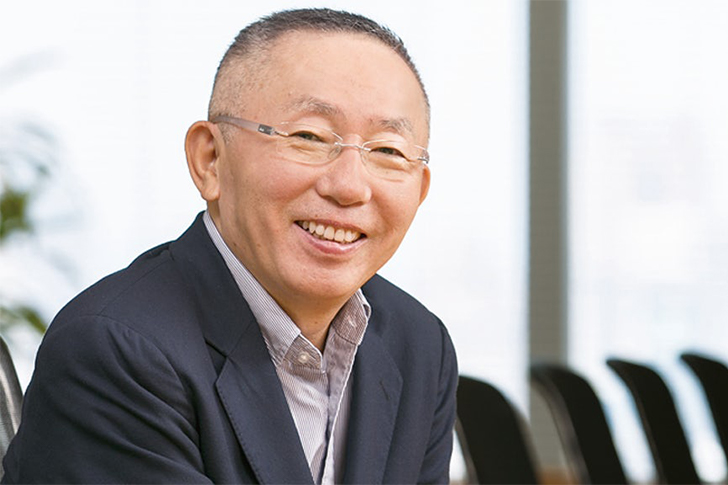 Net Worth: $17 Billion
Company: Fast Retailing
Country: Japan
Tadashi Yanai is a Japanese billionaire whose primary source of wealth is the enormous company he founded called Fast Retailing, which is the umbrella company of the ubiquitous retail store giant Uniqlo. Ever since launching the first Uniqlo store in 1984, the company has expanded into one of the largest retail companies in the world, with annual revenues of over $11 billion. He owns a 46 percent stake in the company, which easily made him the richest man in Japan.
He used his gigantic fortune to buy several investment properties such as the 17-square-foot mansion that sits on two acres of land near Tokyo. He bought the land alone for $78 million in 2000, while spending another $50 million on construction costs. Aside from houses, he also owns the Kapalua Plantation Golf Course and the Kapalua Bay in Hawaii, which he bought for $50 million and $24.1 million, respectively.
Wang Jianlin & family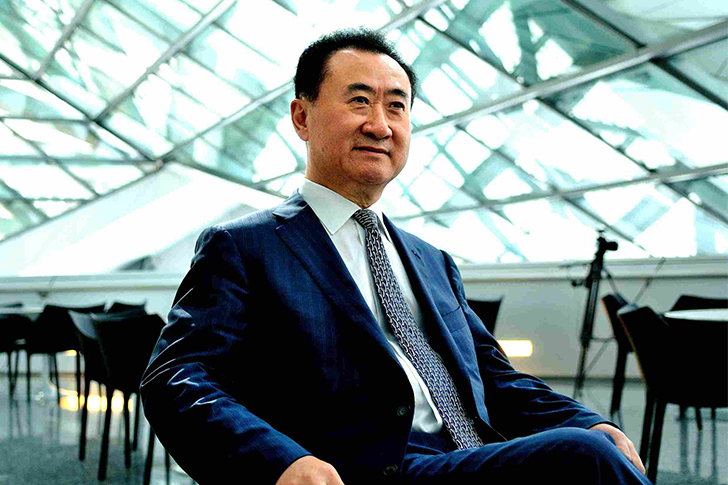 Net Worth: $17 Billion
Company: Wanda
Country: China
Wang Jianlin is a prominent Chinese entrepreneur who became one of the richest people in China due to the tremendous expansion of his company, Wanda. What was initially established as a residential real estate company in 1988, is now one of China's largest conglomerates with various holdings in diverse business fields such as real estate, tourism, hotels, and entertainment. Under his watch, Wanda was able to acquire 71 shopping centers and 40 five-star hotels across China. He was also responsible for taking the previously private company into the Hong Kong Stock Exchange in 2016
Wang was able to grow his wealth through his 54 percent ownership stake in Wanda, along with his wife and son. Moreover, he also holds another 60 percent majority stake in Wanda's Cinema Line and through his film production company called Wanda Pictures, which recently purchased Legendary Entertainment for $3.5 billion in 2016. Wang is an avid art enthusiast who has collected more than a thousand artworks that is worth over $1.6 billion.
Yan Hao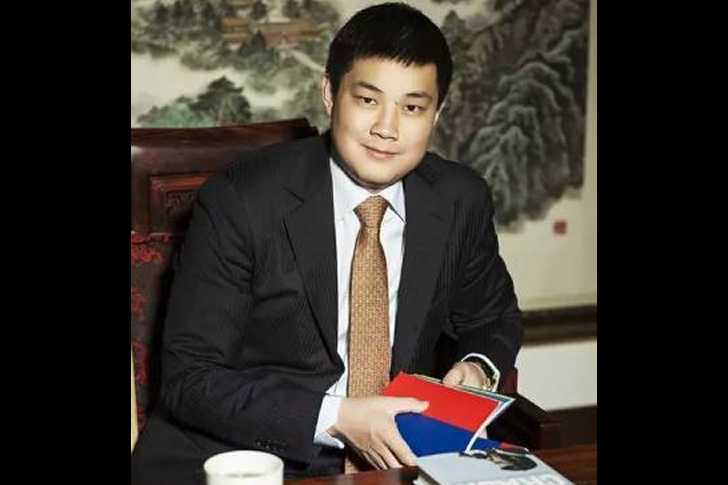 Net Worth: $17 Billion
Company: China Pacific Contruction
Country: China
Yan Hao is one of the most respected entrepreneurs in China, who is often called as the "No. 1 madman among global Chinese" for his incredible business skills. He is best known for being the chairman of the China Pacific Construction Group, which focuses on the construction of infrastructure projects such as bridges, roads, industrial facilities, and ports. It has an annual revenue of over $80 billion and is currently ranked as the 97th largest company on the Fortune Global 500 in 2019.
You might be surprised to know that Yan Hao is only 34 years old! Yes, that's right. He is one of the youngest billionaires in the world today. He has also garnered numerous accolades such as the "Chinese Outstanding CEO of 2011", which he won when he was only 25 years old. At such a young age, it's safe to assume that his wealth and investments will only continue to grow over time.
Abigail Johnson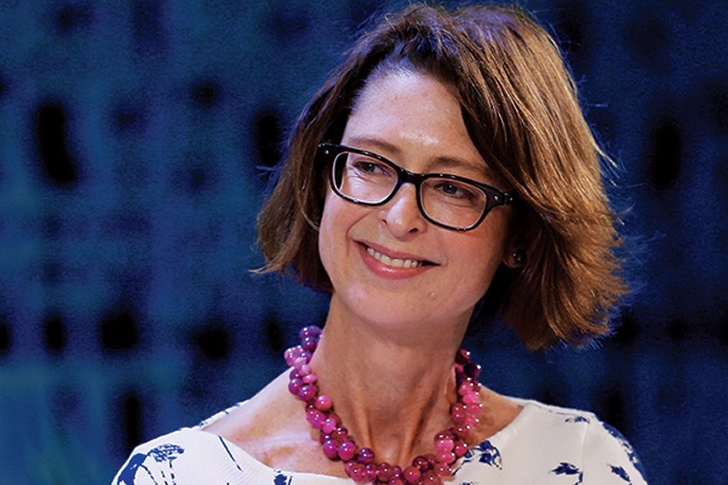 Net Worth: $16 Billion
Company: Fidelity
Country: USA
Abigail Johnson is a renowned businesswoman who got her bucket of gold for being the Chairman, CEO, and President of the investment fund company called Fidelity. Abigail seemed to have her fate in business etched since she was a college student. After graduation, she was able to hone her business when she earned a master's degree in Business Administration from the prestigious Harvard University. She initially joined the company as an analyst and worked her way up until she became the big boss.
Fidelity Investments is the second-largest mutual fund company in the United States with a whopping $2 trillion in assets. Since Abigail owns a 24 percent ownership stake in the company, it's no wonder that she's worth billions of dollars and that she's one of the richest women in the world. She is truly an inspiration to millions of aspiring businesswomen worldwide.
Andrey Melnichenko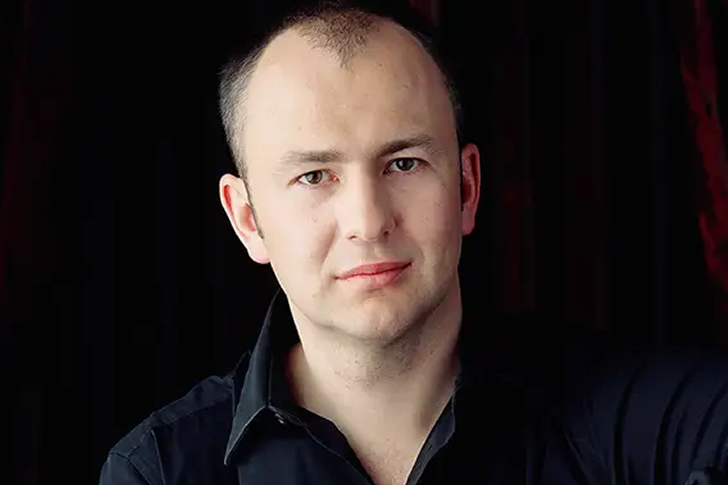 Net Worth: $16 Billion
Company: Suek
Country: Russia
Andrey Melnichenko is perhaps one of the most noteworthy billionaires on this list. His enormous wealth and investments are as extravagant as the life he leads. He is a Russian industrialist who is famous for having business interests in various fields, especially fertilizers and coal. However, he became a household name when founded the company called SUEK, which went on to become a leading international blue-chip company. It is a coal energy company that is among the largest exporter of premium coal worldwide.
He is also known for his so-called "Toys", which includes several luxurious goods such as two superyachts called Motor Yacht A and Sailing Yacht A that are worth $300 million and $500 million, respectively. He also owns a lavish $12.2 million penthouse in Central Park West in New York, an area that is known for its exclusive community and high-profile residents.
Dietrich Mateschitz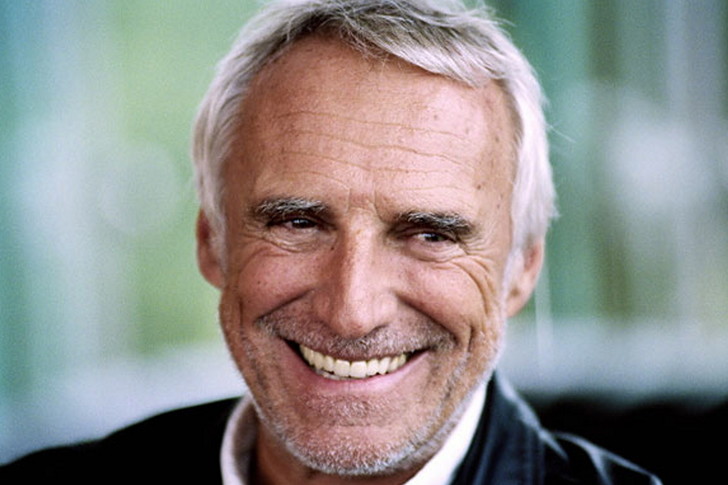 Net Worth: $16 Billion
Company: Red Bull
Country: Austria
You might not have heard of the man, but you surely recognize the product that he is known for. Indeed, Dietrich Mateschitz is an Austrian billionaire who is best known for being the brain behind the hugely successful drink, Red Bull. In fact, it is an understatement to call it a success since the drink went on to become an iconic and cultural phenomenon. Within a few years from its founding, Red Bull already had a global presence, thanks to the company's ingenious design and marketing efforts.
Dietrich's business talents were kindled when he earned a degree in Marketing from Vienna University, which might be the reason why Red Bull easily attracted millions of people worldwide. Due to the enormous success of the product, Dietrich became the richest man in Austria. With his massive fortune, he was able to afford several lavish ventures such as a Formula-1 racing team, two football clubs, and an island in Fiji worth $13 million.
Klaus-Michael Kuhne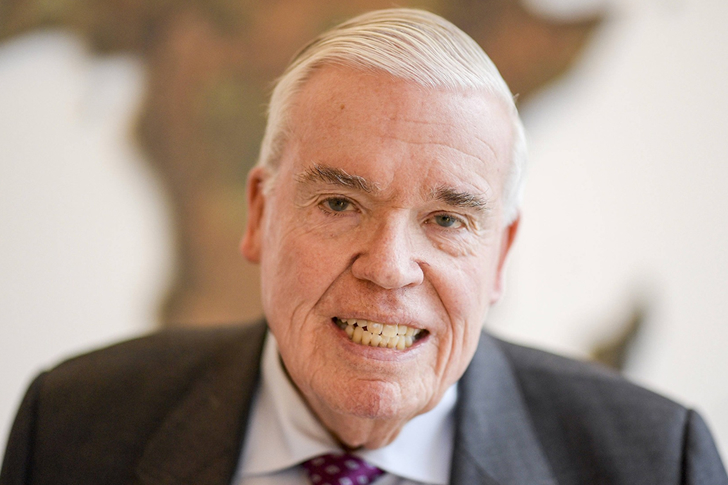 Net Worth: $16 Billion
Company: Kuehne & Nagel
Country: Switzerland
Klaus-Michael Kuhne is a German billionaire and one of the richest people in Germany. His massive net worth of $16 billion comes from his 53.3 percent majority stake in the world's biggest sea-freight company called Kuehne & Nagel, where he also serves as the executive chairman since the 1970s. Moreover, he has a 20 percent ownership stake as well in the Albert Ballin KG group, which is a group of investors who maintains one of Germany's oldest shipping companies, Hapag Lloyd.
With his immense fortune, he was able to acquire a string of successful investments such as the German football club Hamburg SV and a lavish mansion that is customized to look like an ocean liner. Klaus-Michael Kuhne's storied business career reminds many aspiring entrepreneurs that hard work and sheer luck are not enough to be a billionaire; a sound investment plan is also necessary to grow your wealth.
Lukas Walton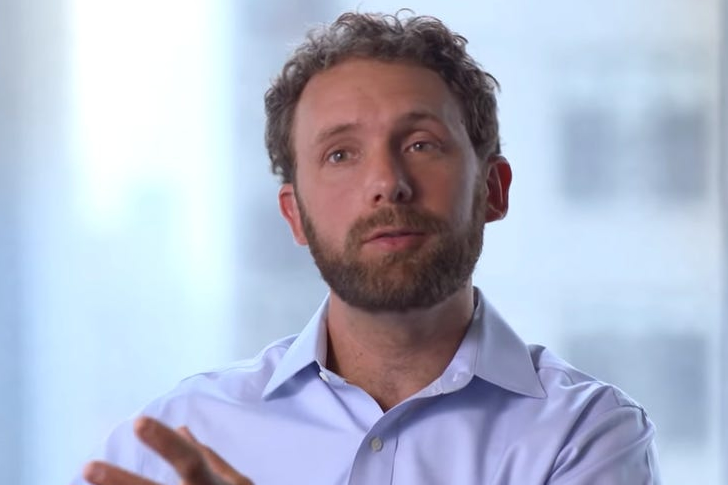 Net Worth: $16 Billion
Company: Walmart
Country: USA
Lukas Walton is an American billionaire who is part of the prominent Walton family that comprises a couple of billionaires as well. He is best known for being one of the heirs of the giant retail company Walmart, which was founded by his grandfather Sam Walton. He owns a 4 percent ownership stake in Walmart through the Walton Family Holdings Trust and an additional one-third of the shares in the holding company Walton Enterprises. Moreover, he has significant holdings in companies such as First Solar and Arvest Bank.
Lukas also has an interesting and inspiring life story. Many people might be surprised to know that he was actually diagnosed with a rare kidney cancer when he was three years old. Fortunately, he was able to overcome it and is now one of the most renowned businessmen in the world. His life is, to some degree, a testament that miracles do happen.
Roman Abramovich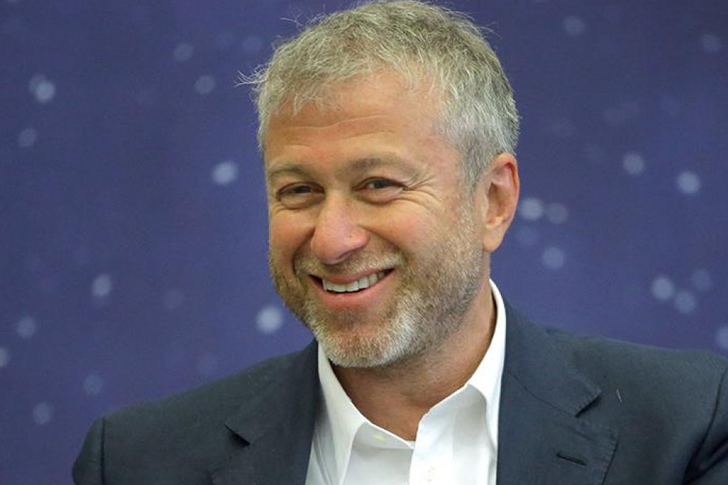 Net Worth: $16 Billion
Company: Millhouse
Country: Russia
Roman Abramovich is an Israeli-Russian billionaire who became a prominent figure both in Israel and Russia for his various business interests and political influence. He is considered an "oligarch" in Russia who earned a substantial fortune by selling state properties of the former Soviet Union. His wide-ranging business ventures include investments in the oil, steel, and tech industries, among many others.
However, you might also recognize him for being the owner of the English Premier League team Chelsea F.C. He helped the team achieve premier team status by pouring in millions of dollars to acquire talented players. Moreover, he has an impressive art collection, which includes the mind-boggling $86 million painting by the great Francis Bacon. He is also an active philanthropist who reportedly donated more than $2.5 billion of his wealth to support educational and infrastructure projects in Russia.
Viktor Vekselberg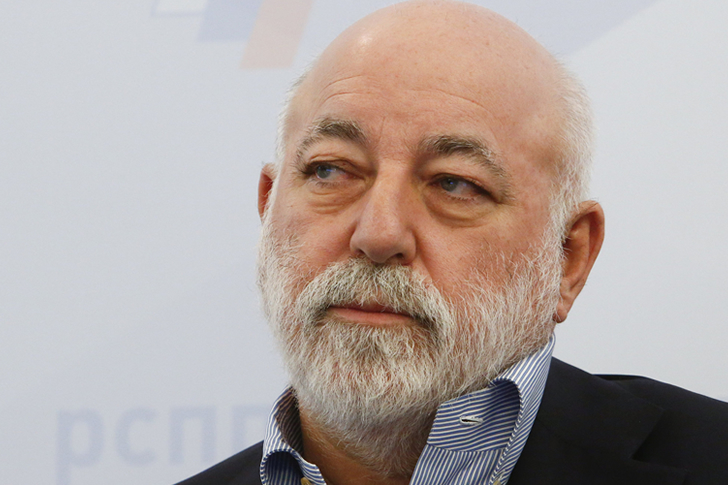 Net Worth: $16 Billion
Company: Renova
Country: Russia
Viktor Vekselberg is another Russian billionaire on the list who made a name for himself in the business world. He started to grow his massive fortune by venturing into the copper and aluminum smelting businesses, before finally moving to oil production. His ore and oil companies have since been gathered under the umbrella of his holding company, Renova Group. Most of his wealth comes from his ownership stake in the Renova group of companies, which includes $7 billion worth of shares in the oil venture TNK-BP and 6 percent of an ownership stake in United Co. Rusal, which is the largest aluminum producer in Russia.
His other investments include significant stakes in Sulzer, Oerlikon, and Schmolz + Bickenbach, and in a utility company called T Plus, among many others. With a net worth of $16 billion, Viktor has surely gone a long way from being a simple engineer in the 1980s.
Yao Zhenhua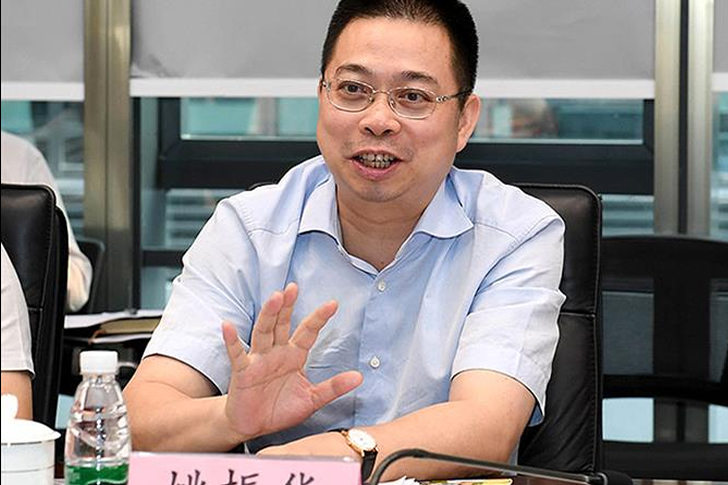 Net Worth: $16 Billion
Company: Baoneng
Country: China
Yao Zhenhua is a Chinese billionaire who is best known as the chairman of the Baoneng Group of companies, which is a prominent conglomerate of businesses in fields such as retail, real estate, and healthcare. He was relatively obscure when he first started out as an insurer but was able to make a name for himself after buying shares in the property development company, China Vanke, in which he now holds a 25 percent ownership stake.
As the leader of the Baoneng Group, he was able to build over 40 shopping centers across China and establish an insurance company called Qian Hai Life Insurance. The company itself has 40 successful companies in real estate, logistics, healthcare, education, and microfinance. The group also acquired a 63 percent majority stake in the automobile company Qoros in 2017.
Zhang Yong & Shu Ping | $19 billion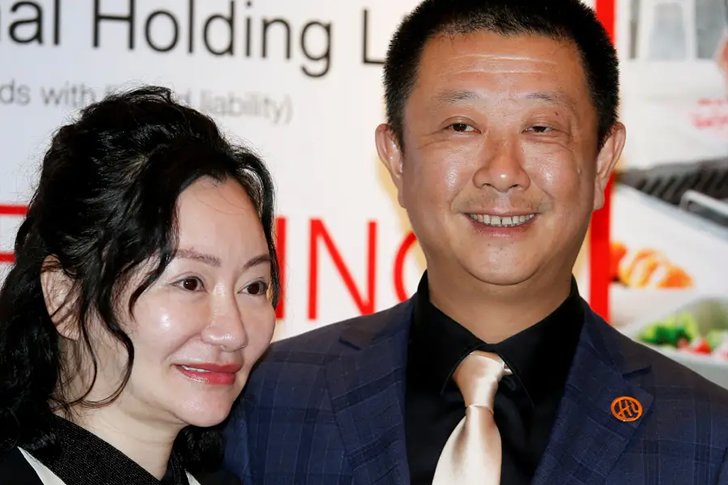 Net Worth: $19 BILLION
COMPANY: HAIDILAO INTERNATIONAL HOLDINGS
COUNTRY: CHINA
It seems that the billionaire couple from Singapore, Zhang Yong and Shu Ping, has topped the list yet again as Singapore's richest for 2020. There is no doubt that the two founders of Haidilao International Holdings are Singapore's most famous magnates and will continue to inspire and motivate their countrymen for many years to come. Haidilao is a hot pot chain that went global back in 2018 with its decision to go public, and since then it has accumulated over $3.8 billion in sales from 768 restaurants spread out across the United States, Japan, South Korea, Singapore, and China.
Many frequent customers of Haidilao have said that their hotpot meals are spicy, tasty, and well-made, and that their restaurants have exceptional customer service. Some restaurants even go far as offering free manicure services to customers waiting in line. The Haidilao hot pot restaurant started as a project with three friends and Zhang married one of them. The couple certainly doesn't need to worry about money loans anymore with their multi-billion-dollar net worth.
Beate Heister | $10.4 billion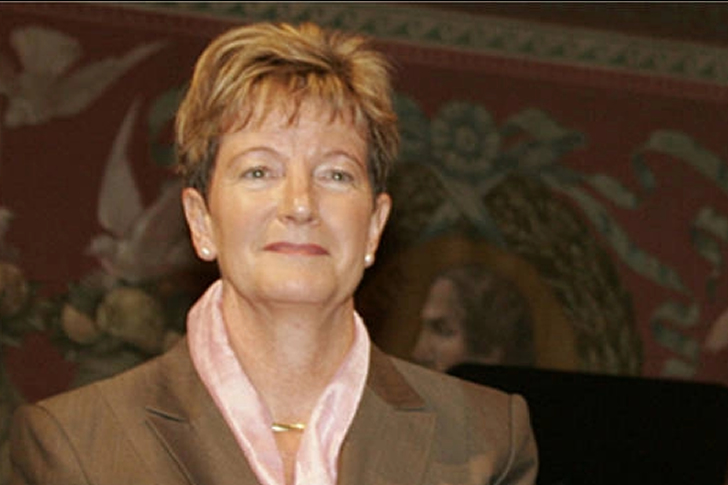 NET WORTH: $10.4 BILLION
COMPANY: ALDI SUED
COUNTRY: GERMANY
Beate Heister is a famous German businessman and entrepreneur who is the managing half of Aldi Sued, the second-largest thrift supermarket in Germany. The company started from humble beginnings. It all started with her grandmother's mother's grocery store, which was then taken over by her father and uncle, Karl & Theo Albrecht. After a few years of hard work, passion, and undeniable dedication to succeed, the supermarket has now expanded to 30 branches with the name, Albrechts.
In the 60s, the team decided to change the name to Albrechts Discount to attract a more specific crowd. However, Aldi Sued and Aldi Nord also branched out to Europe, the United States, and Australia, which gave them even more reason to keep working towards making their supermarket chain better. Beate Heister inherited 50% of Aldi Sued when her father died in 2014. It's safe to assume that Beate has amazing money management skills with her $10.4 billion net worth.
Chen Jianhua & Fan Hongwei | est. $10 billion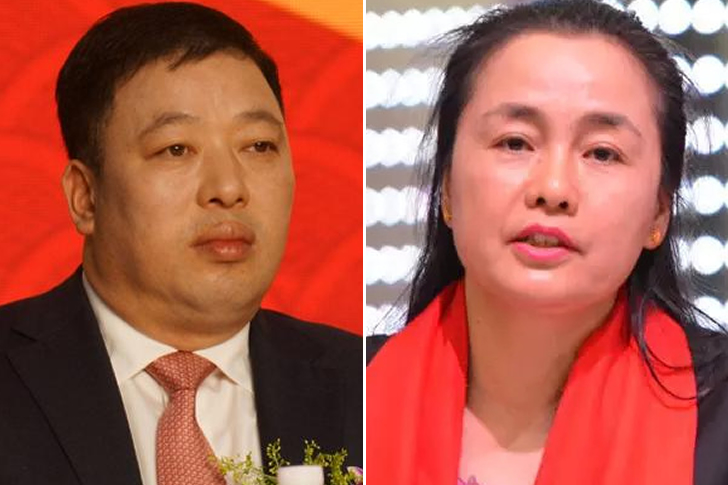 NET WORTH: $10 BILLION
COMPANY: HENGLI GROUP
COUNTRY: CHINA
Chen Jianhua and Fan Hongwei are the two proud owners of the Hengli group, one of the biggest producers of polyester. The chemical fiber supplier is also well-known in most cities of China. Some of which are Suzhou, Suqian, and Nantong. The couple also said that they are exploring different ways of turning materials into polyester, with one intriguing method involving spun coal.
The project is said to have a budget of $20 billion which is expected to be finalized by 2025. Chen may be the co-owner of the Hengli group but his businesses don't end there — he is also the founder of Tongli Lake Resort, which originated from Wujiang, in the Jiangsu Province. The resort features eight villas and over a hundred accommodations. There is no doubt that the Chinese couple has the best financial advisors to take care of their incredible net worth.
Karl Albrecht Jr & family | $21 billion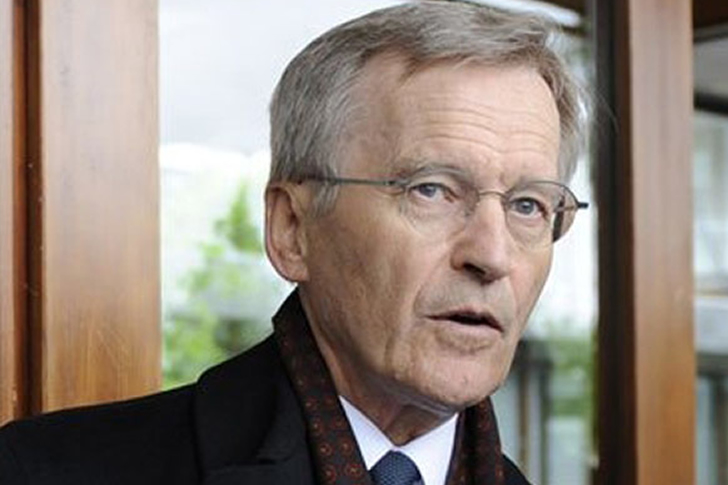 NET WORTH: $21 BILLION
COMPANY: ALDI SUPERMARKET
COUNTRY: GERMANY
Karl Albrecht Jr. and his family have one of the most inspirational life stories. Indeed, they were said to have changed their fate after the turnaround of their humble supermarket. The Aldi supermarket chain, which now has worldwide influence, originated from Essen, Germany. Karl revolutionized the idea of a no-frills, low-budget supermarket experience, and is also one of the proponents for German discount retail.
Despite having decades of success and influence, the Aldi supermarket still sticks by this paradigm, which is a testament to the brilliance of their brand. The Albrecht family is also very private about how they dealt with inheritance proceedings as most of the original members of the team have either passed away or are now in their retirement years. That being said, Aldi supermarket still remains one of the greatest German investments of all time in the supermarket industry.
Lakshmi N Mittal | $10 billion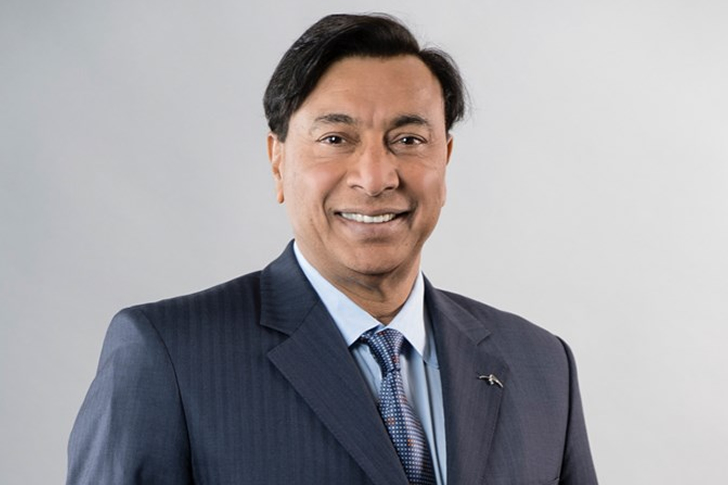 NET WORTH: $10 BILLION
COMPANY: ARCELORMITTAL
COUNTRY: INDIA
Lakshmi N. Mittal is a business magnate who came from India. He is dubbed the King of Steel among his competitors. Lakshmi is the proud CEO of the world's largest steel manufacturing company, ArcelorMittal. Lakshmi has been dealing with steel manufacturing all his life with many in his family being steel-makers by profession. However, his career began when he opened the steel factory, PT Ispat Indo, in Indonesia, in 1976. His influence doesn't only lie in the world of steel, Lakshmi is also a member of the board of directors of Goldman Sachs, an American investment bank and financial firm.
He is also a member of other organizations, including the council for Chinese People's Association for Friendship with Foreign Countries, the Foreign Investment Council in Kazakhstan, the World Economic Forum council, and the board of trustees for the Cleveland Clinic. Lakshmi is certainly one of India's greatest businessmen, which gives him all the right to take credit for his achievements and milestones.
Li Shufu & family | $22.4 billion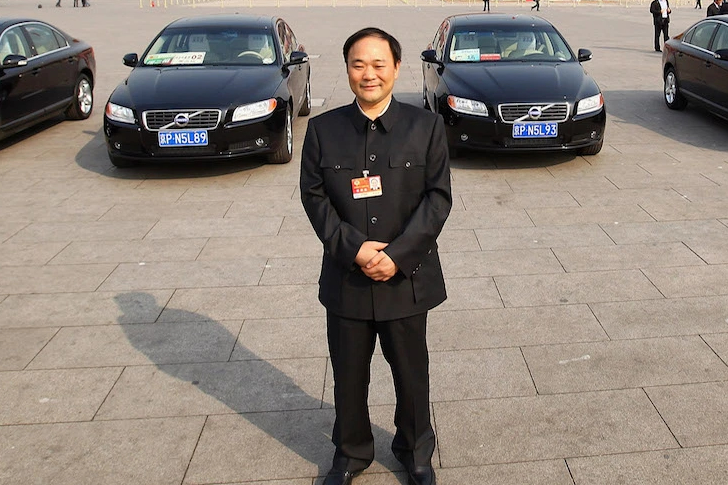 NET WORTH: $22.4 BILLION
COMPANY: ZHEJIANG GEELY HOLDING GROUP CO., LTD.
COUNTRY: CHINA
The Chinese businessman, Li Shufu, has an astonishing net worth of just over $22.4 billion, which places him among China's top 100 richest people. Shufu is the chairman and founder of Geely, otherwise known as the Zhejiang Geely Holding Group Co., Ltd. The company was founded in 1986 and since then, it has transformed from a refrigerator manufacturer to a successful automobile company that sells vehicles worldwide. Some of the companies that distribute Geely products are Emgrand, Englon, Gleagle, and Volvo.
The company is considered to be the second-largest private manufacturer of automobiles, which gives people an idea of the quantity and scope of their production rate. The company boasts affordable luxury vehicles and has ventured into the production of motorcycles, engines, and transmission parts. Shufu's investments have continued to increase in volume and don't seem to be slowing down anytime soon.
Reinhold Wuerth & family | $11.4 billion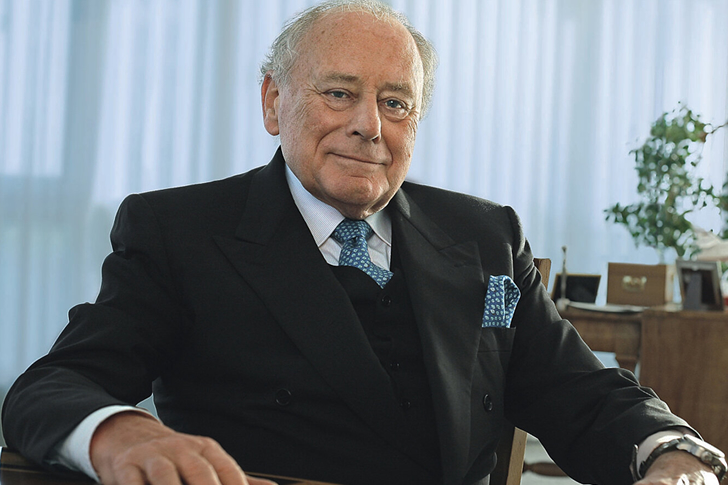 NET WORTH: $11.4 BILLION
COMPANY: WUERTH GROUP
COUNTRY: GERMANY
Reinhold Wuerth is a German magnate, art collector, and entrepreneur who is famous for being the founder of Wuerth Group. Reinhold's journey started in 1949 when he first started accompanying his father in their family's screw business. After just 5 years, Reinhold took over the business and designed a shrewd yet competitive scheme that involved the delivery of parts directly to construction sites and mechanical shops. This proved to be the early stages of the Adolf Wuerth Group, the company that manufactures fasteners but has recently opened its doors to solar energy and banking.
As of today, the Weurth group has over $14 billion in sales. It supplies parts to automobile, construction, and engineering businesses. Judging from how fast the company was able to rise in recent years, we can expect them to expand even further in the near future.
Robert Kuok | $15.5 billion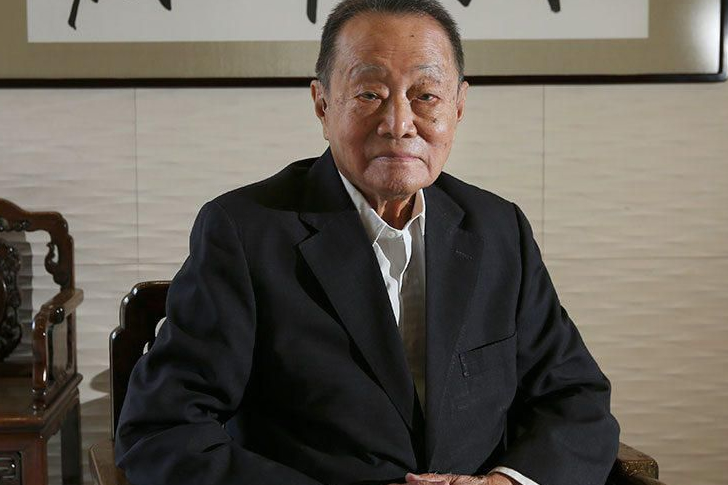 NET WORTH: $15.5 BILLION
COMPANY: KUOK BROTHERS SDN BHD.
COUNTRY: MALAYSIA
Robert Kuok is a businessman who is of Malaysian-Chinese descent and who was born and raised in Johor, Malaysia. As a young entrepreneur, Robert gained early success in his businesses in the sugar industry, however, his career breakthrough began when he entered into the rice business. Robert is the founder of the Kuok Brothers Sdn Bhd. He's been managing the group, along with his family, since the 1940s. After just a decade of operation, the company evolved into the Malayan Sugar Manufacturing Co. and is now in collaboration with Japanese partners. Robert's company did over 80% of Malaysia's sugar production in the 60s and is one of the biggest influences in the country's sugar industry to date.
After Robert's success in agricultural goods, he ventured into the hotel and restaurant business and founded Singapore's first Shangri-La Hotel before finally transferring its business to Hong Kong. As a businessman and magnate, Robert's investments extend to several countries, including Indonesia, Fiji, Australia, and the Philippines.
Ronald Perelman | $4 billion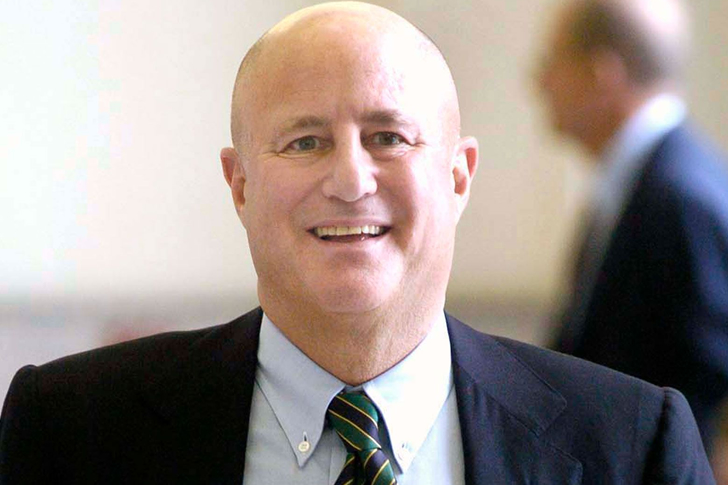 NET WORTH: $4 BILLION
COMPANY: MACANDREWS & FORBES HOLDINGS INC.
COUNTRY: AMERICA
Ronald Perelman is the American businessman and investor responsible for founding the company MacAndrews & Forbes Holdings Inc. which he used as a stepping stone to acquire Revlon, a large cosmetics company, in the 1980s. Aside from MacAndrews & Forbes Holdings, Ronald has investments in cigars, licorice, make-up, automobiles, television, camping supplies, groceries, banks and finance firms, comic book publishing, and many more. Indeed, Ronald is one of the most proactive billionaires on this list who continues to expand his influence every day. In the 1980s, Robert was even considered as one of the most fearsome corporate-raiders of the era.
Despite experiencing some setbacks and a major hit in 2020, Ronald still remains a billionaire with his $4 billion net worth and will definitely bounce back to double-digit billionaire status once the situation gets taken care of. Ronald will definitely need to practice better money management strategies if he wants to get back to his original net worth.
Steve Cohen | $14.6 billion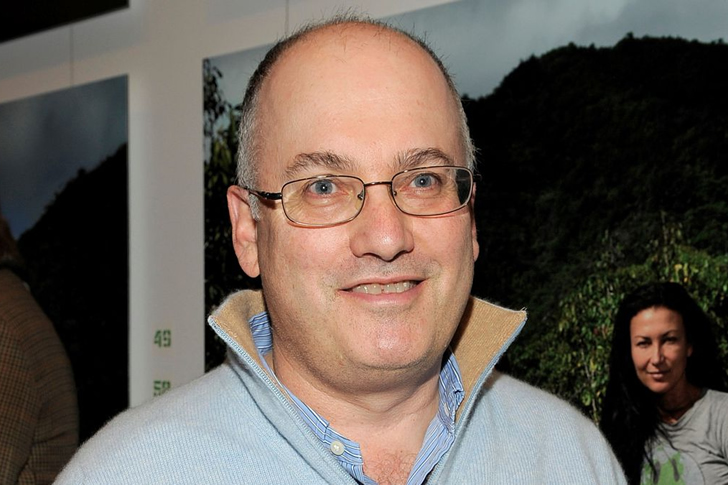 NET WORTH: $14.6 BILLION
COMPANY: POINT72 ASSET MANAGEMENT
COUNTRY: AMERICA
Steven Cohen is an overseer and top figure at Point72 Asset Management, a hedge fund firm that started formally managing outside capital in 2018. Prior to Point72, Steven was the head of SAC Capital, one of history's most successful hedge funds. However, SAC Capital was forced to shut down after the firm was found guilty of trading charges estimated to have penalties of over $1.8 billion. Steve managed to get back into the industry with Point72. Its reopening to outside funding in 2018 proved to be beneficial to the company. The reopening came after a ban of two years from the Securities and Exchange Commission.
As a philanthropist, Steven also proved that he isn't just about making money. The businessman has donated over $715 million to various causes throughout his career, some of them are causes for war veterans and children's health issues. Steve probably has one of the most talented financial advisors since he was able to get back his groove in the hedge fund business.
Uday Kotak | $16.7 billion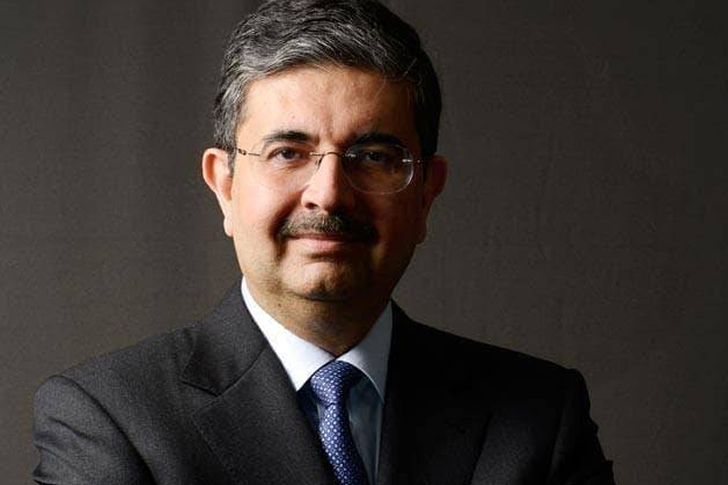 NET WORTH: $16.7 BILLION
COMPANY: KOTAK MAHINDRA BANK LIMITED
COUNTRY: INDIA
Uday Kotak started his career by rejecting his family's trading business and starting his own finance firm in 1985, which later transformed into a banking organization in 2003. Kotak Mahindra Bank Limited is now ranked as one of India's top four banks — it has a lot of influence in the private sector, which was boosted further by its absorption of ING Bank in 2014. As a graduate with a Master's Degree in Business Administration, it's no surprise that Uday only gathered the most talented individuals to take charge of various businesses in the Kotak Mahindra Group. The company has influence over many international subsidiaries. In fact, Uday terminated a 14-year contract with Goldman Sachs in 2006 to acquire 25% of its shares.
Aside from his businesses, Uday is also a member of other organizations, such as the Board of Governors of the Indian Council For Research on International Economics Relation, Mahindra United World College of India, and the Board of Indian School of Business.
You've Reached The End